The Capital Area Food Bank's Urban Demonstration Garden is a hands-on learning laboratory for food growing education.  We use the space to promote nutrition education while expanding the capacity of our partner agencies to provide their clients with healthy produce.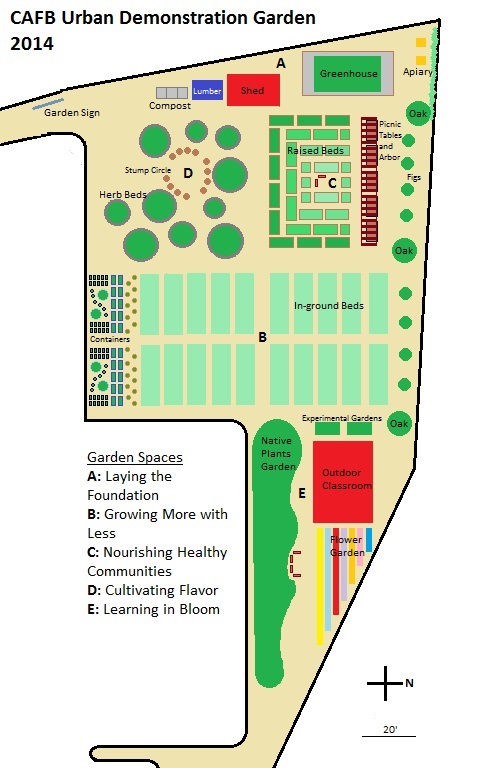 The garden demonstrates how to grow food in a variety of urban settings – from backyards to balconies – and how to stretch food budgets using low-cost vegetable gardening techniques.
We are excited to use this space to equip the community that we serve with the skills and knowledge necessary to grow their own food.
Contact
To learn more, email MJ Crom at mjcrom@capitalareafoodbank.org.