Everyone deserves good food today and a bright future tomorrow.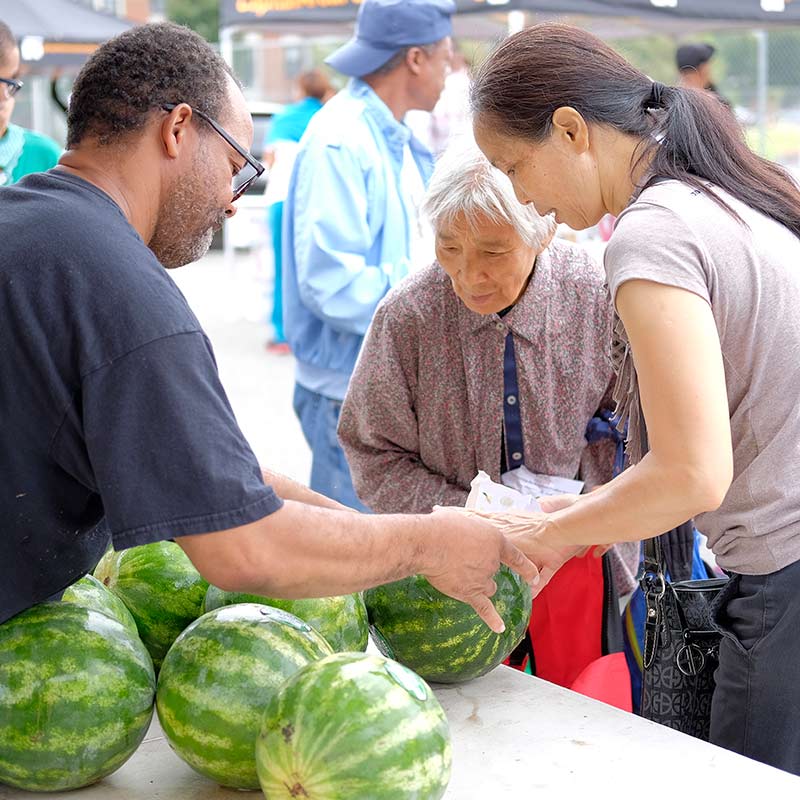 We work with 400+ nonprofit partners across the region.
Together, we provide more than 50 million meals every year.
Providing food to help people thrive today
The Capital Area Food Bank is the anchor of the hunger relief infrastructure in our region, providing more than 50 million meals to people in communities across D.C., Maryland, and Virginia. But we don't stop there, because we know that creating long term solutions to hunger requires more than meals. It requires education, training, and opportunity. In short, it demands ideas that address the big picture. That's why we're approaching the problem in multiple ways: providing food for today, and addressing the root causes of hunger by partnering with organizations that provide critical services like job training programs and health care.
Without good food, everything becomes more difficult—including thinking, learning, growing, and staying healthy. Every day, our partners, donors, and volunteers help to change that for thousands of people.
Here's how it works.
Thanks to the Capital Area Food Bank, we're able to provide healthy complete meals for our students all year. Their families can be confident that the student is well-fed when they come home in the evening.
Creating brighter futures for tomorrow
Food has the power to move each of us forward. As we provide food for today in ways that are smarter and faster, we also want to provide more individuals and families with the opportunity to transform their lives and leave hunger behind permanently.
Here's how we're doing that.
We Can't Do It Without People Like You
From sourcing and providing thousands of daily meals to organizing programs aimed at helping people live healthier, more food-secure lives, we rely on the generosity and passion of our partners, contributors, and volunteers. There's a role for everyone as we work to solve this challenge, including you. We hope you'll join us.
Donate