Giving Tuesday is an annual celebration of global generosity and a chance for people across the globe to make a positive impact. You can make a huge impact right where you live through your support of the Capital Area Food Bank!
When you give, you provide critically needed meals for neighbors across the Greater Washington region. Want to learn more about how your contribution can power our work throughout the community? Check out the chart below, and read on!

First, our team sources the food.
It comes from local farmers like Nia, who will provide enough nutrient-rich, Maryland-grown produce for more than 8,000 meals this year!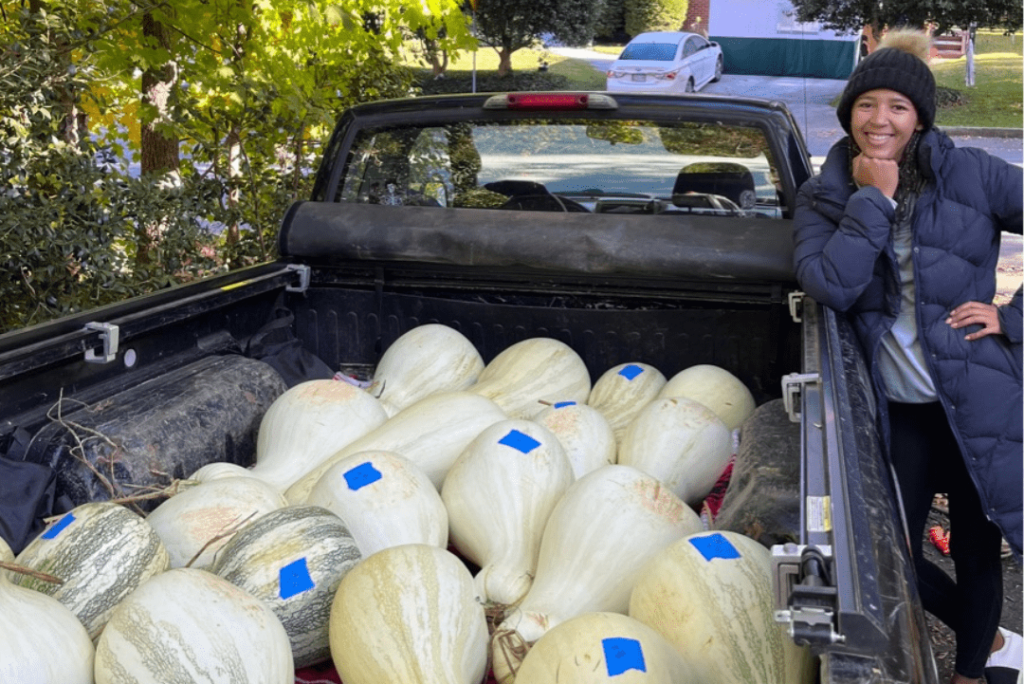 It comes from generous grocery stores like Giant Food, Safeway, and others. It comes from government programs that source commodity foods from growers. It comes from schools and companies that hold food drives.
And it comes from wholesalers, which help us to provide the volume of food necessary to meet a level of need that still has not returned to pre-pandemic levels.
On any given day, our three warehouses in DC, Virginia and Maryland contain nearly 4 million pounds of food! Over the course of a year, they will fill and empty again more than a dozen times over.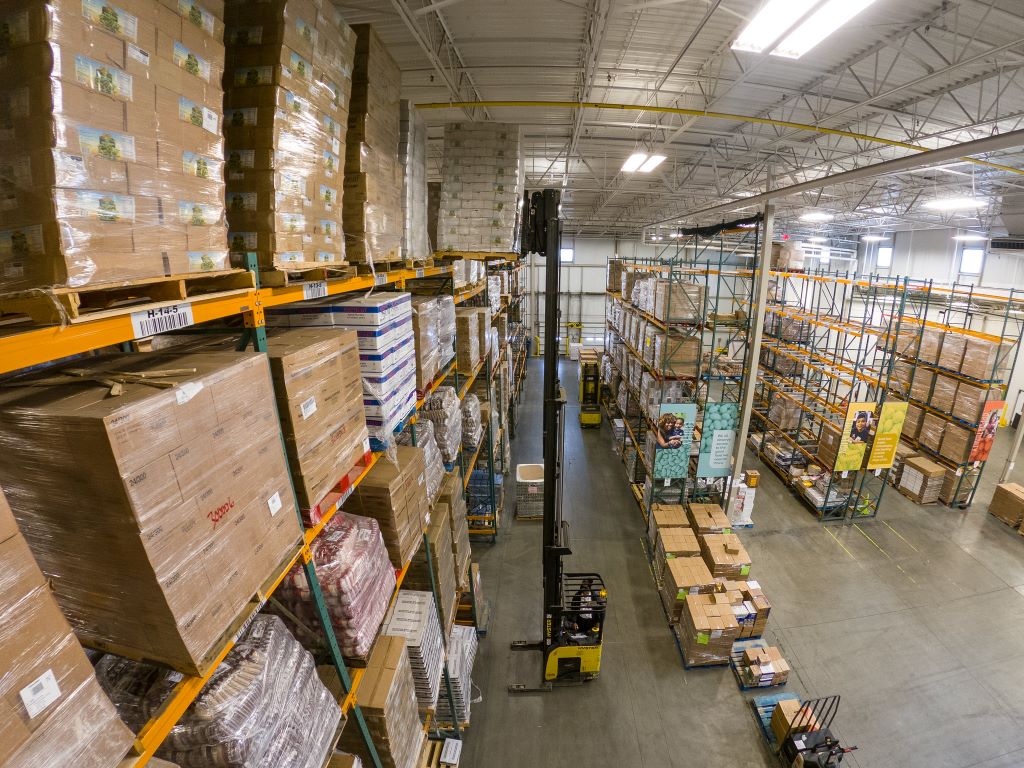 How does the food get to our clients?
We're proud to supply a network of 400 incredible nonprofit partners, who are helping people get the food they need to thrive today!
They include many organizations you might be familiar with, like SOME (So Others Might Eat), DC Central Kitchen, and Martha's Table in Washington; Manna Food Center and Shabach in Maryland; Food for Others, ALIVE!, and Haymarket Regional Food Pantry in Virginia.
But what about in areas where the food bank doesn't have a nonprofit partner?
Great question. We also distribute food directly into communities where there are limited brick-and-mortar partners available.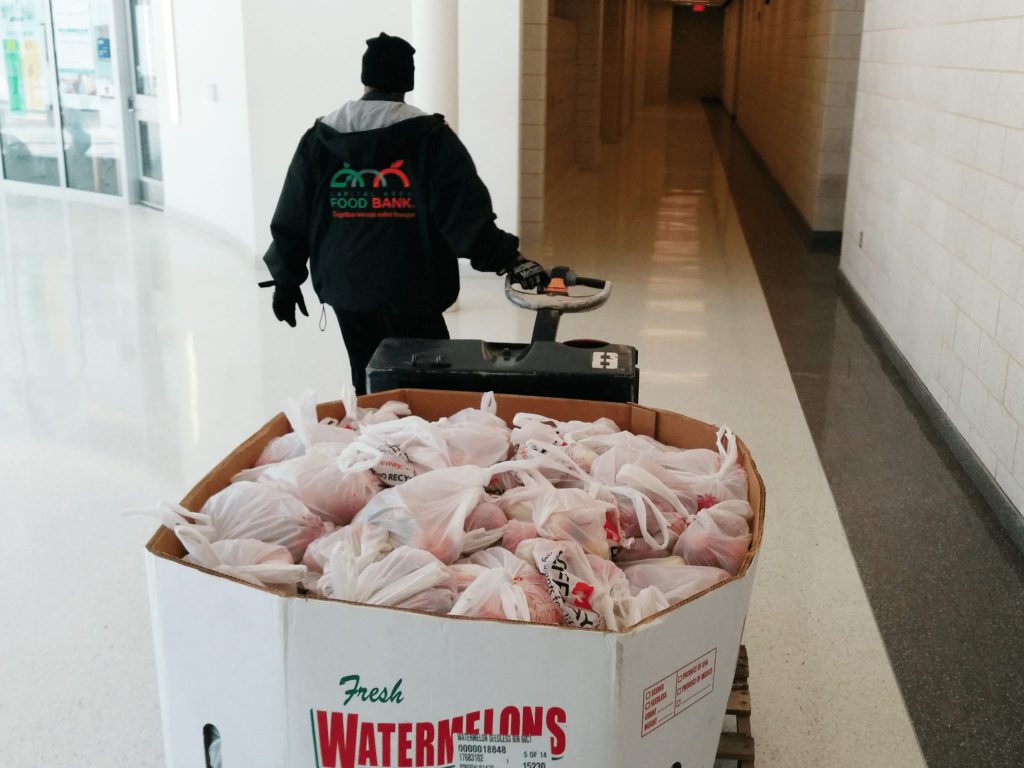 We deliver food directly to communities of seniors who need nutritious meals. We provide meals for kids during the summer as well as through afterschool programs during the school year, so children have the food they need to learn and grow.
And each Saturday, we host farmer's market-style distributions, called Community Marketplaces, where our neighbors can get fresh fruits and vegetables at no cost.
And increasingly, we're working with other organizations to pair food with services like job training, education, and health care that can help to address some of hunger's root causes. These partners include community colleges and hospitals, like Children's National Hospital, where we have collaborated on a food pharmacy.
So how many people do you reach through all of these programs?
All together, the food bank provided the food for 53 million meals last year, supporting the 1.2 million people in our region who weren't always sure where their next meal would come from.
Wow—that's a lot of people.
It is, and because we help provide nutritious meals for so many people, we're always focused on ensuring that the food we provide is nutritious and contributes to wellness.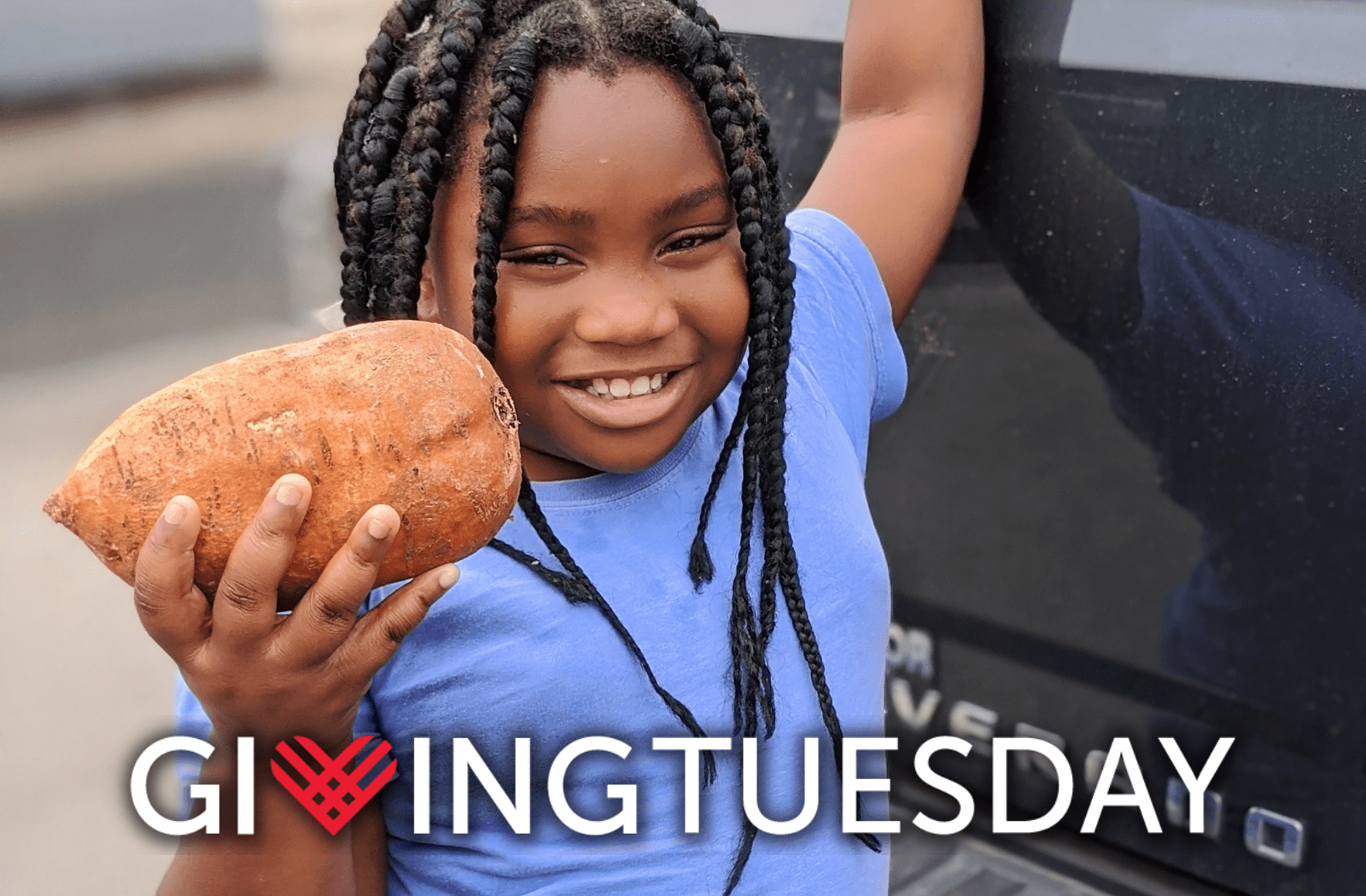 That sounds like a big impact!
It sure is, and YOU make it all possible. Every dollar can help to provide two meals for our neighbors facing hunger — click here to make your contribution.
Thank you for supporting your neighbors!