The school year is ending, and for thousands of kids in the Greater Washington region, summer break means hunger. When school cafeterias are closed, children may have a more difficult time getting the food they need to play, grow, and thrive.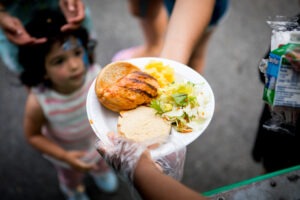 "It is more challenging for parents who … can only pay for rent and maybe some foods, and now they have to think about, 'Oh, now I gotta feed my child breakfast, lunch and dinner,'" says Josie Valdez, property manager at Audubon Estates, a Fairfax County housing community where the food bank distributes summer meals.
Food insecurity is a significant problem among children in the Washington region. According to the food bank's 2022 Hunger Report, almost half of the households with kids in our region experience food insecurity. That's double the rate of households without children. The disparity grows even deeper among households of color with children, with almost two-thirds of those families experiencing food insecurity.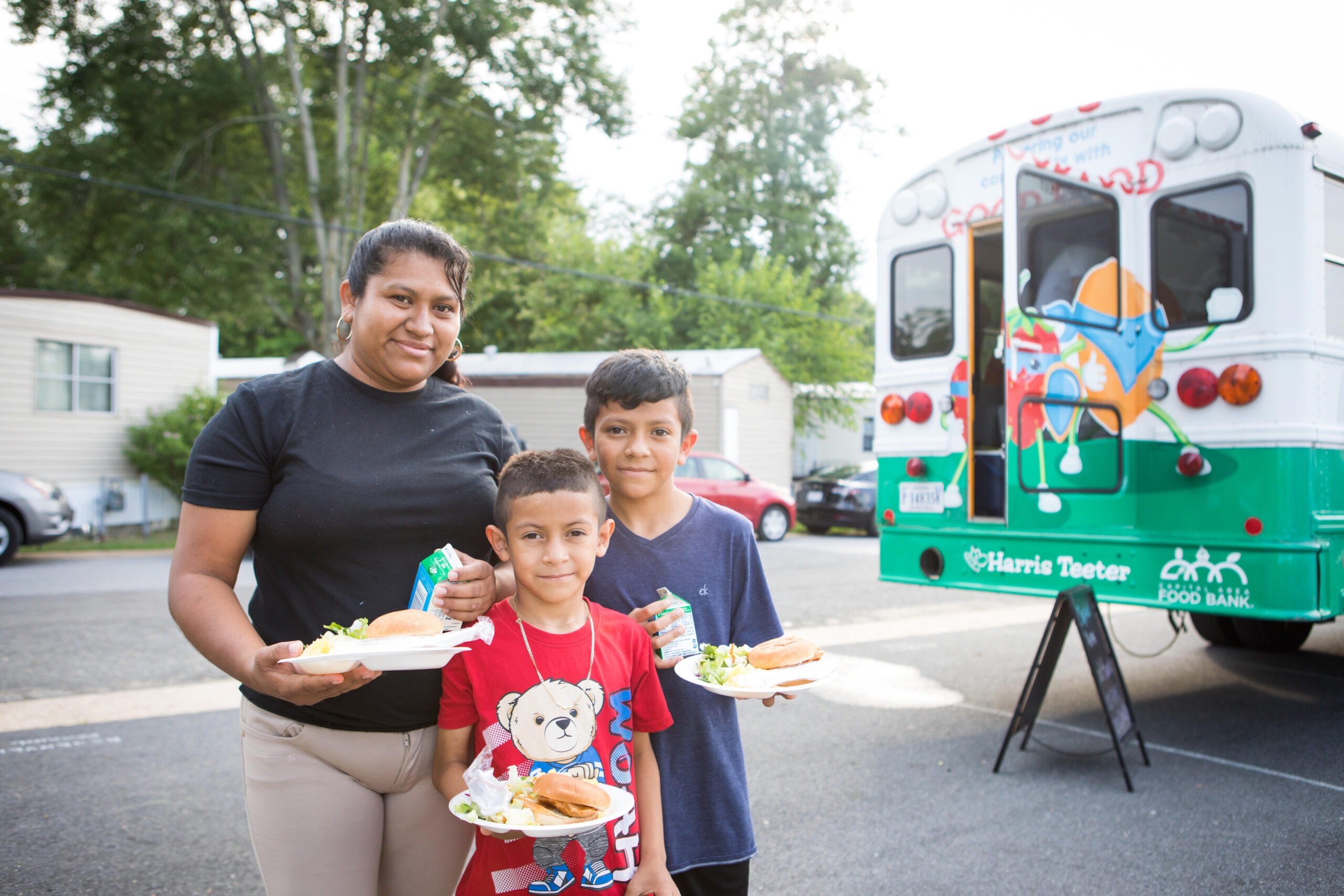 That's why summer meals are so important. This summer, the food bank is supporting summer meals sites across D.C., Maryland, and Virginia to distribute free breakfast, lunch, supper, and snacks to children. By the time kids head back to class this fall, we're expecting to serve 68,000 meals.
According to Valdez, this program provides a valuable support for the parents. "Definitely (the meals) release a lot of the stress financially for the parents, and then also the kids are healthy!"
When the food bank's mobile meals bus pulls in, kids from the housing development often head to the picnic benches behind her office to eat their sandwiches and sides. They especially love the fruit and juices!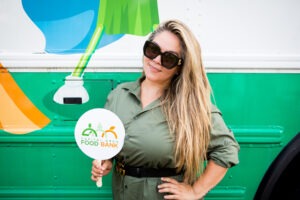 At the end of the day, Valdez says "the meals have helped the community so much."
Want to learn more about the food bank's Summer Meals program? Go to kidsmealsdmv.org or comidasparaninos.org for the locations and other information for meal sites. Help to spread the word so children throughout the region can access the food they need this summer!
Photo credit: Les Talusan