The Haymarket Regional Food Pantry started in a closet. Over nearly two decades, it has grown to serve tens of thousands of people in Northern Virginia each year – but skyrocketing need from the pandemic and the recent rollback of SNAP benefits has put a strain on the Capital Area Food bank partner organization and its volunteers.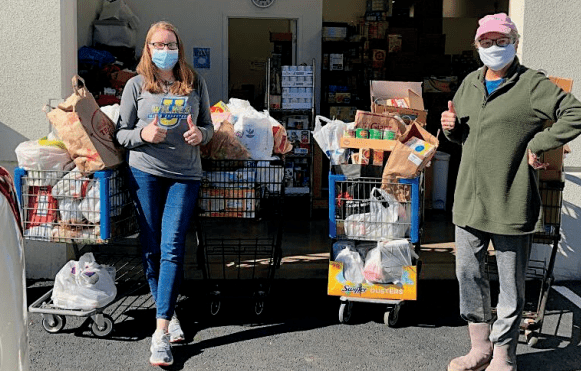 In 2005, two churches in Prince William County decided to partner and work to address food insecurity in their community. Together, representatives from the St. Paul's Episcopalian Church and St. Catherine Drexel Catholic Church formed the Haymarket Regional Food Pantry.
They started serving food from a closet in the Haymarket Town Hall building, distributing it through a small window. At this point, they were serving 27 families on a regular basis. According to the pantry's Executive Director Eileen Smith, who was a volunteer at the time, "it was all…whatever we have, we will give you."
The food pantry didn't remain in a closet for long, however. As Northern Virginia grew in population, so did the need for the pantry's work. They moved from one closet to a larger one. Then to half a townhouse. Then the full house. Then two townhouses. Finally, in early 2020, they opened their current location: a 5,400 square-foot facility.
And they would need every inch of that space. Demand had been steadily decreasing every year since 2014, but when the pandemic began, the need for food assistance soared. The organization distributed food to nearly 20,000 people in 2019 and more than 30,000 people in 2020 – an increase of 61%.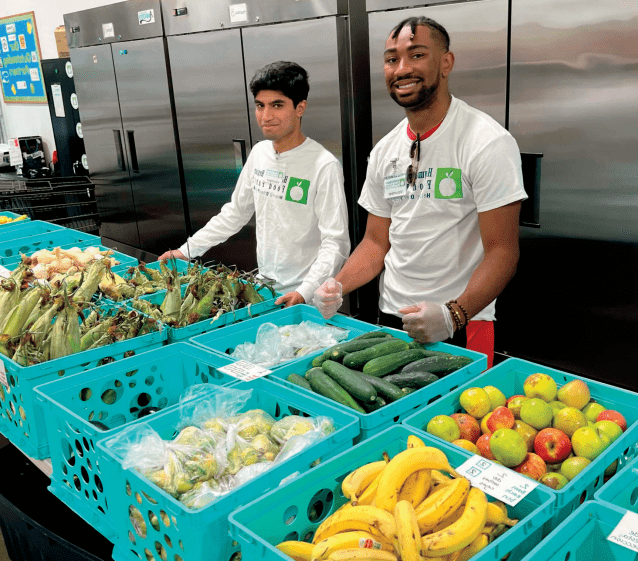 The team at Haymarket continued to see an increasing number of clients during 2021 and 2022. This year, it's on track to distribute food to approximately 45,000 people – around 40% more than they served in 2022. Clients are facing the ongoing economic challenges from the pandemic and sustained rates of inflation, which have left so many in our community struggling to make ends meet and to access enough nutritious food.
When the expanded pandemic-era SNAP benefits came to an end in March, Haymarket saw a new spike in need. During the month after those benefits ended, the pantry reported a 90% increase in new families seeking assistance, and the team added 55 new weekly appointments.
The pantry's team haven't just expanded the number of people they're serving; they've also changed the model they use to distribute food. Gone are the days of passing out pre-packed boxes of food – now their operation looks more like a free grocery store. People make an appointment to enter the facility and peruse the various offerings there, selecting the options that best serve their needs.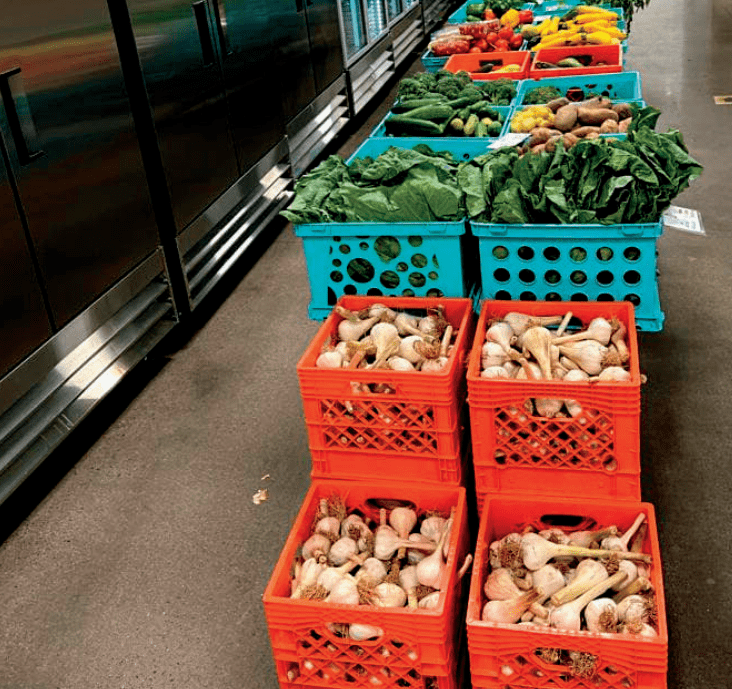 Operating with an approach focused on client choice is no simple task for an organization that reaches tens of thousands of people, especially for one that is 100-percent run by volunteers. The food pantry has 1,100 active volunteers, many of whom are donating their time on a weekly basis. "We have the best volunteers on the planet. We really do," Smith says.
The pantry's team keeps their eyes fixed on the community they're serving and the community they're building through volunteering together. "To me, there is nothing worse than the thought of a kid going to school hungry," Smith says. Fortunately, she and the pantry's entire team are working tirelessly to prevent that from happening in their area.
We've been proud to partner with the Haymarket Regional Food Pantry since 2010. This fiscal year, we've helped them provide approximately 30,000 pounds of food, or 25,000 meals, to the community. We can't wait to see how our partnership evolves in the coming years!