"We're all human. We get hungry multiple times a day. And some of us don't get to eat multiple times a day."
Estella is many things. She's a student at Northern Virginia Community College, studying child development. She's a single mother to three wonderful children. She works full-time. And she's food insecure.
She is one of more than 1.2 million residents of the Greater Washington region who experienced food insecurity last year — that's one in three people. Hunger is here. It's everywhere — in every county we serve, at least one in six residents reported facing food insecurity. That's the reason the food bank has launched our "Hunger is Here" public service announcement campaign. Through video, print and digital ads, food bank clients offer viewers a glimpse of what it's like to experience food insecurity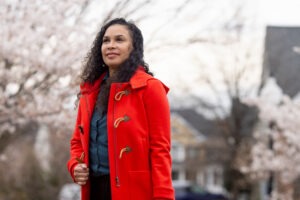 Hunger is here, but it's easy to ignore. "It's one of the most expensive areas," Estella tells us, "so you would not think that…someone in this house next door to me has no food to eat or not enough." People don't often advertise their experiences with food insecurity. A family's deep struggles can be entirely invisible to the outside world. Estella elaborates: "This hunger, this food insecurity, is a silent crisis."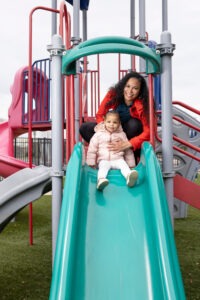 Estella works full-time, but the money she makes often isn't enough to feed her family. She's not alone in that: 76% of food-insecure people in our region are also employed. But for too many, the income earned from working one or more jobs is insufficient to cover the high cost of living — 70% of our food-insecure neighbors are looking for a different job with higher wages.
She's considered quitting school, giving up on burgeoning dreams and opportunities for social mobility. She's thought "I can't do this because I'm a mom. I have to feed these kids."
She was struggling especially intensely when she found out about the opportunities for her to access support through the food bank. "As soon as I found out that Capital Area Food Bank was assisting…college students, and that I had resources and access to more pantries and help…I wasn't scared anymore. It's like anxiety gone."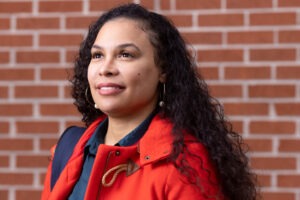 You can join our work supporting neighbors like Estella. Start by learning more about the campaign. Hunger is here. It's time to take action.