1 in 3 of our DMV neighbors struggles with hunger. Surprised?
In a community as wealthy as ours, no one should go hungry. Hunger impacts everyone, from individuals to families to seniors.
Meet Your Neighbors
Estella – Chantilly, VA
A student. An employee. A single mother of three.
Estella is studying to improve her children's futures,
but she's struggling to put food on the table today.
Cheryl –
Silver Spring, MD
A former telephone switchboard operator, Cheryl worked all of her life. She never thought she'd need the food bank until an illness forced her into early retirement.
Shauna – Washington, DC
Shauna cares for her three special-needs
children from their one-bedroom apartment.
While love is abundant in her home, food is not.
Chris – Fairfax, VA
After some health challenges, Chris found himself facing hunger. Food assistance helped get him back on track with a job and a brighter future ahead.
The Facts About Hunger In Our Region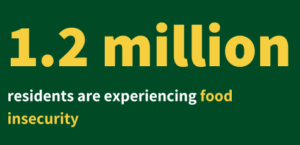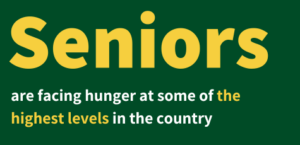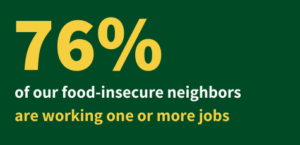 Supporting Partners
We're proud to partner with these organizations to raise awareness about hunger in our region through this campaign.