When Rebecca Williams heads to college this fall, she will join thousands of fellow students eating in the campus dining halls. Swiping her meal-plan card may be a typical college experience, but for Rebecca, it will bring a long-sought sense of relief and certainty about where she is finding her daily meals. 
Throughout her childhood, Rebecca's family struggled with food insecurity. Her mom was a single parent who struggled to make ends meet as she supported two daughters, and later, a husband who was unable to work due to a disability. 
"She did the best that she could to let me and my sister have three meals a day, but it was hard," Rebecca recalled recently. "Even if you weren't content or satisfied, you just had to, you know, you just had to be until the next meal."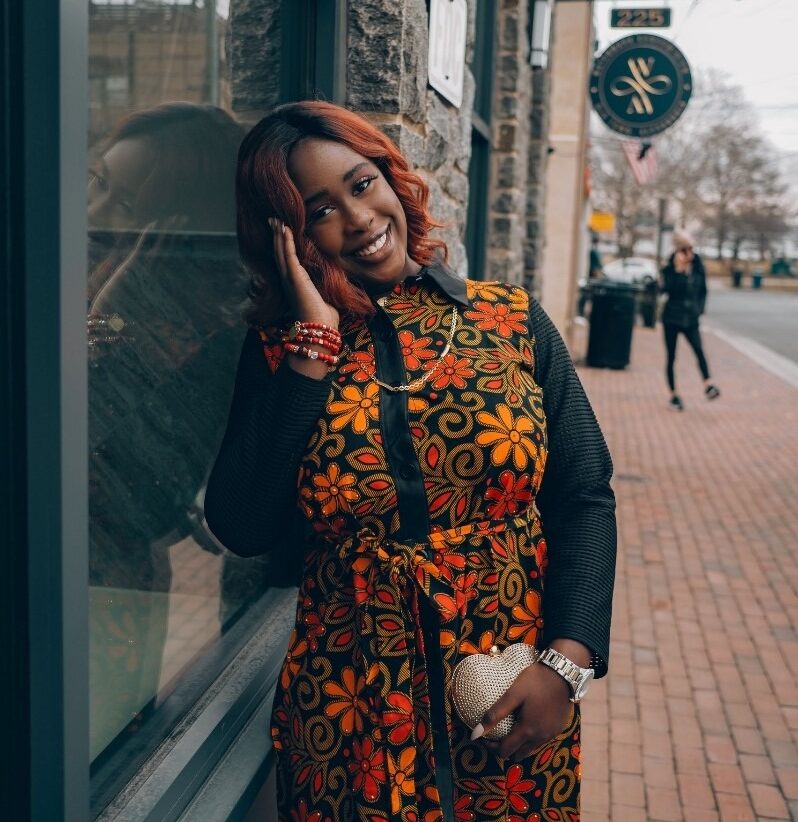 Public-assistance programs offered little help. Her mother, a Nigerian immigrant, applied for free and reduced school lunches for Rebecca and her sister, but the forms were often confusing and eligibility requirements were sometimes unclear. 
Summers were also tough, she says. When school was out of session, "we were pretty much on our own" when it came to finding food. Her family wasn't familiar with programs like those that the food bank runs with partner organizations to keep kids fed throughout the summer. 
"We never really went hungry, where it was like, we didn't eat for days," she says. "There were just so many unknowns, like would there be food tomorrow? Or how can we afford the next grocery bill?" 
PRESSURE TO HELP PROVIDE
As her mother worked as a home health aide and attempted to navigate confusing aid programs, Rebecca put pressure on herself to help financially. 
"I felt so bad watching my mom with no help whatsoever," Rebecca says. "I just couldn't wait to help and support. I forced myself to grow up and mature."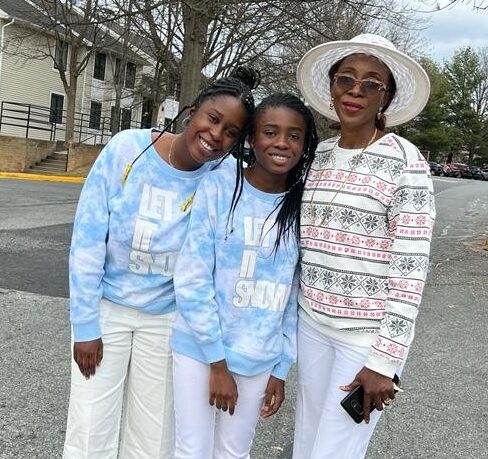 At age 14, the Germantown, Md., resident got a job at Rita's Italian Ice to help supplement her mother's income. But amid the pandemic, Rebecca and her mother both had to leave their jobs, leaving the family again in a precarious position. 
Eventually, Rebecca became involved with Bethel Campus Fellowship, a youth Christian organization that is among the food bank's many partner organizations across the region. It was through Bethel Campus Fellowship that Rebecca heard about the food bank's Client Leadership Council. As a member of the second CLC cohort, Rebecca says she's learned strategies for how she can use her voice as an advocate to represent her peers going through similar struggles. 
HEADING TO COLLEGE
Rebecca plans to use her advocacy skills on campus this fall at Salisbury University, where she wants to be involved in efforts to end hunger on college campuses.  
One idea she's already excited to work on? An initiative that would allow students to donate any leftover credits from that semester's meal plan, so those who can't afford a meal plan could access donated meals during the next semester.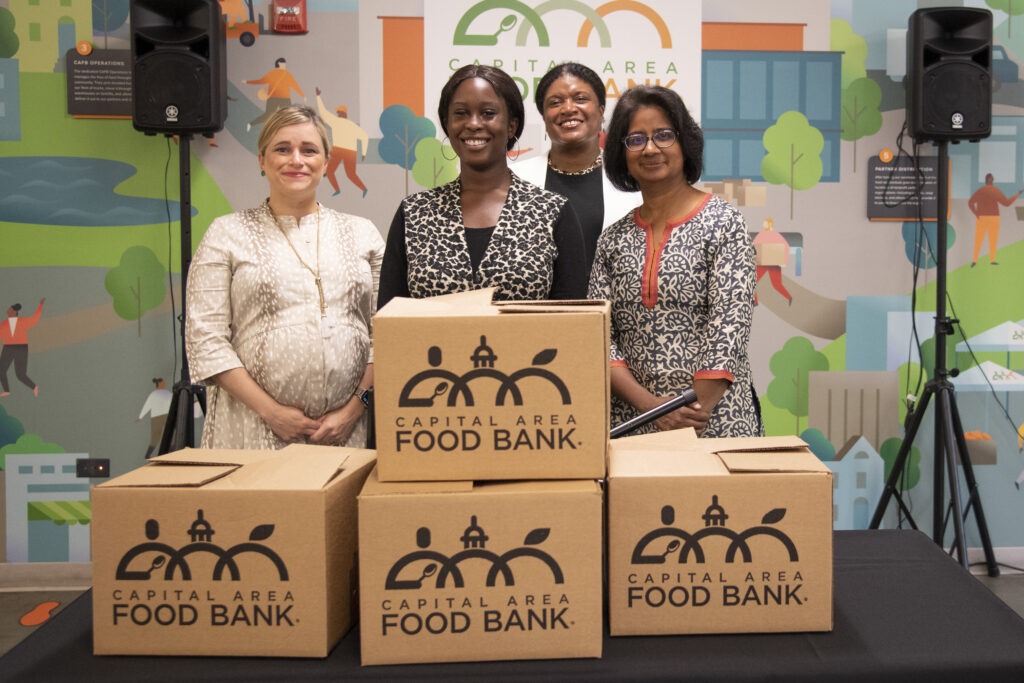 "The meal plans are actually really, really, really expensive," Rebecca says, adding that she was only able to afford one because of scholarships that covered the cost.  
There was "a sense of relief" within her when she learned that her scholarships would pay for the meal plan. Like her peers, Rebecca will be able to focus on finding the classes and professors that will help her achieve her goals.  
"I can worry about normal things," she added. "I feel like a normal student."