The Capital Area Food Bank has been highlighting Black leaders and visionaries in the food justice space throughout Black History Month. In addition to national figures like Fannie Lou Hamer and John Lewis, we're celebrating Mildred Brooks, who was a pioneer locally in the field of nutrition.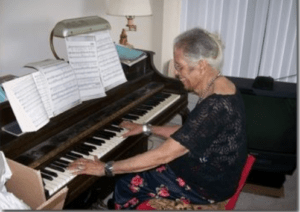 Brooks served on the Capital Area Food Bank's board for many years and was involved in the food bank's founding, among the many nutrition-centric roles she held during the more than 60 years she lived and worked in DC. 
She was the first Black president of the D.C. Dietetic Association, and led the DC Mayor's Commission on Food, Nutrition and Health.  Brooks also was chief dietitian at the DC Village family shelter, special assistant to the director of public welfare and community nutritionist for the Surplus Food Program.   
At the DC Department of Welfare and the DC Department of Human Services, she became what they called a "home economist," teaching families in the community the importance of preparing balanced meals. She also helped create the farmers market at RFK Stadium.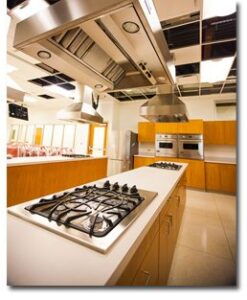 Though Brooks was certainly passionate about nutrition, her interests didn't end there: She played piano masterfully and she celebrated fashion, often sporting a hat from her vast collection. To some, Brooks was better known as the "Silver Fox," a nickname she gave herself to celebrate a mane that went gray in her 30s. 
After her death in 2011 at age 95, the food bank named a new training space and teaching kitchen at the DC distribution center in her honor.  
Brooks had a great love of cooking and often shared her favorite recipes with community groups throughout DC. Today, the teaching kitchen is one tool through which the food bank is continuing her pivotal work.