Dr. Arethusa Kirk is the National Senior Medical Director for Community and State with UnitedHealthcare — one of the largest health insurers in the nation and a critical supporter of the food bank.
In her role, she coordinates with health care providers, administrators and regulators from many of the 31 states that UnitedHealthcare partners with as it provides care for over 7 million participants in the Medicaid program, working to achieve what's often referred to as "the quadruple aim:" enhancing the patient experience, improving population health and quality, reducing costs, and improving the work life of health care providers.
Dr. Kirk's work also intersects with the significant investments that UnitedHealthcare has made to address some of the many factors — including regular access to nutritious food — that impact health beyond the doctor's office, particularly for people in low-income communities.
For the latest conversation in our Five Questions series, we spoke with Dr. Kirk about some of the experiences that have shaped her career, the transformative power of good food, the social determinants of health, and the things that continue to inspire and guide her even in challenging times.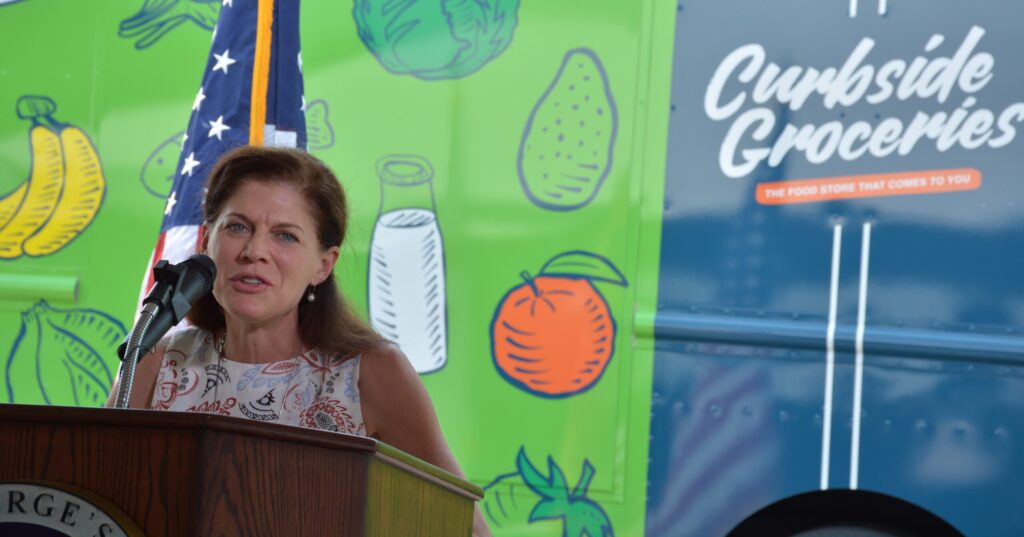 Name: Dr. Arethusa Kirk
Role: National Senior Medical Director for Community and State, UnitedHealthcare
Favorite Food: Honeycrisp apples
What are some of the experiences that have shaped you career and stayed with you over the years?
I was inspired to become a pediatrician by my experiences with significant poverty and food insecurity as a young person. It's those foundational experiences that inform my patient care today and help me bring a foundational empathy into clinical practice when assisting patients and their families, whether that is directly in the clinical setting or through administrative leadership.
Prior to going into medicine, I spent time volunteering abroad, and that time was also formative for me. In India, for instance, I saw a different scale of need and abject hunger and poverty than I had ever witnessed before. Perhaps most striking was the juxtaposition of significant poverty living alongside incredible wealth and technological innovation. There were many communities where families had been living for generations on the street. Those things co-existed quite openly and in such a stark contrast to each other. This is similar in many ways to the poverty and wealth exist simultaneously in the United States but are often hidden from view.
That experience and many others had a lasting effect on me. Not just seeing the profound need, but also witnessing incredible human vitality, and the will to create joy no matter what the circumstances are. It sowed a real love in me for serving in partnership with others to address significant and complex social problems.
Over the course of your career as a pediatrician, what have you learned about the connections between food, health, and well-being, especially for young people?
Good food and nutrition are completely foundational to health and to our body's ability to function optimally. As pediatricians, we may be one of the medical professions that researches and studies nutrition more than any other because we understand that this is the basis for all human development, beginning for infants in utero and extending all the way through adolescence and young adulthood.
When good nutrition isn't present, it can cause illness, stunt growth, impact energy and vitality, and cause all kinds of other complications. During my time as a medical student, I'll never forget the experience of seeing an infant who had a zinc deficiency due to poor nutrition. The child was listless and slipping behind in the normal streams of development, but we were able to work with the family to understand what contributed to this condition and to reach agreement on a collaborative healing nutrition plan and the difference was remarkable. That ill-looking infant who was experiencing significant developmental delays eventually became a vibrant, playful toddler.
UnitedHealthcare is a critical supporter of CAFB initiatives that include  pilot programming that provides nutritious food for pregnant and post-partum women to a grocery truck that enables access to affordable, healthy food in areas with limited retail options. Why prioritize these kinds of investments?
UnitedHealthcare's core mission is to help people live healthier lives and to make the health care system work better for everyone. We have known for some time that more than 80% of the elements that contribute to overall health — like the availability of food, transportation, housing, and education — don't happen directly in the health care system. We refer to these as the "social determinants of health," and making meaningful progress towards addressing them is foundational for us.
One of those major determinants is access to good food. Having food available in your neighborhood that's nutritious, culturally relevant, and appropriate for your unique health needs is incredibly important. So is having access to the resources and information that can help you stretch your budget and learn how to prepare something that might be new to you in a healthy way.
Creating this access at the size and scale needed by the community has driven our investment in the Capital Area Food Bank and its innovative work. That support is part of a broader $3 million investment in community-based organizations across the greater Washington region made through our Empowering Health grants, which help to serve communities in need, expand access to care, and address disparities in social determinants of health.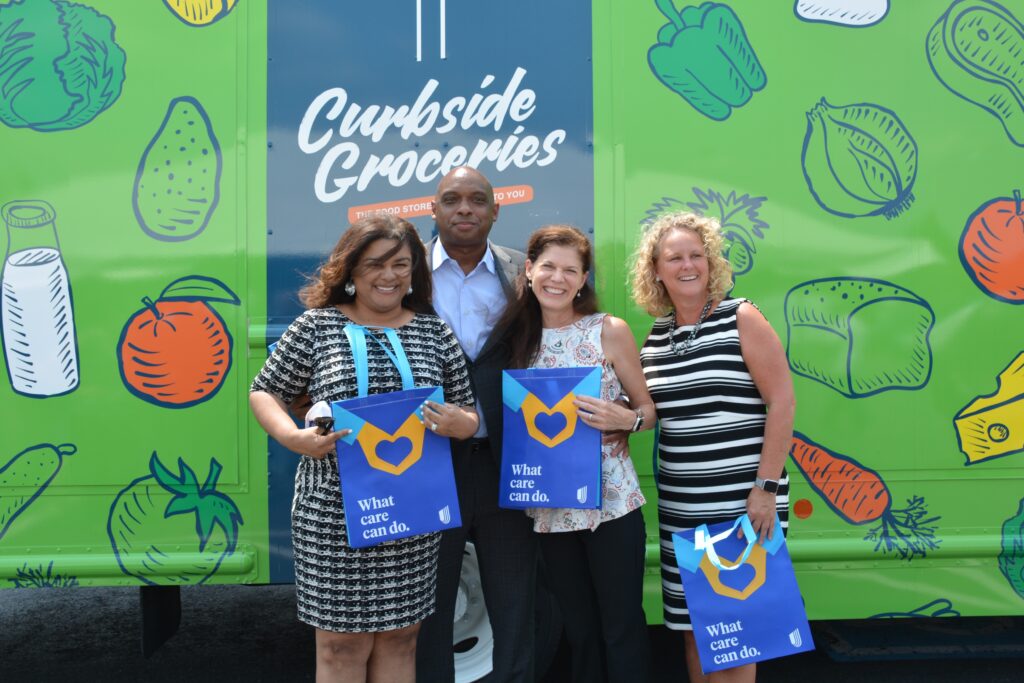 What are you most inspired by right now?
It goes without saying that this has been an incredibly difficult time for many of us individually as well as collectively. What's kept me inspired in the midst of this is the remarkable amount of innovation that we've seen — everything from the monumental advancements in science, including the development of the vaccines providing immunity from COVID-19 to the social resilience that has been demonstrated in the ways groups and communities gathered together to meet the needs of their neighbors and beyond. Community-based organizations have really stepped up in new ways, particularly in the areas that have been the hardest hit, which were often areas that were already experiencing inequities and disparities prior to COVID-19.
We're not out of this pandemic yet, and everyone who is eligible should go get vaccinated! But the amount of energy and vitality that we've seen from people who care and who want to make a difference has truly been inspiring.
What's the guiding principle that you stay focused on?
I believe every person has human dignity and the innate ability to achieve their highest potential. I also hold a fundamental hope in communities and in people coming together to achieve transformational change. One of the sayings that encapsulates this belief and highlights both our individual and shared roles in this transformation is one from Mother Teresa, "You can do what I cannot do. I can do what you cannot do. Together we can do great things."