From humble beginnings in a modest warehouse to serving almost half a million area residents, read on to learn more about the CAFB's 40 year journey of partnership, growth, and service to the Washington, DC metro region.
1980

A group of interfaith leaders open the doors of the Capital Area Food Bank on January 15th, Dr. Martin Luther King Jr's birthday, in honor of his social justice ideals and in response to increased hunger in their communities.
1981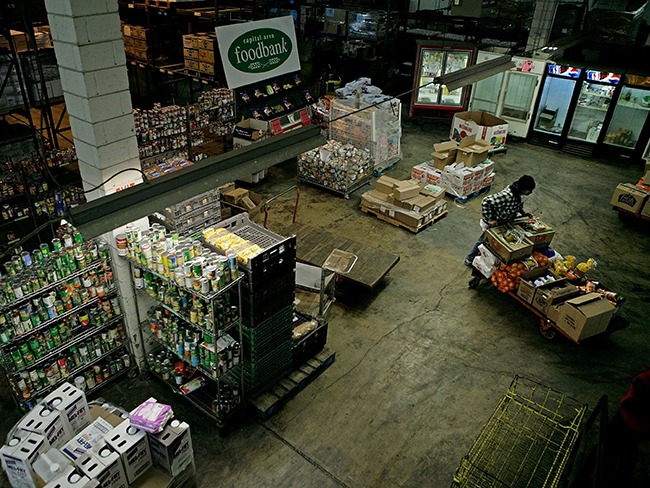 In its first year, the food bank distributes more than 1,020,000 pounds of food to those in need thanks to its distribution network of 144 nonprofit partners.
1991
A significant increase in the volume of food collected and distributed across the region is made possible through the food bank's move to a 48,000 square-foot warehouse.
1992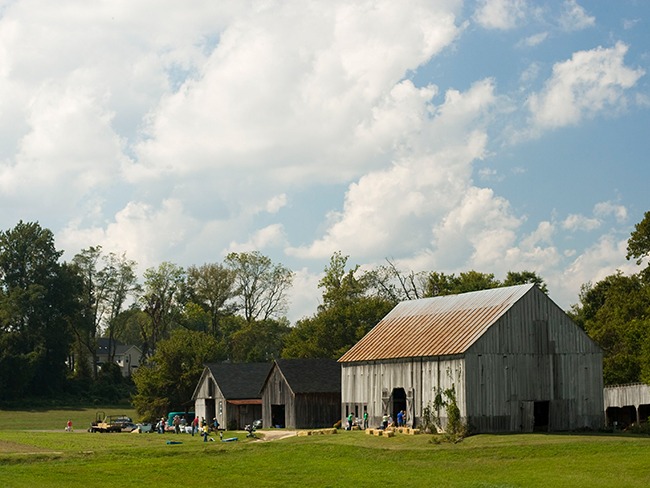 In partnership with the Chesapeake Bay Foundation, the CAFB begins to grow fresh produce at Clagett Farm in Maryland – one of several partnerships ensuring that those facing hunger get the nutritious food they need for their health and wellness.
1996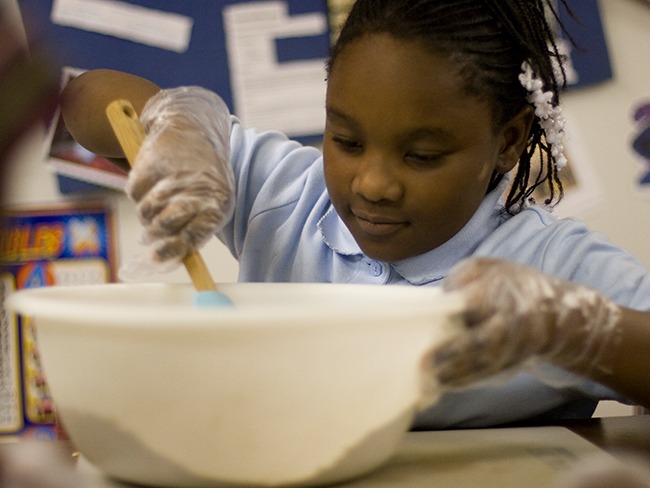 Recognizing that food insecure children are more likely to experience stomach aches, headaches, colds, and other health problems due in part to lack of good, nutritious food, the food bank expands its child hunger activities and nutrition education work. 
1998

To better serve its network of partners and clients in Northern Virginia, the CAFB opens its satellite facility in Lorton, VA – making it easier than ever to serve neighborhoods across the region.
2010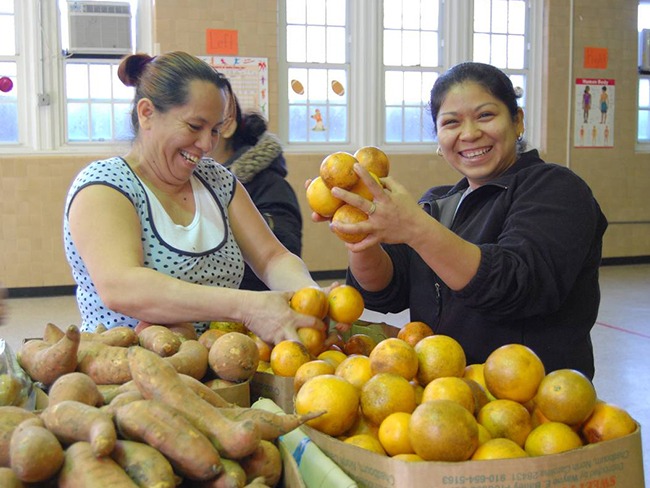 It its 30th year, the CAFB distributes 15 million pounds of fresh produce in one year for the first time!
2012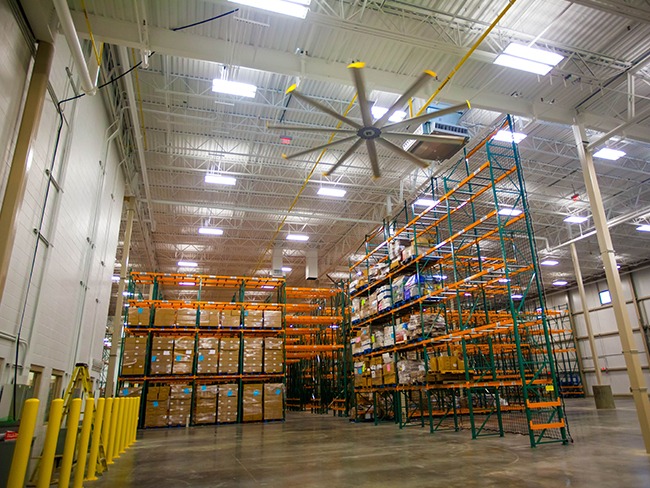 The CAFB's move to its new home at the Bedford Falls Foundation Distribution Center dramatically increases its distribution of good food and allows for expansion of its education spaces.
2013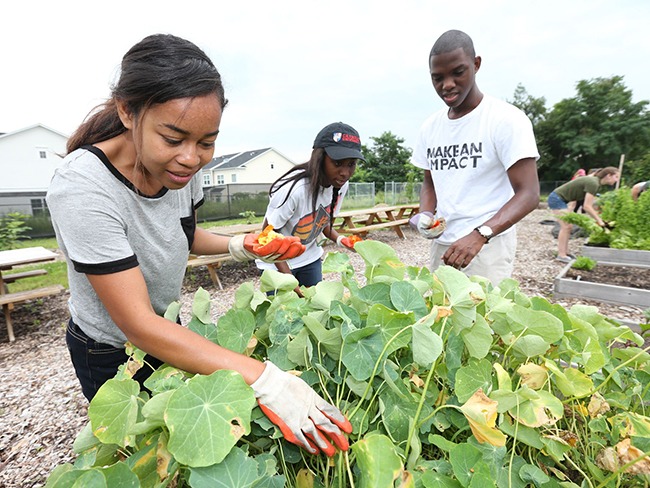 The food bank's 8,000 square foot Urban Demonstration Garden finishes its first season. From planting to nurturing to harvesting, the half-acre garden offers an outdoor "learning laboratory" where community members can learn how to grow good, nutritious food with just a small piece of land, or even a container on a windowsill.
2015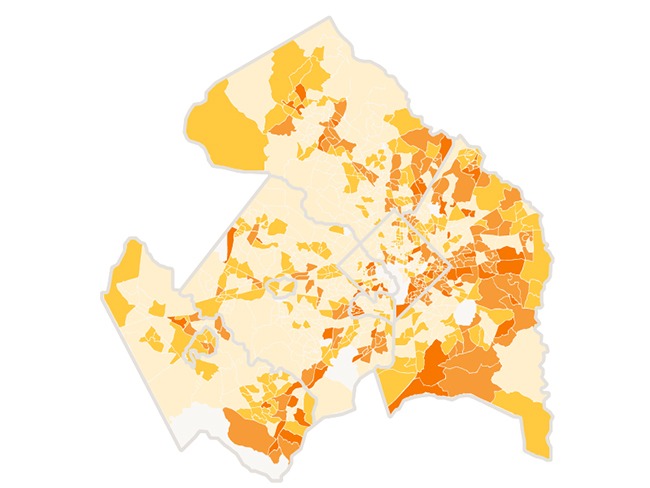 Two new technologies roll out: the Food Bank Network – an online tool that lets people locate food and other services in their zip code – and the Hunger Heat Map, which uses data to reveal the breadth of the food insecurity problem across the region.
2016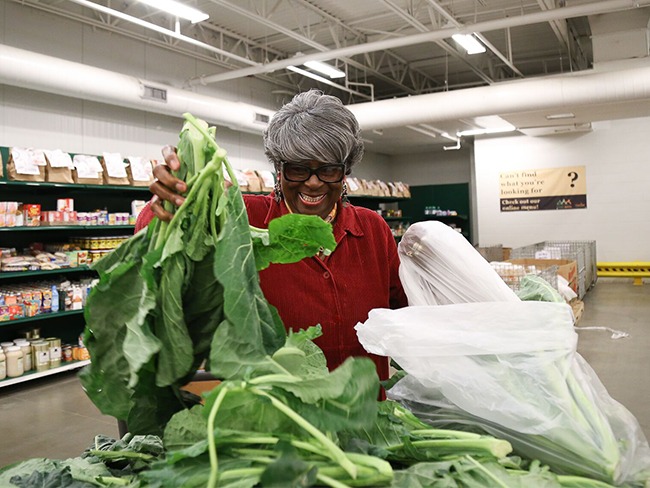 To better support the health of its clients, many of whom have high blood pressure and diabetes, the food bank puts a new food acceptance policy in place to focus on the quality and nutrition of the food taken in and distributed. With the help of retail partners, junk food donations drop by 84% in one year.
2019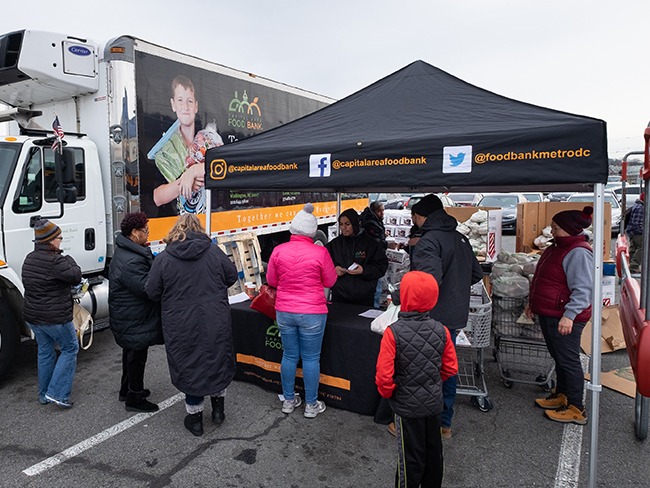 During an unprecedented government shutdown, the food bank springs into action to help affected workers across the region with the help of its supportive community, including many generous funders and dedicated volunteers.
2020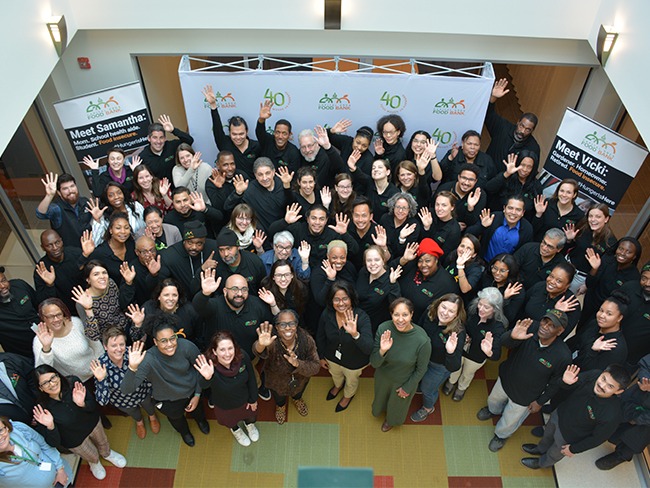 The CAFB turns forty, with a new strategic direction focused on providing good food to help people thrive today and build brighter futures tomorrow.
To learn more about how we're commemorating our 40th year, sign up for the CAFB Fresh News newsletter to hear stories from our community and to stay up-to-date on events and more. You can also click here to see more ways to get involved.