"This generation has not forgotten the needs of its nation". Early this week approximately 130 young Latinos, from all over the U.S. — Texas, Oklahoma, and Wisconsin — and several Central American countries, came to the Capital Area Food Bank's warehouse to help us fight hunger in this region.
Organized by LULAC (League of United Latin American Citizens) the group was comprised of Latinos between the ages of 13 and 19 and we had the chance to ask them: "What does hunger mean to you?"
These are their responses:
Neidine Ramirez, a 19-year-old, had tears in her eyes when she told the story of a friend who struggled with hunger because of her mother's neglect. She commented that people assume hunger only affects those who are homeless, but it's not always that way. " It's [hunger] an issue, that if we come together as a community, we can solve." – Neidine Ramirez de Dallas, TX, Mexicana.
Julia Aviles, a 17-year-old from Silver Spring, MD, when asked what hunger meant to her, responded, "Something that affects people emotionally and physiologically; it takes your confidence and self-esteem." – Julia, mitad Mexicana/Hodureña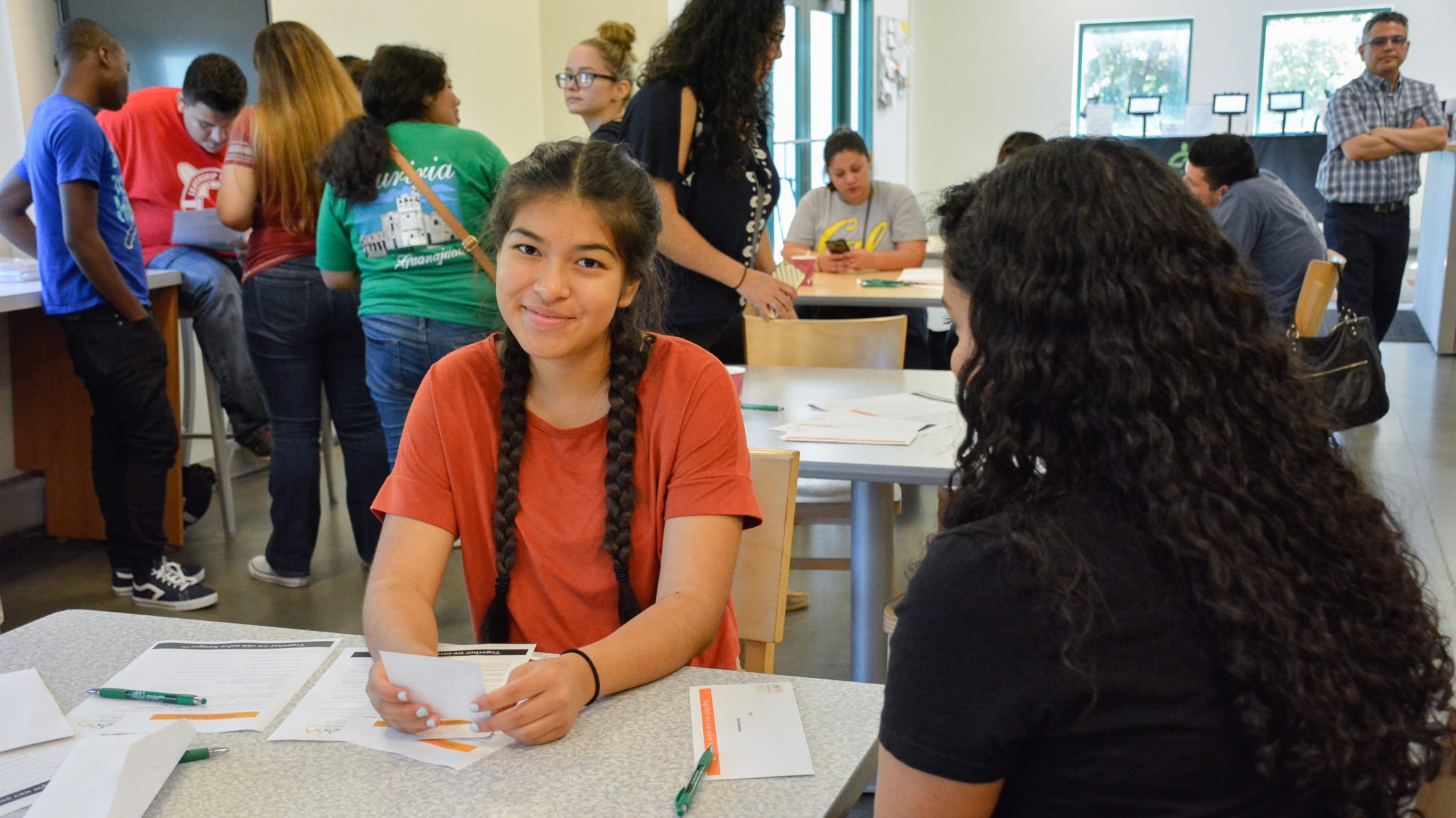 Together, the group helped prepare a large shipment of cranberry juice for the CAFB's non-profit partners to pick up and participated in Face Hunger™, a hands-on simulation and discussion activity that raises awareness and understanding of hunger.
Bringing the community together to solve hunger is something LULAC is committed to in other ways as well. In partnership with Tyson Foods, LULAC donated over 30,000 pounds of chicken to the Capital Area Food Bank this week. A lean source of healthy protein, chicken is always in high demand by the families and seniors we serve. We are very grateful to Tyson and LULAC for joining the movement through volunteerism and philanthropy.


At LULAC's recent national convention in Washington, DC Mayor Muriel Bowser stated that "No matter your country of origin, the color of your skin, or your first language, we need to ensure you have a good chance for success."
Join the movement.