When you walk into the 100,000 square foot Distribution Center at the Capital Area Food Bank, you see row upon row of food, strategically placed on pallets, lined from ceiling to floor.  Both stillness and movement occupy this vast space. The food sitting high in the racks quietly waits to be moved from the shelves and transported into the community, while pallet jacks and forklifts buzz and beep below.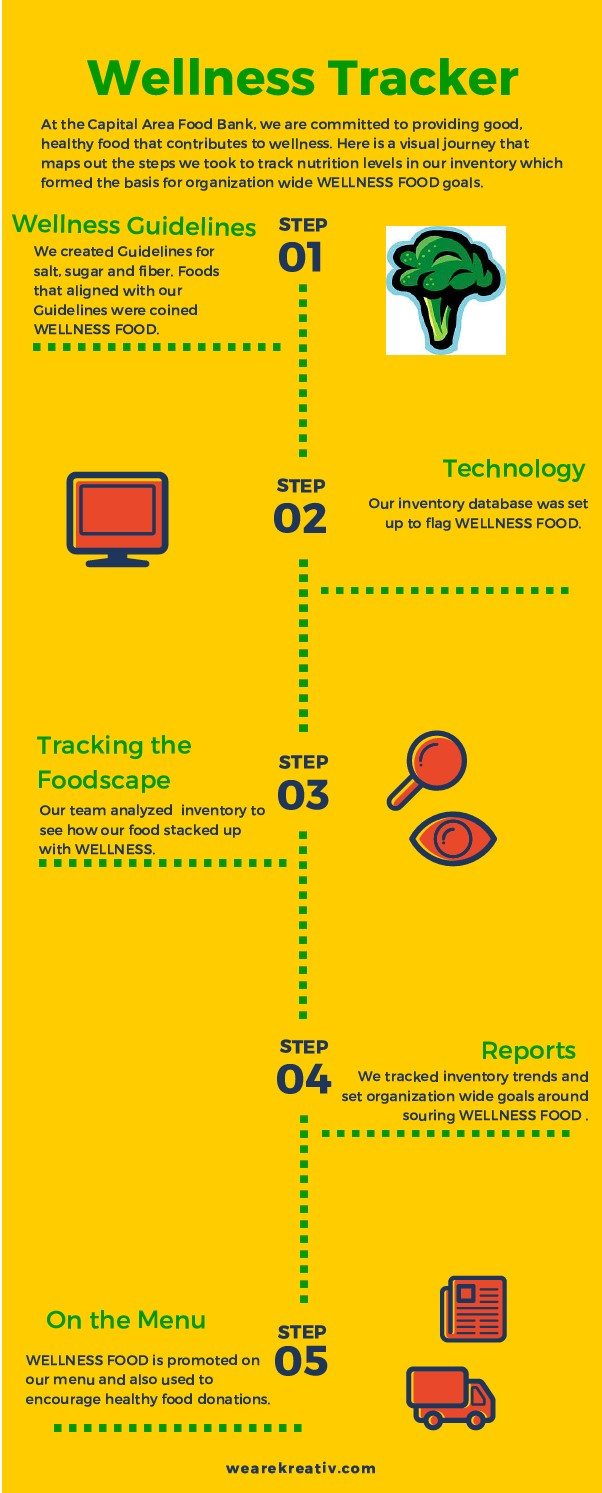 Over the years, I have come to think of these food racks as a giant oversized medicine cabinet. A medicine cabinet that helps build a foundation for wellness, both individually and collectively. Food with the potential to help those struggling with diet related illness, to gain control over their own wellness (in my short stint as a diabetes counselor, I was always amazed when clients' blood sugars normalized after making small food and lifestyle changes).
So when the food bank amped up efforts to focus on wellness three years ago, it was decided we would take a long hard look at our food through the lens of salt, sugar and fiber, to see how well the food stacked in the distribution center stacked up to wellness.
Fast forward to the present and, with the help of technology, teamwork and time, we now have the ability to take a wide look at our food through a wellness angle, set aspirational inventory goals and strategically source food accordingly.
Understanding our food landscape has also set the foundation for Partners for Wellness, a community based wellness program that provides food assistance partners with resources to provide good food to the community as well as promotional resources like recipe cards.
Wellness at the Capital Area Food Bank will always be central to our work and we now have data and systems to know where we need to go when it comes to our food. The Tracker system has given us new eyes, a refreshed understanding of our food, and a language by which we can engage and work alongside our food assistance partners and donors in getting Wellness Food out into the community.
The visual to the right lays out the components of our Wellness Food tracking system and is a roadmap of sorts, on CAFB's path towards providing good, healthy food to the community.  
Jodi Balis is the Capital Area Food Bank's resident dietitian.