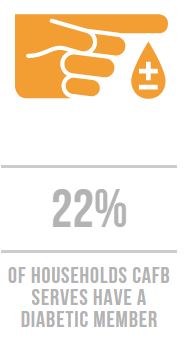 A few weeks ago, dodging pot holes on Military Road on the way home from work, I cranked up the volume on an NPR report about a new four week culinary nutrition course that many of the University of Chicago's aspiring doctors are taking so that they can offer better dietary advice to their patients. At some medical schools, such as Tulane University, these courses have become mandatory.
As I swerved around a particularly deep pot hole that I'd fallen into the night before, I heard cardiologist Stephen Devries note that during his intensive four-year cardiology program, he didn't receive a single minute of training on nutrition. Convinced that the medical community needs to start connecting nutrition with medical care, Devries is working with fellow nutrition advocates to change accreditation standards, incorporate nutrition questions into medical board exams and tie medical training grants to nutrition education.
Though in one way it sounds like common sense, it still borders on revolutionary to think of nutrition as directly linked to heart health.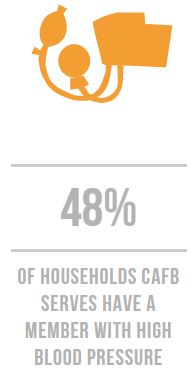 And the failure to connect the two has produced health outcomes that are downright scary. Case in point:
Fully one half of the 540,000 people served by the Capital Area Food Bank have high blood pressure or heart disease or are living with someone who does. Half!
Staggering.
Those of us working on hunger in this country, where the issue so often manifests as chronically poor nutrition rather than a shortage of calories, understand well that hunger undermines health. We know it destroys immune systems. We know that it makes it harder for seniors to absorb their medications. And we certainly understand the link between sodium-laden fast food and high blood pressure.
The medical community is waking up to this powerful reality, and the equally powerful economic truth that diet-related prevention is a heck of a lot cheaper than end-of-life sick care.
That's why we're channeling so much fresh produce into the community.  That's why we're monitoring and evaluating the salt, sugar, and fiber in our inventory through a nutrition tracker, and assiduously working to improve its health.
And that's why we're providing tools, incentives, and recognition to help our 469 food assistance partners join in the wellness effort.
Together, we can contribute to the health of our community.
Join the movement!