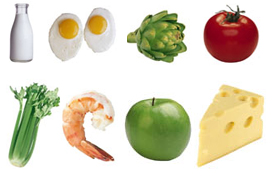 Are you interested in coordinating a food drive but don't have time? Help those we serve by donating through our online food drive!
What is an online food drive?
The digital food drive allows organizations conducting food drives to participate regardless of location or access to food drop-off locations simply by logging onto the web. It also encourages supporters to make monetary donations to their specific food drives.
It's fast, easy, fun and environmentally friendly. And it helps more people at risk of hunger.
Contact:
Ashley Hieb
Corporate Partnerships Coordinator
(202) 644-9834
ahieb@capitalareafoodbank.org
Or click here and click "Join Now" to get started.