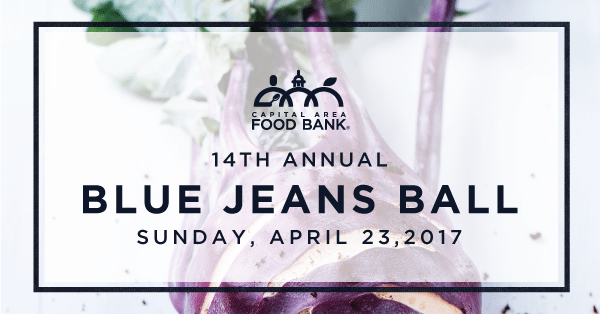 Blue Jeans Ball Host Committee Co-Chairs:
Chef Chairs
Ryan Ratino

Ryan Ratino joined Ripple as executive chef after a year working under prolific restaurateur and chef Richard Sandoval, developing menus for his international hotel restaurants as well as curating a 14 course tasting counter at Masa 14.
Restaurants
Thrive DC
The Palm Restaurant
Fig and olive
Sodexo/Howard University
RIS
Q by Peter Chang
Colada Shop
Pinch
Congressional Seafood Co.
Occidental Grill and Seafood
Oyamel
Café Dupont
Two Acre Farm
The Melting Pot
Chouquette Chocolates
Captain Cookie and the Milkman
Summer House Santa Monica
Stella Barra Pizzeria
Sweet Pearlz Cheesecakes
Town Hall
Revive Events & Catering
Jasper Hill
Zeke's Coffee
The Marriott Marquis
Fourth Estate at the National Press Club
The Pub & The People
Arroz by Mike Isabella
Café Saint Ex
Five to One
Chaplin's Restaurant
Interested in having a tasting station at the event? Click here to complete the participation form.
Mixologists
Gina Chersevani

Gina Chersevani built her career and reputation leading the DC beverage scene in developing cocktail menus and beverage programs for institutions such as Poste Moderne Brasserie, Rasika and Neighborhood Restaurant Group's gastropub EatBar and restaurant Tallula. In 2012 she opened her 1930s style soda counter, Buffalo & Bergen, and serves up drink and nosh which are a nod to her own roots and drinks of days past. In the summer of 2013 she and two  friends came together to open Suburbia, a 1967 Airstream trailer bar that has become one of the hottest things to do each summer in Washington.
If you are interested in hosting a beverage station, please complete the mixologist participation form.
Auction
BrightFarms
Pizzeria Paradiso
Washington Nationals
Coronado Island Marriott
Ripple
The SAFE Alliance
Ridgewells Catering
Charles Schwartz & Son
Via Umbria
Sandaway Waterfront Lodging
Lyon Distilling Company
Joe's Seafood, Prime Steak & Stone Crab
Chaia DC
Geppetto Catering
Fig and Olive
Oyamel
Occidental Grill and Seafood
From the Farmer
Del Frisco's Grille
Chuy's
Sixth Engine
Town Hall
Angeli Gourmet
Mixtress Refresh with Buffalo & Bergen and Effen Vodka by Gina Chersevani
Martin's Tavern
Capo
Marcella Kriebel
Irene Abdou Photography
Reston Limousine
I. Gorman Jewelers
Mosaic Theater Company of DC
Blues Alley
Farar Elliott
Theater J
Nellie's Sports Bar
Jane Callen
Ann Hand LLC
Diane Willkens
Thomas Fallon Photography
Handcrafted Portraits
Sea Glass Fine Art Photography
Neda Ulaby
Montgomery County Woodturners
I.M.P./9:30 Club
Capital Fringe
Trust for the National Mall
Elite Tarot
The Frye Company
Awesome Con
Outside The Lines Pet Photography
Tom Bucci
Jonathan Blum
Dance Place
The Theatre Lab School of the Dramatic Arts
Freed Photography
Lee's Photography
Taryn Laughlin Coaching
Jack Simpson
Wailea Beach Resort
Four Seasons Washington DC
Ritz-Carlton Key Biscayne
The Ritz-Carlton, South Beach
Riviera Marriott Hotel La Porte de Monaco
Renaissance Paris Vendôme
Renaissance Sao Paulo Hotel
Four Seasons Hotel Houston
The Ritz Carlton Coconut Grove Miami
Michelle Harris, News Media Alliance
Renaissance Arlington Capital View Hotel
Renaissance Orlando at SeaWorld
Newport Beach Marriott Hotel & Spa
Ft. Lauderdale Marriott Harbor Beach Resort & Spa
Atlanta Marriott Suites Midtown
Tampa Airport Marriott
Santiago Marriott Hotel
Fairfield Inn & Suites by Marriott, Chincoteague Island
Chicago Marriott Downtown Magnificent Mile
The Inn at Opryland Gaylord
Key Bridge Marriott
Early Mountain Vineyards
Councilmember Charles Allen, Ward 6
NFL Players Association
Xtreme Xperience
The Bluemont Connection
Virginia Gold Cup Association
DC United
Wintergreen Resort
Silver Stars Gymnastics
Washington Wizards
Via Umbria
Please complete the auction item agreement form if you are interested in donating to the silent or live auction.
Sponsorship
Designer – Providing 62,500 meals each:


Custom Fit – Providing 25,000 meals each:
DLA Piper LLP
Giant Food
Harris Teeter
Maryland Live! Casino
The J. Willard & Alice S. Marriott Foundation
Marriott International, Inc.
Michael Beriss & Jean Carlson
Pepco Holdings
PNC
SAIC
Via Umbria
Dark Blue – Providing 12,500 meals each:
Aim NationaLease
Allen Chapel AME
Altamirano Consulting
Constellation, an Exelon Company
CPR Multimedia Solutions
Giant Food
Hilton Hotels
Human Solutions, Inc.
John and Diane Hynes
Logan Title
Peter & Marla Schnall
Protiviti Inc.
Ratner Companies
Safeway Inc.
Sherry and Martin Franks
Shoppers Food and Pharmacy
Silver Stars Gymnastics
STG International
Trident DMG
Wegmans Food Markets
Wells Fargo
YRCI
Event Element Sponsor

In-Kind Donations
Republic National Distribuiting Company
Something Vintage Rentals
Beer Institute
Keany Produce & Gourmet
Safeway Inc
Help us reach our fundraising goal! Click here to learn more about sponsorship opportunities and benefits or contact Christel Hair at chair@capitalareafoodbank.org.
Questions? Please contact events@capitalareafoodbank.org.

Master of Ceremonies:
Scott Thuman, ABC7 News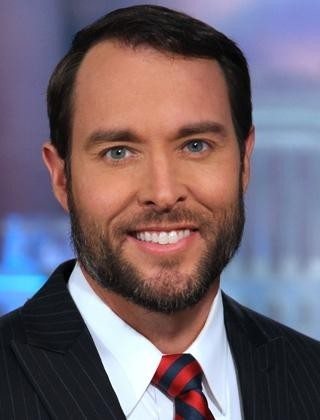 Media Sponsors: