There's no one who knows the problem of hunger better than someone who has experienced it. That's why we've created the Client Leadership Council (CLC): to empower food-insecure individuals to have a voice in the policy decisions that impact their lives. Through this 10-month advocacy training program, our clients learn how to harness the power of their lived experiences to shape public policy and food bank programming by sharing their stories with media, politicians, and beyond.

Get to know several members of our fourth Client Leadership Council class and why they're participating in this year's program:
Eneshal Miller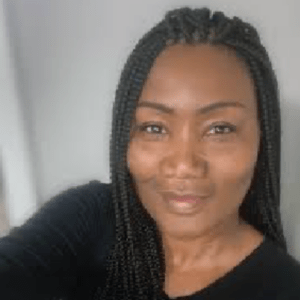 Age: 49
Hometown: Silver Spring, MD
Background: Eneshal grew up in Washington, D.C. She is one of seven children, and remembers all too well how hard is was for her mother to keep food on the table and stay housed. She's had many jobs, including working as a social worker and serving on the Interagency Commission on Homelessness in Montgomery County, Md.
Eneshal is passionate about farming and developing community gardens.  She runs an urban farm through the University of the District of Columbia, providing food and information to residents of the community even as she still faces food insecurity herself. One day, she hopes to run for office to continue making a difference.
"It broke my mothers heart when she lost our home, but she never gave up on us. There are children and seniors, who go to sleep at night with nothing to eat. I want to end hunger, inequality, poverty, and teach people how to grow food."

-Eneshal Miller
Jonathan "Jmoney" Gibbs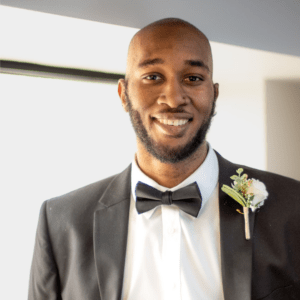 Age: 34
Hometown: Prince George's County, MD.
Background: Jonathan has always been looking to help, even while he was experiencing homelessness. He's worked for the DC Department of Behavioral Health, he's volunteered with food distributions across the region, and he's passionate about housing and supporting the mental health of his community. He's diabetic, which makes food especially challenging, and food assistance especially important.
"I joined because I wanted to meet and build a community of people who believe in helping."

-Jonathan Gibbs
Tamicka Jackson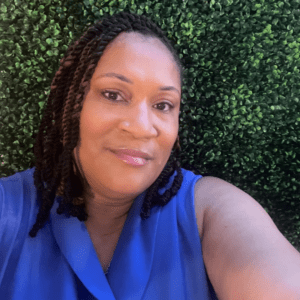 Age: 44
Hometown: Washington, D.C.
Background: Tamika was born with cerebral palsy, affecting her arms and legs. That hasn't stopped her from working to improve her community, though: she volunteers with Salvation Army regularly. She recently got married, which cut her disability benefits, and she's not receiving enough support to get by. But Tamicka stays thankful for her life and family — and stays passionate about helping disabled and low-income people thrive.
"I joined to make a difference in the community. And to also be a face in the community and to let people see that people with disabilities are affected too. "

-Tamicka Jackson
Felicia Minick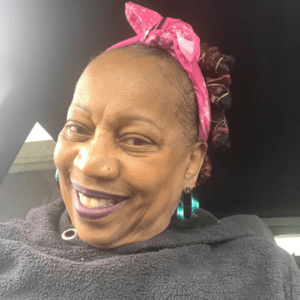 Age: 67
Hometown: Washington, D.C.
Background: Felicia has experienced food insecurity since her early life. She had an abusive mother who refused to feed her and her siblings on many days. The only meals she ate those days were the free lunches from her school. Her adulthood years were filled with further difficulties, though she's now retired and seeks to give back to her community.
"I joined to tell my story with hunger to hopefully encourage someone anyone that if they're experiencing food insecurity and need help that's okay."

-Felicia Minick
Nathaniel "Nate" Jenkins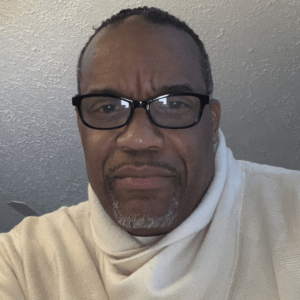 Age: 63
Hometown: Washington, D.C.
Nate Jenkins has a big family: he's a single dad of 15 children, 7 of whom are adopted. He's a recovering addict, and has had to rely on social services and charitable organization to feed himself and his family. His life has swung from scarcity to abundance and back many times. Nate is passionate about letting people know that food insecurity can impact anyone at any given time — and helping everyone as a result.
"I want to bring awareness to food insecurity at all income levels and to improve policies and services for food distribution in the DC Area."

-Nathaniel Jenkins
Kisha McDougald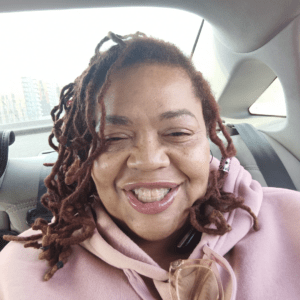 Age: 50
Hometown: Washington, D.C.
Kisha is a single disabled mother, and she's often had to rely on food pantries and social-safety nets to provide for her family. Over the course of her life, she's often had to beg for basic things — services that were supposed to be present for her in times of crisis were downright dysfunctional She's passionate about disability rights, housing equality, food security, and social justice.
"I felt that joining the CLC would be a great opportunity to further my training, education and advocacy. Food security is just one of many basic human rights that people are denied daily. Social justice and everything that falls under that umbrella is highly important to me. Having access to healthy, safe, nutritious food is simply just one of many key components to better society."

-Kisha McDougald