This month, Cresthaven Elementary School's Ramona Johnson plans to dress up as a pumpkin. Not for a Halloween party: the pumpkin costume is going to join a litany of other costumes – unicorn suits, pizza hats, elf ears, and more – that she uses to make families feel more comfortable accessing the elementary school's food pantry. By creating a communal welcoming feeling at the school's food pantry, Johnson is working to ensure students and families there can access the food they need with dignity.
"Everyone deserves basic human rights," Johnson says. "And food is basically a human right".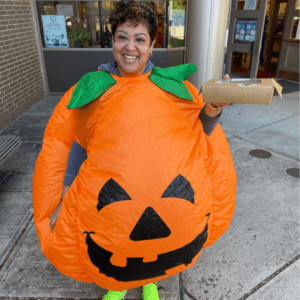 The pantry at Cresthaven, located in Silver Spring, Md., is among 43 school pantries that the Capital Area Food Bank has opened across our region, with 11 more in the works this year. Designed to be a consistent and convenient space for families to access food, school pantries are located within the school building and provide a variety of shelf-stable food items for the school community.
Data gathered in our latest Hunger Report shows that households with children in our region continue to be more vulnerable to food insecurity. Households with kids are still 60% more likely to struggle to access enough nutritious food than households without kids.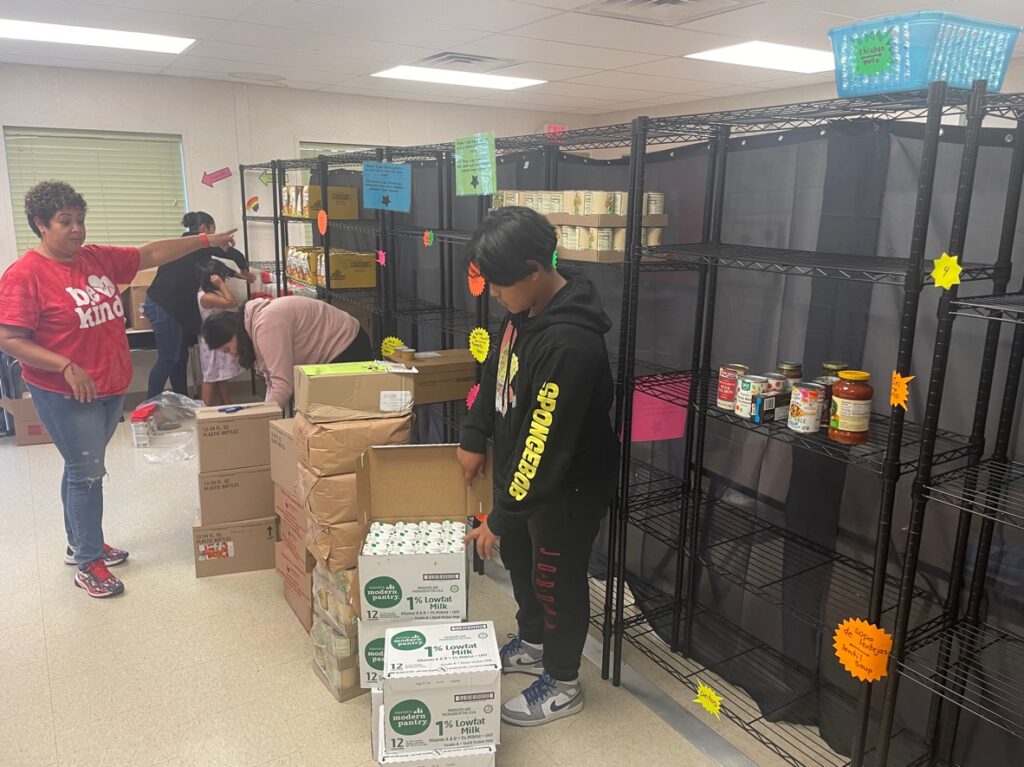 Teachers and school administrators see this need too. Karina Dos Santos, the community school liasion at Viers Mill Elementary School, where we partnered to open a pantry last school year, says families have been clamoring for details about when the pantry would reopen this school year. "You have no idea how many text messages I get," Dos Santos says, "how many times I'm approached and asked" when the pantry is returning.
Families need food support. At the same time, our Hunger Report found that only half of the food-insecure population in our region is accessing the kinds of support offered by food pantries and food banks.
Why not? We've identified some barriers:
Existing food distributions often don't fit well into the schedules of food-insecure people;
Many of our neighbors feel a significant stigma around accessing food support; and
People often just aren't aware of the services that exist.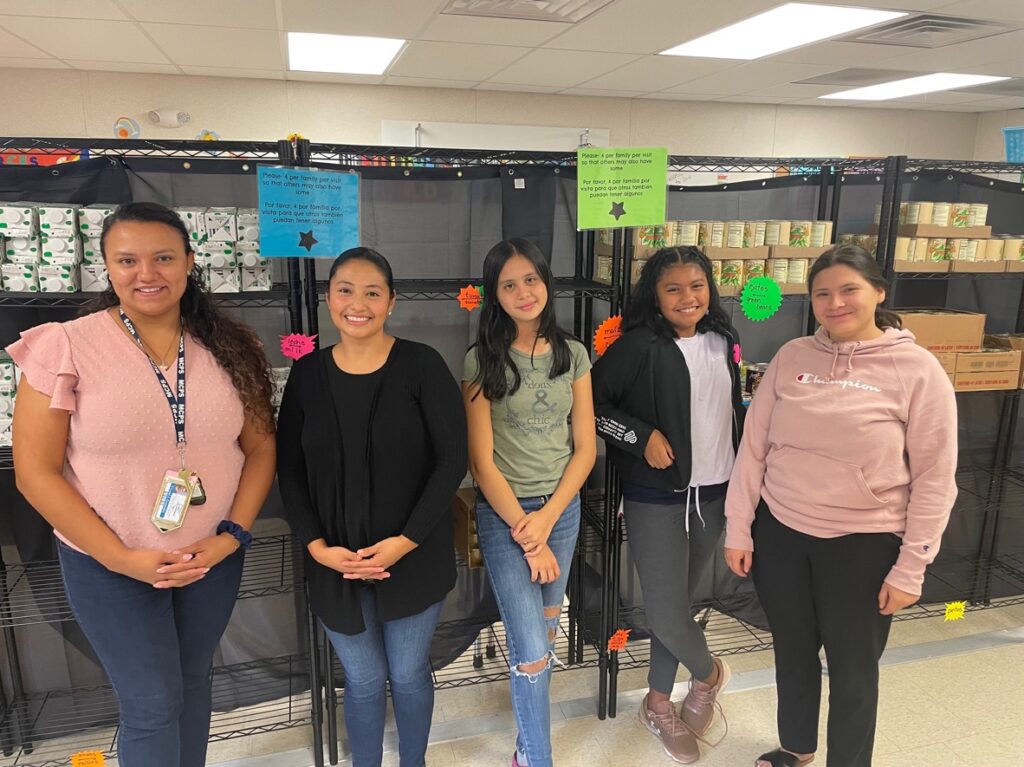 Here's where school pantries come in. They can serve a high-need population in a context where:
Food distributions are built around the schedules of busy families;
Passionate teachers and administrators work to reduce potential stigma from accessing help; and
Families naturally encounter the pantries in convenient locations they already visit.
Through our partnerships, the school administrators and teachers can help us reach families within their communities. "I do a lot of engagement and dismissal and arrival," Dos Santos tells us. And, of course, Johnson's costumes draw a lot of attention.
There's also a natural sense of convenience. Most of the pantries' operating hours overlap with either pick-up or drop-off times for students. This allows families to pick up or drop off their children, and pick up food from the pantry on the same trip.
Dignity and the erasure of stigma are significant priorities for many of the people serving these communities. Johnson's costumes are a visible example,  but this works out in subtler ways as well. Many schools choose to reframe their food pantries as markets – Viers Mill's is called the "Jaguar Market." Most importantly, staffers and volunteers work hard to treat every client with kindness and respect. "There's nothing worse than to be in need and to be embarrassed," Johnson says.
Thank you to Cresthaven, Viers Mill and the other schools that partner with us through our school pantry program! Together we distributed nearly 350,000 meals to 15,000 households last year, and are excited to be working to reach even more families this year!