Many families in our region can't afford to eat dinner every night. The Capital Area Food Bank is helping ensure the children of those families still get the food they need.
To fill the evening meal gap, the food bank is part of the federal Child and Adult Care Food Program, which allows us to provide healthy, kid-friendly meals to public recreation centers, residential community centers, and other locations hosting afterschool programs in DC and throughout the region.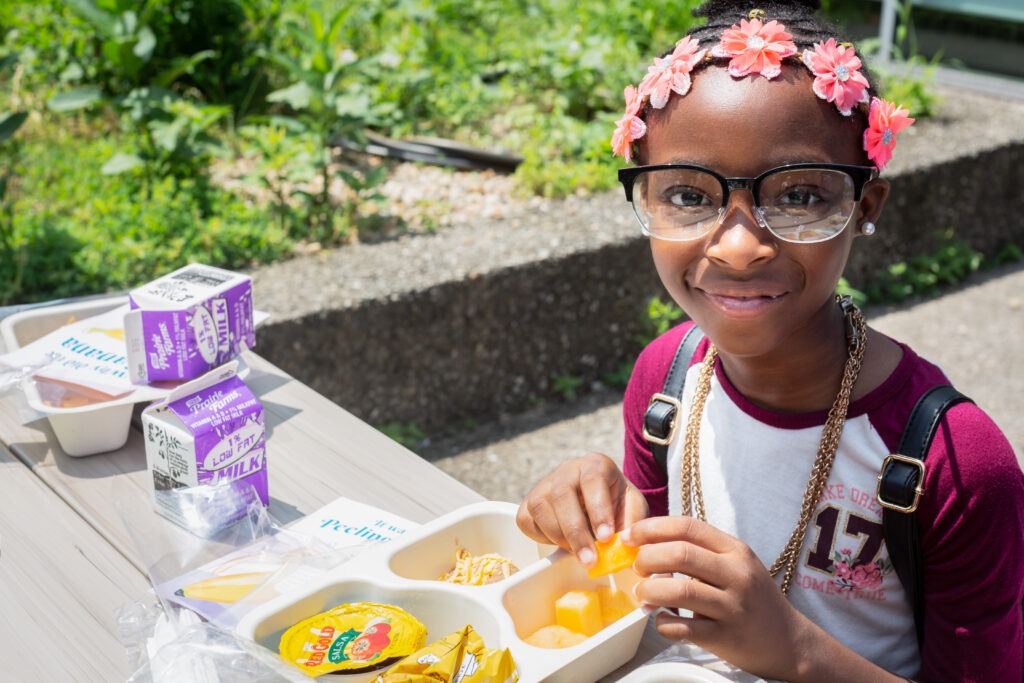 Through these sites, the food bank will serve more than 186,000 afterschool meals this year! 
Among our longtime partners in this program is Little Lights, a nonprofit that serves students and adults in several of DC's public housing communities.
Every day at Little Lights, Cierra Peterson greets each child with a smile as they come through the door.  The daily interactions are special to her, and she knows firsthand how much positive impact it can have on children's lives.
As a former attendee of the program, Cierra says that the program gave her a safe space to learn and grow. After she went off to high school and college, she continued to volunteer at the site as often as she could, and after graduation, she was offered a full-time position as a site coordinator.
Much of Cierra's adult life has been dedicated to helping the next generation of kids at Little Lights. "Our students come to us really excited after school," Cierra explains. "Each day begins with community time, when we're able to play games, get to know them, and ask them about their days at school." Afterwards, the students go through three rotations—homework time, recreation time, and dinner time.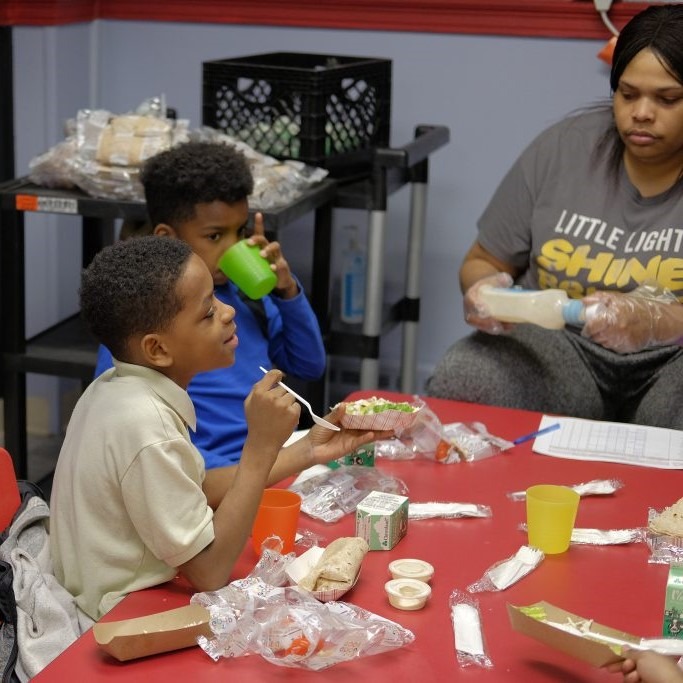 The food bank delivers meals to Little Lights consisting of a protein, a vegetable, a fruit, grains, and milk. To Cierra, this is one of the most important aspects of the afterschool program, as many of the children are part of families struggling with food insecurity. Some may not have dinner waiting for them at home.
"While the parents are working, their kids are able to come here and receive a complete meal," Cierra says. "Their families can be confident that the student is well-fed when they come home in the evening." 
With full stomachs, the kids can focus on homework – each child receives tutoring help. Once they finish school work though, it's off to the recreation room for games and other activities that allow the kids to explore their creativity.