One of CAFB's longtime partners was founded when 13 churches in northern Virginia came together to aid a local family whose home was destroyed by fire. More than 50 years later, Action in Community Through Service, or ACTS, continues to find ways to be responsive to changing needs in the community.  
During 2022, the food bank provided the food for nearly 800,000 meals to ACTS. That food in turn went out to the roughly 600 families who came through the organization's doors each month.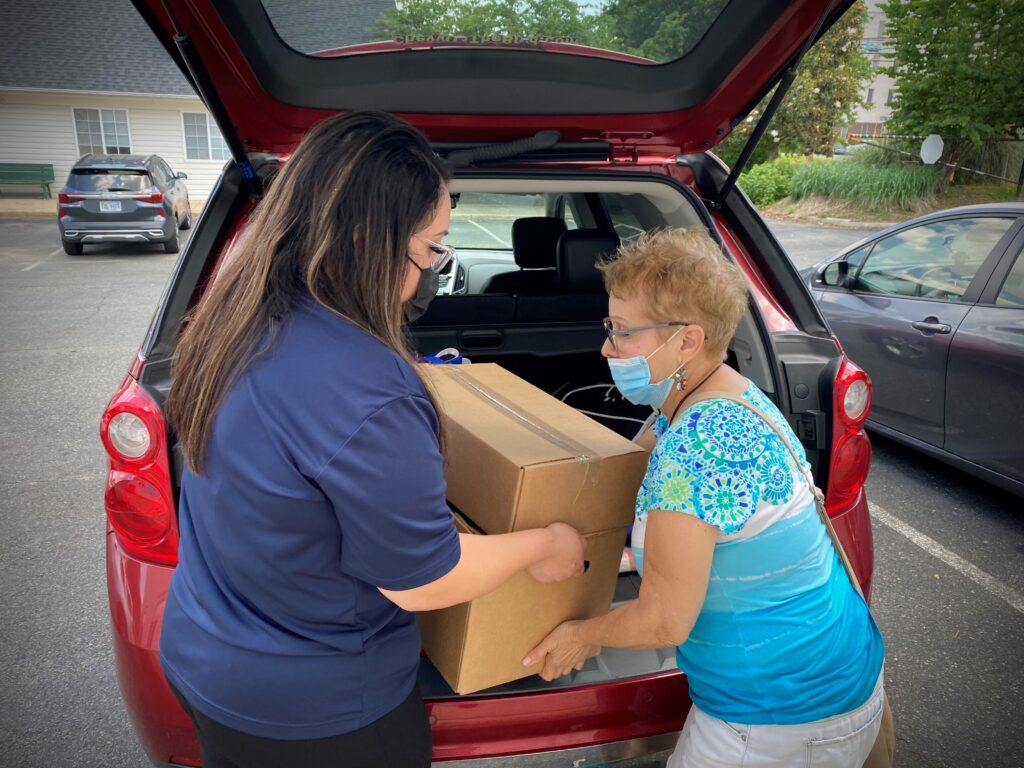 "We have benefited greatly from the relationship with Capital Area Food Bank," Shirley says. "The programs that are offered have really, especially during COVID, …been helpful." 
When the COVID-19 pandemic hit, causing many nonprofits in the food bank's network to temporarily shutter even as need in the region increased dramatically, ACTS' recently built warehouse enabled them to serve as a hub, assisting smaller groups in getting food to a wide radius of children, families and adults who needed it.  
The food donations that ACTS received from other sources were shrinking during that time, and the food bank was able to increase its support, keeping supplies steady.
During 2021, the food bank sent ACTS 50% more food compared to the previous year, with that tally growing again in 2022. "We're small enough we can be nimble, but we're big enough to serve a large community," says Shirley Couteau, program manager at ACTS, which also offers resources for those struggling to access housing or who have been victims of domestic violence.
ACTS is among 450 partner organizations working with CAFB to distribute food throughout DC, Maryland and northern Virginia.  
That nimbleness allows the organization to try out new strategies, such as working with the food bank on ways to offer clients more choices in what they're eating. A new intake form allows incoming clients to indicate if there are foods they would prefer or ones they would not like to receive, offering a more customized approach. 
And in addition to providing meals to meet the immediate needs of neighbors in Northern Virginia, the team at ACTS has also been eager to team up on pilot programs focused on addressing overall health through nutrition. Working closely with patients referred from GPW Health Center, ACTS provides fresh produce and healthy shelf-stable items, accompanied by recipe cards from the food bank's nutrition education team.  
"Having the ability to provide minimally processed and culturally familiar foods for our clients is very important to us," Shirley says. "We are eager to partner with CAFB in health and wellness programs because it gives us opportunities to not only make more of these foods available to our neighbors but also to provide guidance on preparing the foods healthfully."
Providing healthy options that also empower clients with choices that meet their specific needs is a priority for ACTS, and the food bank has been excited to share ideas and resources as it continues this longtime partnership.