For years, the food bank has been helping busy parents to access fresh, healthy food when they pick up their children from school. Now they can also do so when picking up their youngest children, as CAFB expands its partnerships to team up with early-childhood learning centers.
At two early-childhood centers in Prince George's County, parents now can pick up fresh produce provided by the food bank during once-a-month Family Markets. The monthly markets give families the ability to choose the foods they need and want, from items designed to meet the nutritional needs of young children.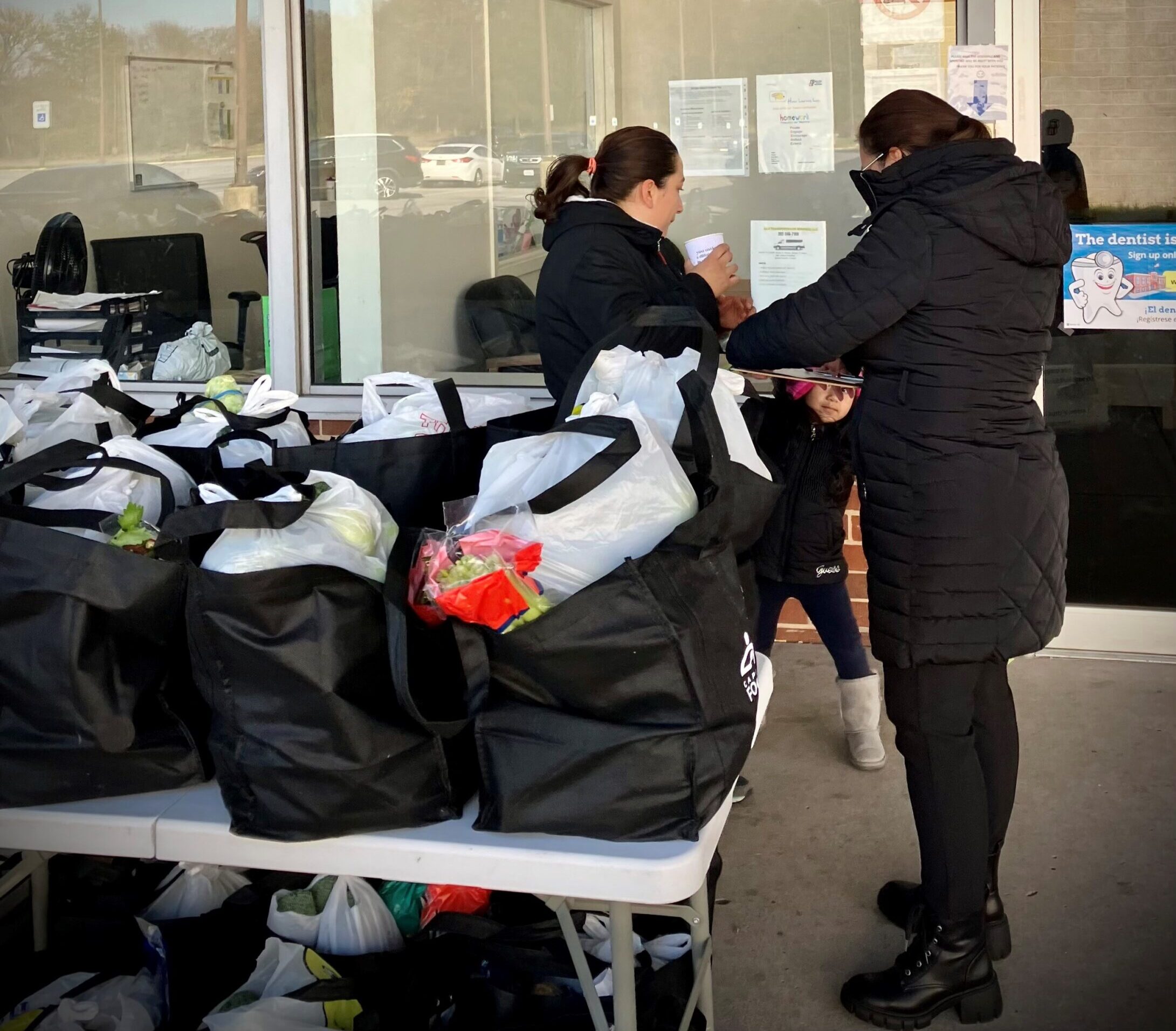 The expansion to early-childhood learning centers is part of the food bank's broader initiative to address gaps in food access among children and young adults. The food bank's latest Hunger Report found households with children in our region are twice as likely to be affected by food insecurity. In addition to expanding food access among preschool-aged children, the food bank also is rapidly increasing the number of Family Markets hosted at local schools as well as launching School Pantries that offer regular access to shelf-stable items.
One of these new monthly markets is hosted with the Easterseals Head Start location at Marlboro Pike, a partner that offers high quality, no-cost programming to prepare children for kindergarten and help their families achieve self-sufficiency. The site reaches more than 127 Maryland families each month, in an area where accessing a range of fresh, healthy food can be a challenge. This partnership between CAFB and Head Start helps fulfill Easterseals' mission to enrich lives for all children in our shared community.
"The monthly magnitude of fresh fruits and vegetables that we get, the families love it," says Janelle McGhee, Easterseals' family service and health supervisor. "There's always something in the mix with the wow factor."
The broad array of fruits and vegetables offered at the market is important: the more exposure that children have to different foods, the more likely they are to try and to enjoy a range of healthy options as they grow.
At the Easterseals early-childhood learning center, staffers have seen that play out at lunchtime. Mikaela Ober Schuster, senior director of corporate relations, said that during one recent lunchtime, the young children were excitedly eating spinach salads.
"The holistic approach of having the food at school, having the food at home, having recipes, getting to experience that food … It's all part of setting those healthy boundaries, healthy food practices at a young age," Ober Schuster says. "And the Capital Area Food Bank is helping us do that."