A college degree can be the ticket to a brighter future. But a growing number of college students are finding it increasingly difficult to access the nutritious foods they need to be successful in pursuing their diploma.
During the first-ever Regional College Hunger Conference, hosted by the Capital Area Food Bank and the Consortium of Universities of the Washington Metropolitan Area, students like Estella Redding shared the strains they've felt in staying on top of their studies while also feeding their families. For too long, Estella — who is raising three children while pursuing her degree from Northern Virginia Community College — didn't know about, or wasn't eligible for, programs intended to help someone in her situation.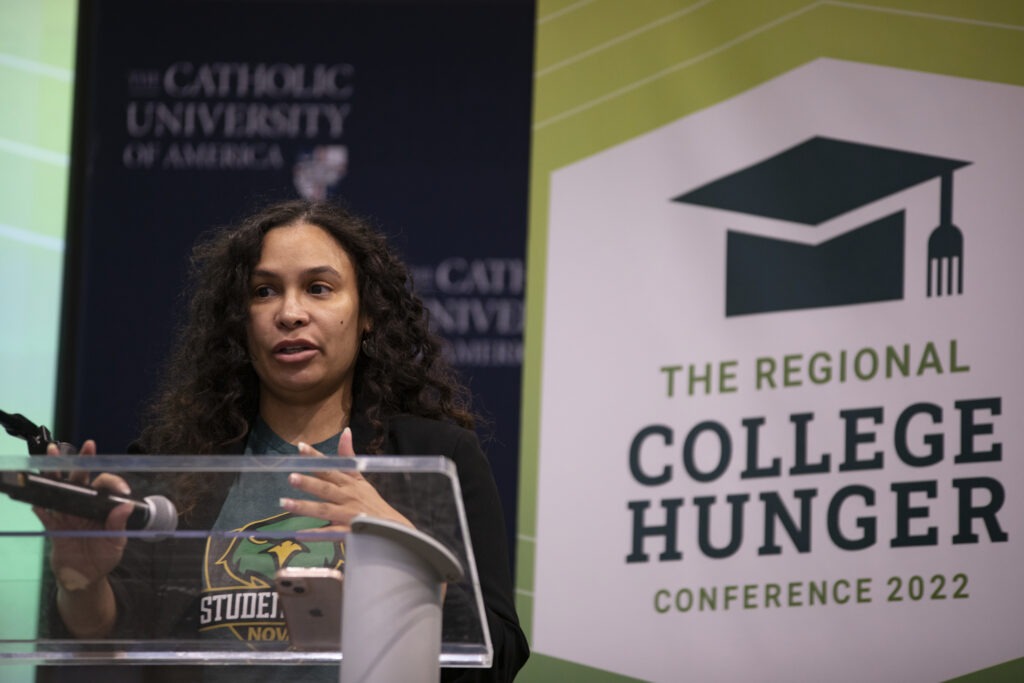 "Stress is a major barrier to success," Estella says. "In order to focus on my academics, easing the stress of not having food for my family was critical."
During the recent daylong conference hosted on the campus of the Catholic University of America, nearly 100 leaders, students, and advocates from 15 institutions came together to share ideas and discuss a common vision for ensuring that students like Estella across the region can find the support they need.
"Higher education can unlock worlds of potential, but for far too many college students, food insecurity is a barrier to academic success," said Radha Muthiah, CAFB's president and CEO. "Through our partnership with the Consortium of Universities of the Washington Metropolitan Area, we're beginning a dialogue that will enable a coordinated approach to addressing hunger across our region's campuses, ultimately supporting greater achievement in the classroom and beyond for all of our area's students.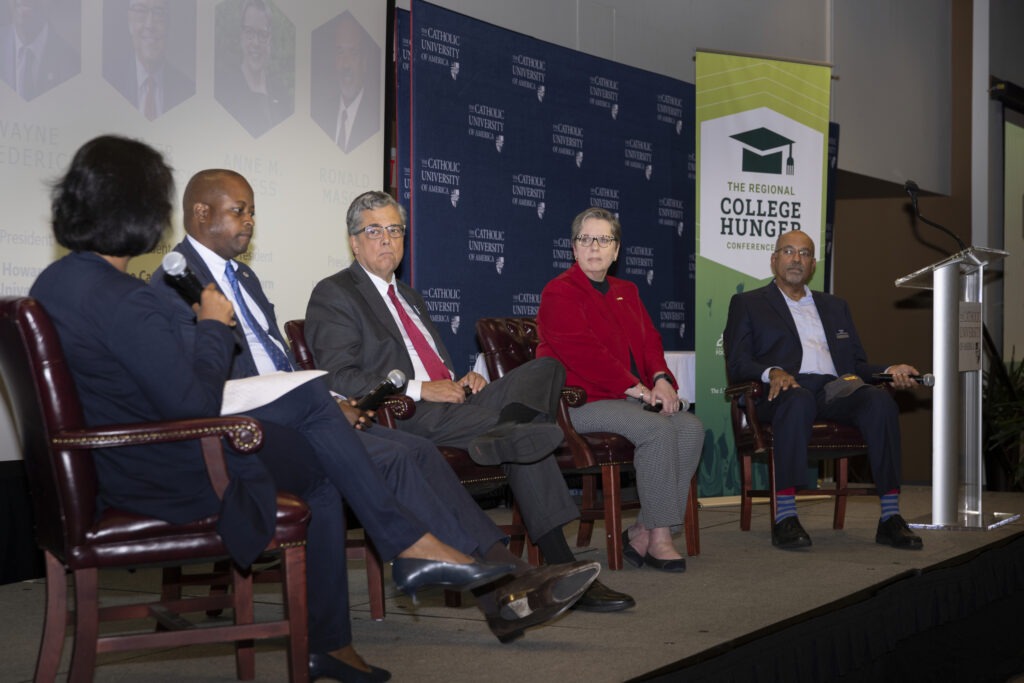 "Increasingly, those seeking higher education do not fit the "traditional" model of a college student. They are frequently older, financially independent, employed either part or full time, and raising families. These strains on time and resources are further compounded by the rising cost of tuition and daily necessities.
Locally and across the country, rates of food insecurity on college campuses are rising. According to a national-level survey from The Hope Center for College, Community, and Justice at Temple University, 34% of college students have experienced food insecurity within the last year.
For several years, the Capital Area Food Bank has collaborated with institutions of higher education on a variety of initiatives and programming that support students experiencing food insecurity. These include on-campus pantries, home delivered groceries, and credits for campus meals. Participating students say these programs enable them to focus on their academic success and well-being.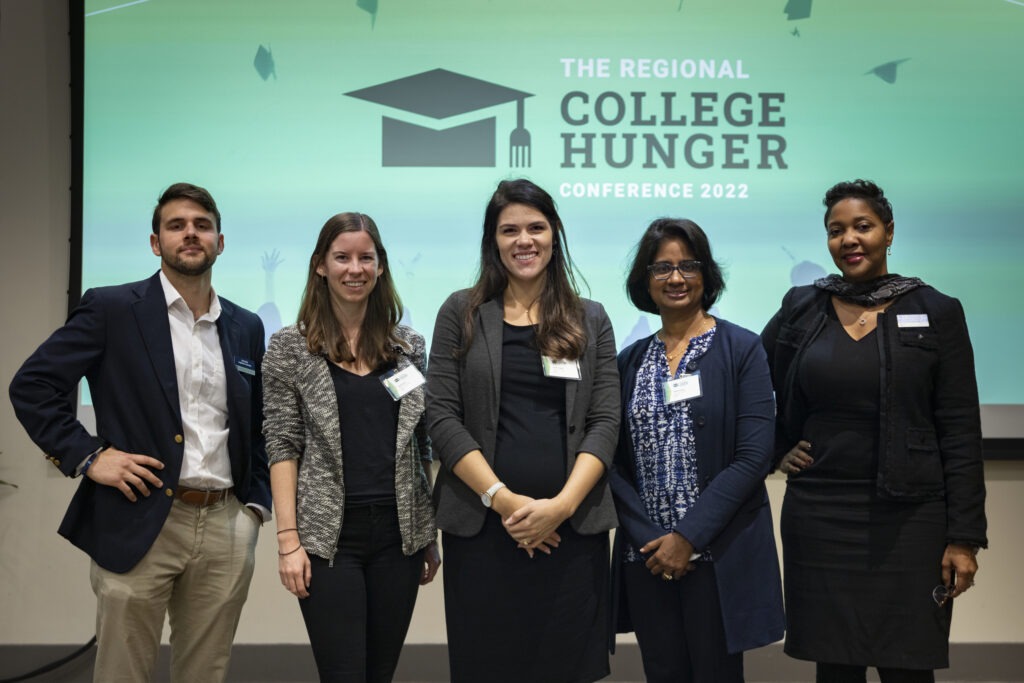 This fall's Regional College Hunger Conference was the next step in this work. As attendees discussed the food-insecurity challenges at each of their campuses and organizations, several key themes emerged, including a need to focus on:
◼ De-stigmatizing campus hunger by building a culture in which every community member sees this challenge as one they are solving together.
◼️ Dedicate resources to the work that will make it sustainable. Student-run efforts can be an important part of the picture, but programs need staff and funding to ensure consistency.
◼️ Centering student needs, experience, and dignity in program design and implementation. Attention to nutrition security, not just food access, is critical to ensure the food that students receive can keep them healthy, not just full.
◼️ Engaging the full range of campus offices and resources – from financial aid to housing and student life – to make student support more seamless and accessible.
We're looking forward to continuing our collaboration with those in the higher-education space, so that no student in our area has to choose between putting food on the table and achieving their full potential.