For Chelsi Lewis, a single mom of three, it was the spike in milk prices at her local store that made her jaw drop. The $6 gallon of milk went in her grocery cart, but she may not be able to pick up another at that price until her SNAP benefits reload.
"I still got it, because the children love it," Chelsi says, but she had to ask her teenagers: "Can we please try to stretch it out?"
It doesn't just seem like food prices are on the rise. Recent federal data illustrates the price spikes that are straining the budgets of both the Capital Area Food Bank and the clients we serve.
The cost of groceries has jumped 10% in the last year — the largest 12-month increase since the period ending March 1981, according to the U.S. Labor Department. Other necessities also are on the rise, including gasoline, which is up 48% compared to a year ago.
High food prices influence food access and affordability. That's particularly true for lower-income households, which spend a higher percentage of their income on necessities like food.
Chelsi, who is part of the Capital Area Food Bank's Client Leadership Council, says the higher grocery prices have meant seeking out more items that will last through multiple meals. For example, she uses pricier ground beef in a big batch of chili, which can be stretched across several days.
"I'm buying more so out of necessity than giving them the things they would necessarily want."
— Chelsi Lewis, member of CAFB's Client Leadership Council
Those affected most acutely by higher food costs are also those who may still be recovering from the pandemic's consequences. Across the greater Washington region, food insecurity remains 50% higher than it was before 2020.
To meet that still-elevated need, the food bank has been purchasing a larger share of the food to supplement items sourced through donations and government programs. Not only is there a larger amount of food that the food bank is purchasing, but those items also have higher prices.
Protein is one example of the rising costs: frozen meat prices are up 31% over the past year. Compared to before the COVID-19 pandemic began, the cost of fresh chicken has risen 80% to 100%, and there's much less availability.
Canned fruits and vegetables are also becoming more costly. Compared to prices that the food bank paid two years ago, canned fruit is now twice as expensive.
Another challenge is getting those food items to our partner organizations and clients at a time when fuel prices also are surging.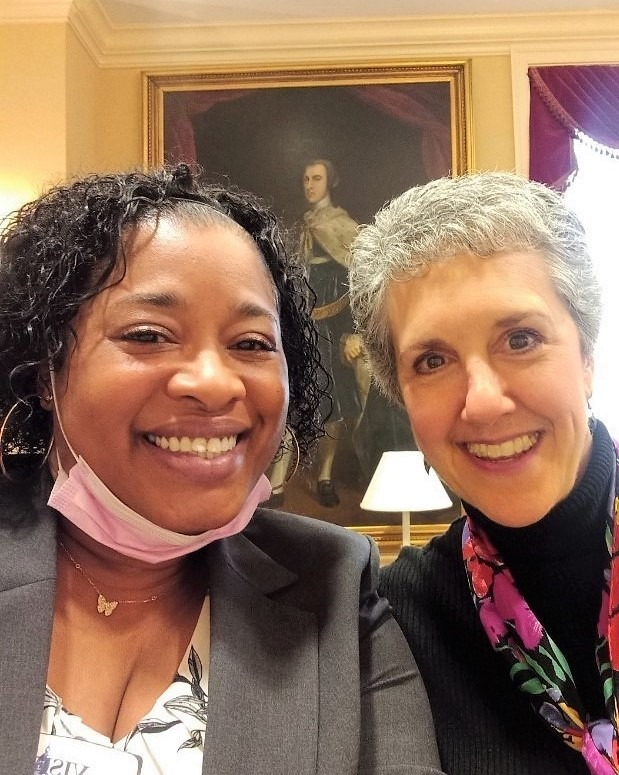 Anecdotally, some partner organizations are seeing an uptick in those seeking assistance. There also are more requests for items that are seeing the greatest increases at the grocery store.
The higher prices are a challenge for Chelsi, who has two fast-growing teenagers in her house. The rising costs also force tough decisions that she'd rather her children didn't have to see.
"It kind of makes me feel bad, because I never want them to really see what we are going through," she says.
Chelsi says she is hopeful that the rising costs are temporary. Experts attribute the increases to a mix of factors, from the pandemic-related supply chain shortages to economic ripple effects from international conflicts.
Amid these latest challenges, CAFB is finding ways to keep meeting the need across our region, together with our partners, supporters, and volunteers.