Noah Clarke had volunteered at the Capital Area Food Bank three or four times when the COVID-19 pandemic hit.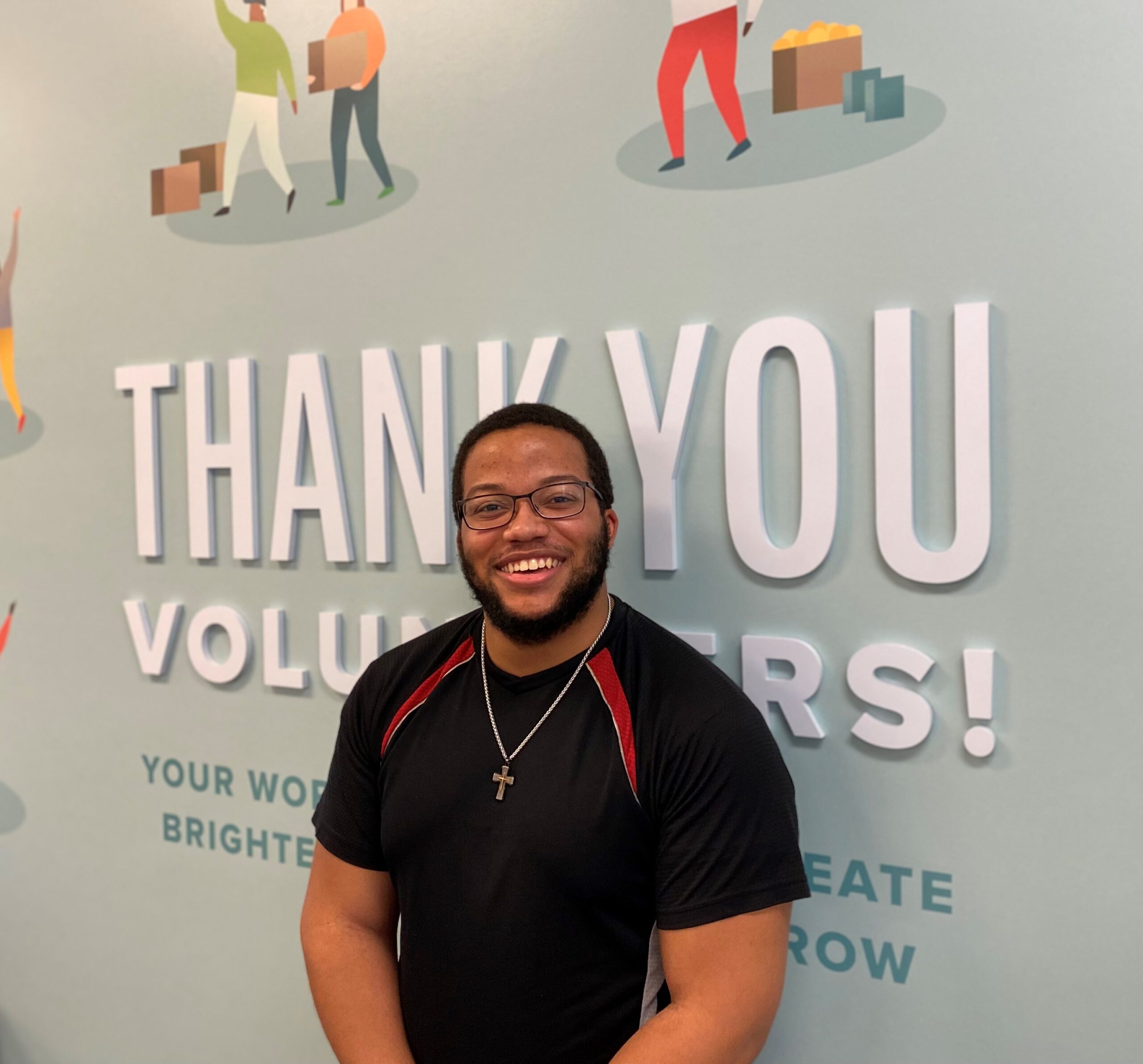 While he entered the pandemic a newly minted volunteer, the 25-year-old Arlington resident is now one of the most regular faces among food bank volunteers. For most of 2020 and part of 2021, Clarke was working eight volunteer shifts each week, including double shifts on weekends.  
"The need for food was greater than ever, so it felt it was something that needed to be done," Clarke says. 
Volunteering is something that's always been a part of Clarke's life, from helping out at his church, to mentoring kids after school, to working at a food bank while studying abroad in London. During the early days of the pandemic, the food bank was one of the few places he found accepting volunteers, Clarke says.
These days, Clarke has scaled back his volunteer work with the food bank slightly. But he still logs an average of four or five volunteer shifts each week. 
The time he's spent filling boxes and assisting at food distribution sites has given Clarke a deeper understanding of food insecurity across the DC region. He's heard the numbers on how many people locally have difficulty accessing enough nutritious food. But "seeing the depth and breadth of all the resources" going to alleviate that need, as well as meeting families who receive food at Community Marketplaces has "put a more human aspect on it," he says.
'We send food everywhere'
Rudy Uberman started coming to the food bank's distribution center about two or three years, when the retiree was looking for ways to donate his time. The rise in food insecurity during COVID kept Uberman coming back over and over.
"I decided this would be a good spot because it covers the whole metropolitan area, which is kind of nice," Uberman says. "We send food everywhere."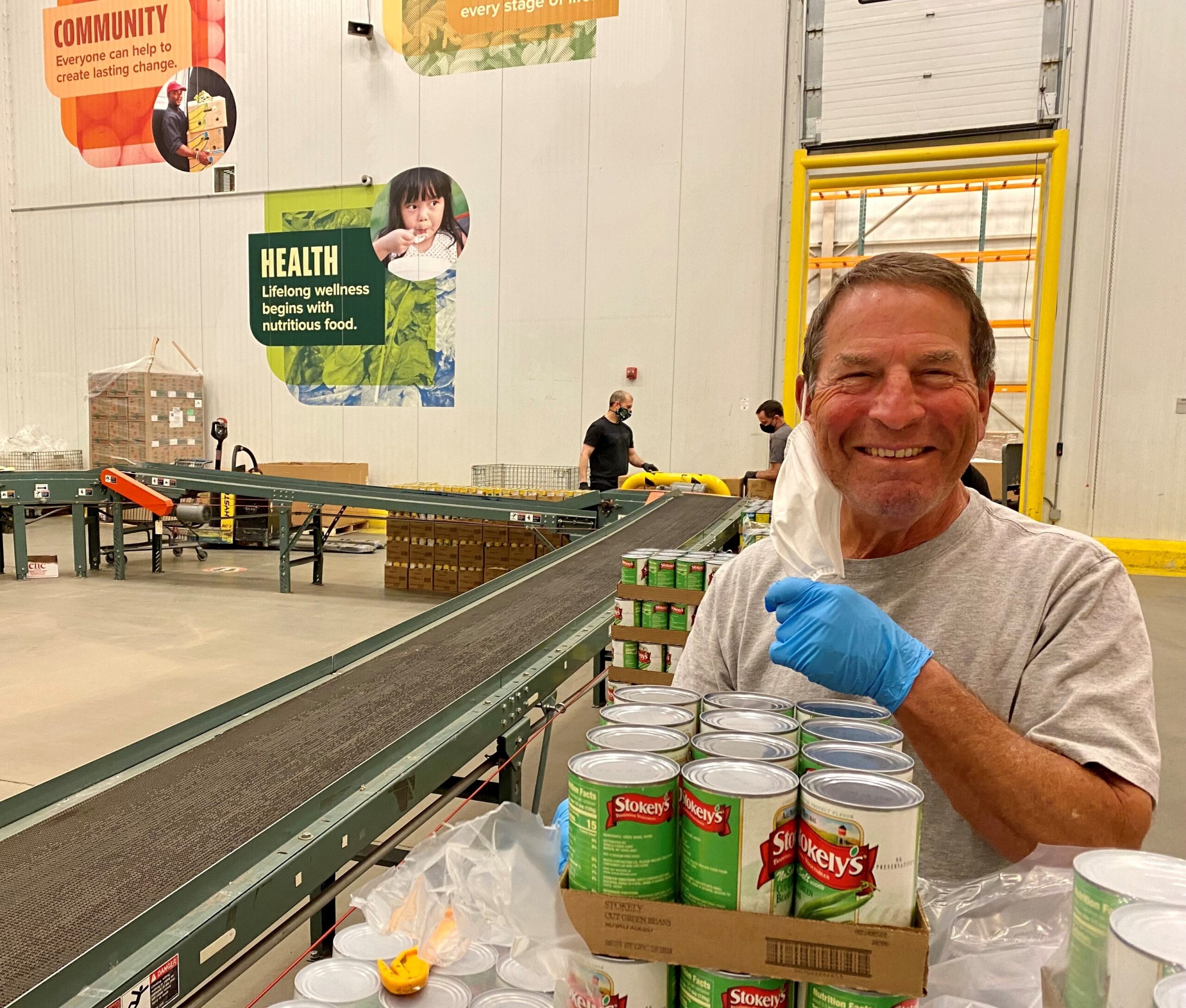 These days, he makes the drive from his home in Kensington, Md., two to three times a week.
Uberman says the scale of the main warehouse operations also have made an impression on him. He describes the rows of metal racks stacked high with food pallets as "really rather remarkable."
His frequent visit are apparent by the staffers coming over to greet him before a recent morning shift. The 70-year-old says he's also enjoyed getting know the food bank staffers : "You're welcomed back when you come."
Asked what he would tell those thinking about volunteering at the food bank, Clarke says they should be ready to put in some work. But also that they should remember the labor involved isn't the main point of why they are there.
"At the end of the day, it's not really about us," Clarke says. "It's about people just providing to those in need." 
This National Volunteer Week, the Capital Area Food Bank is grateful for the contributions of regular volunteers like Noah and Rudy, who play a critical role in keeping food flowing to neighbors facing food insecurity.
Looking for how you can get involved? Start here!