Rumi Matsuyama is an avid cyclist and a participant in Freezing Saddles, a "team-based winter riding competition" sponsored by Bike Arlington. For the second year in a row, she has headed the "Feeding" Saddles fundraising campaign.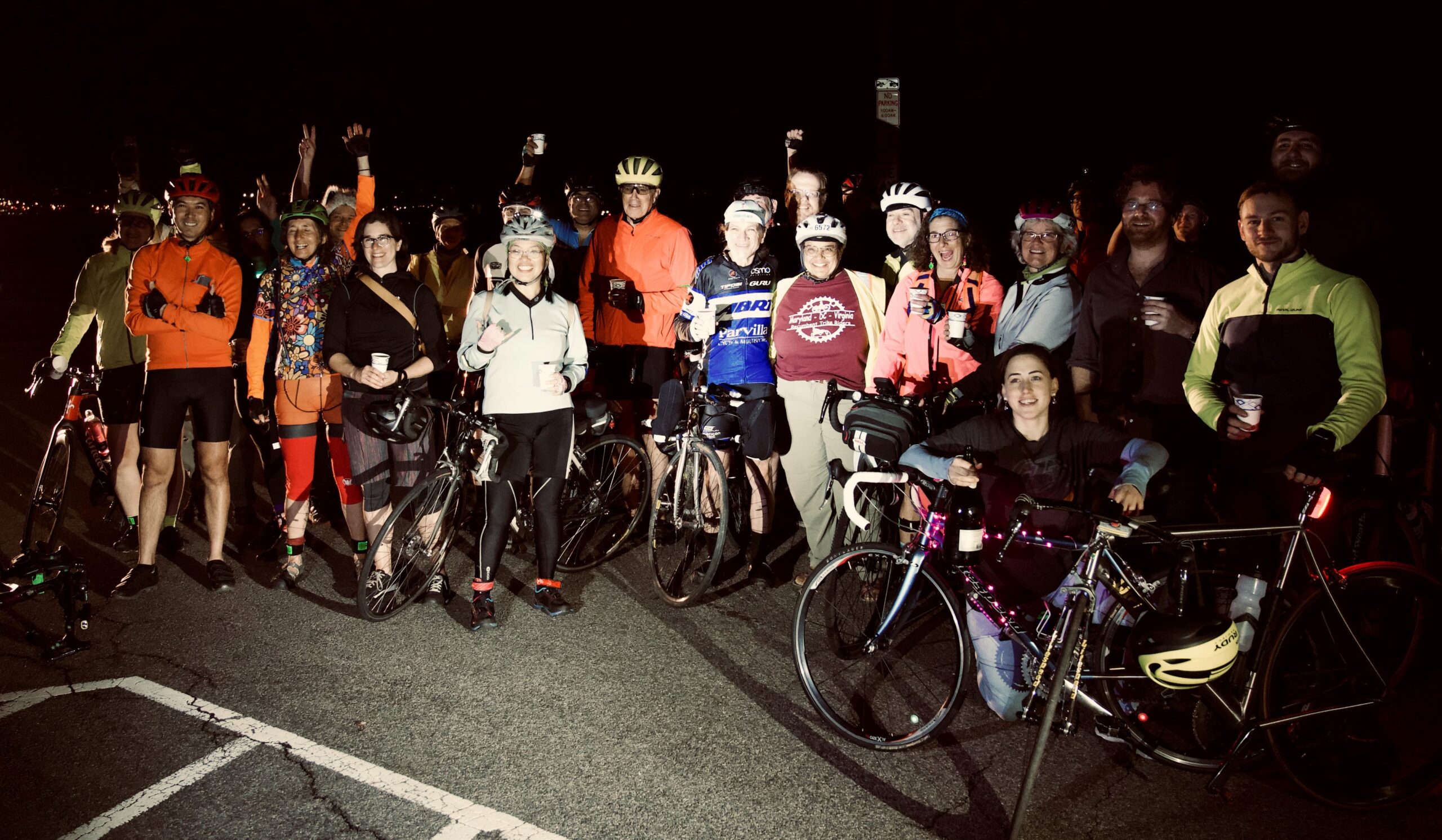 It all started with a typo, when Rumi Matsuyama's attempt to type "Freezing Saddles" became "Feeding Saddles." Then she thought, "Well, winter biking is great, but it would be even better to feed some people!"
So the Arlington-area cycling competition she participates in during the chilly winter months, known as "Freezing Saddles," launched a digital fundraiser in support of the Capital Area Food Bank.
While she initially envisioned having everyone deliver cans of beans and jars of peanut butter to their local food pantries via bike, a fellow Freezing Saddles competitor reminded her that the most efficient way to get food to people who need it is to raise cash. (Also, food is pretty heavy to haul on your bike.)
To learn more about how the cycling group raised almost $9,000 — a donation that can provide nearly 18,000 meals — for Capital Area Food Bank in the past two years, we spoke to Rumi about her fundraising experience using CAFB's digital fundraising platform.
What is Freezing Saddles and what inspired your group to start an online fundraiser for the Capital Area Food Bank? 
During the Freezing Saddles competition, every year about 200 cyclists in the Bike Arlington group are placed on teams and earn "points" for riding their bikes for 78 days of winter fun. Cyclists also compete in additional competitions like daily scavenger hunts, finding every state license plate, funky sock competitions, and more!
Many folks said that the Freezing Saddles competition itself, which is free, gives them so much joy, so Feeding Saddles gives them a way to pay it forward and it's even better that we can do so collectively.
For those who haven't set up an online fundraiser before, what was it like to get started?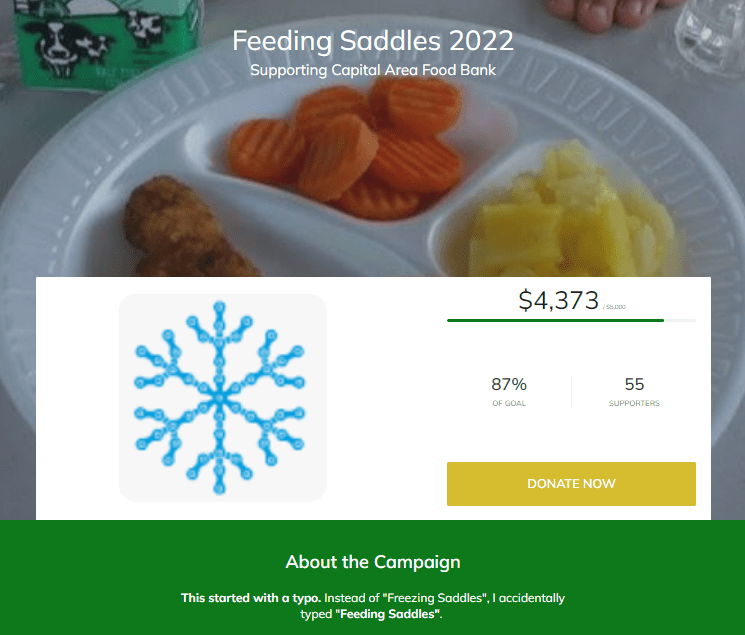 The Classy platform makes it very easy to set up a team fundraiser, set goals, and track your progress. People really like being able to see who else is donating and how much the whole group has raised. And, of course, Elspeth at the Capital Area Food Bank helped out tremendously this year when I got a little behind on setting up the campaign!
How did you inspire at least 50 people to donate two years in a row?
I made the first donation before appealing to the other participants. I asked team captains to first donate themselves and then ask their team members to donate.  I set a goal of having at least 50 participants chip in any amount and emphasized [meeting that donor goal] over the dollar amount. I posted frequent updates in our various communication channels including our Facebook group, the Bike Arlington Forum, and Strava (the biking app the competition uses to tally points).  The sponsor of another side competition focused on doing good deeds offered bonus points for donating, which was terrific!
Any funny stories related to the Feeding Saddles Fundraiser?
Since we cyclists often are stereotyped as "[jerks] in Lycra" — fairly or not— I appealed to participants' sense of humor by challenging them to show the world we weren't JUST "[jerks] in Lycra" but also "[jerks] in Lycra…who care."
Are you planning on fundraising again for a third year?
We hope to make it a yearly tradition!
Ready to create your own fundraiser? Start here to ensure everyone in our region gets the food they need to thrive!
Photo credits: Rodney D. Cunningham; screenshot of Classy fundraising page; Jason Tester/ CC BY