Client Leadership Council member Melody Lawson was born and raised in Washington, DC and has dedicated her life here to giving back to the community. She's been passionate about food since she was a little girl, and every day she wakes up and lives by the motto her grandmother taught her: never let anybody go hungry.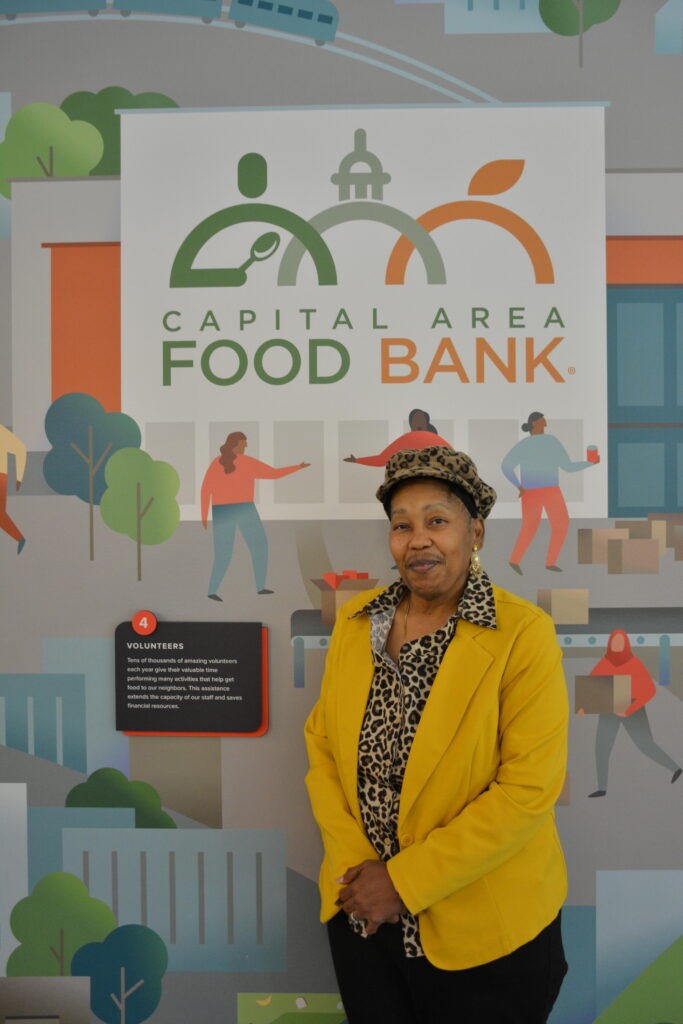 Melody is currently the primary caretaker for her mother, who raised her as a single parent. They live together in Capitol Heights, a neighborhood in Prince George's County, Maryland.
"I just always try to make sure she has a good quality of life – like she provided for us," says Melody.
Melody previously worked as case manager for a community-based organization, helping link people with HIV/AIDS with outpatient treatment programs, food pantries, mental health services, and other resources. Through this work, Melody saw clearly how important it was for her clients to have access to good food in order to maintain and improve all other aspects of their lives.
"It's always in me to help somebody," she adds.
For Melody, that means trying to connect people with resources whenever, and however, she can. She keeps non-perishable food in her car to pass out to families she meets, and on her way home from the food pantry she visits,  she keeps an eye out for people who might need food even more.
"I give to my next-door neighbor," she says. "I'm a senior citizen too, but she's older than me."
"I grew up at a time in DC when you didn't lock your doors," she continues. "If you needed something, the neighbors got together. That's the era I grew up with."
When Melody heard about the food bank's Client Leadership Council, she was excited about the opportunity because she knew she could leverage her background in social services and her love of helping others to drive change in her community. She also had past experience in advocacy, having lobbied on Capitol Hill to improve services for people living with HIV during her time as a case manager within that community.
"Because of helping people have a better quality of life in my jobs, I thought that I had something to bring to the table," she says
Now in the Client Leadership Council, she feels excited about "joining forces" with other members who have similar interests and passions.
She knows that looking for resources to put good food on the table can be challenging when people have other important demands on their time, such as taking care of a family or working a stressful job. And that for many, this has gotten even more overwhelming during the pandemic. But she believes everyone should be able to easily access the nutritious food they need to stay healthy.
With her passion and experience, Melody says, "I am called to make a difference for humanity."