Even before the pandemic, nearly 400,000 people in our area struggled with food insecurity.
One year into the health crisis, that number has risen to nearly 600,000 as the economic impacts of COVID-19 affect people around the world and in our own backyards. Below is a snapshot of what's been happening since the world began to fundamentally shift around us in March of 2020  — and how the CAFB continues to help communities recover.
Global Pandemic, Local Impact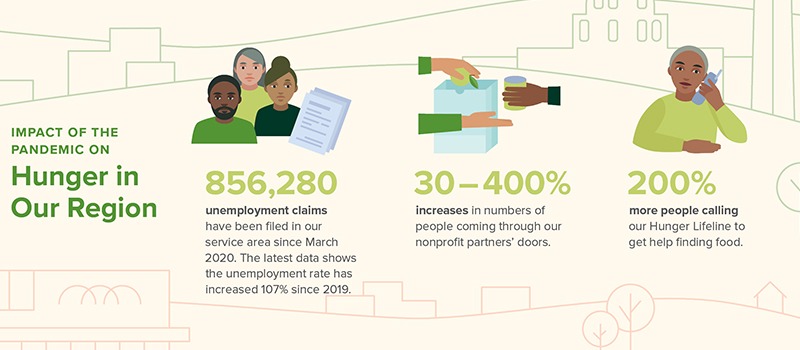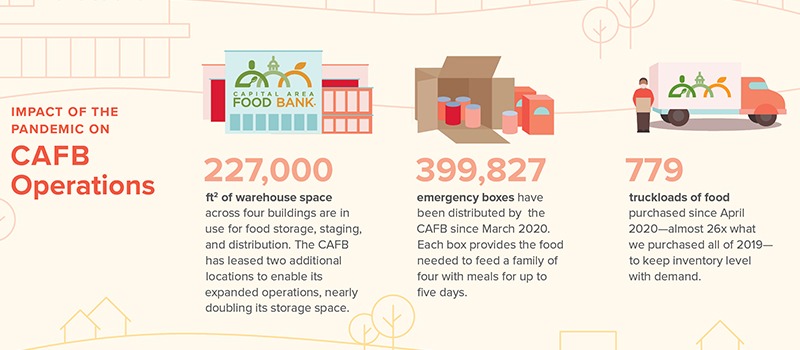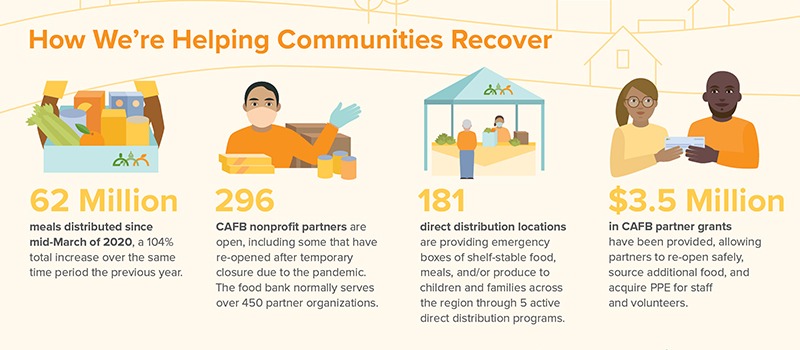 No one should go hungry during a pandemic. Together, we can make sure no one has to. Consider making a donation, signing up for a volunteer shift, or hosting a digital food drive to help the growing number of our neighbors in need.