For over 30 years, a local nonprofit and Capital Area Food Bank partner, Food For All has been working to deliver groceries to those in need across the DC region. Like so many food bank partners, they've seen the need for emergency food skyrocket in the community over this last year. In just a matter of months, Food For All went from serving 140 people per week to serving over 3,400 people per week.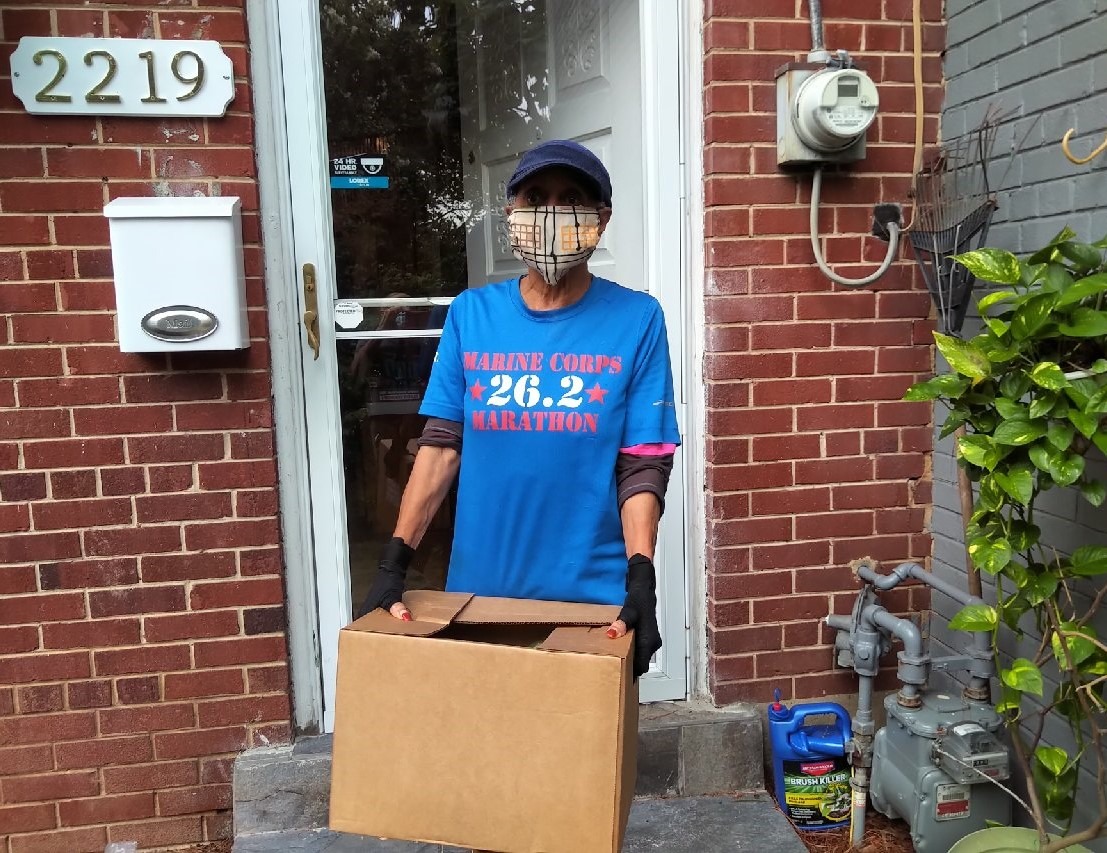 "Food is so fundamental and when you don't have it, it leads to so much distress," said Food For All's Executive Director Peter Sage during a recent conversation, noting that he's never heard such desperation in calls for food delivery and never seen such relief when the food arrives.
Shortly after the pandemic began, Food For All was faced with overwhelming demand for grocery delivery – both among seniors suddenly vulnerable and fearful of leaving their homes and among those newly facing food insecurity – people who had been just scraping by and were suddenly plunged into financial trouble by the faltering economy.
Food For All operates as a grocery delivery service, providing food to those who lack the mobility to go to the grocery store or to local organizations for food assistance – this primarily includes seniors, single mothers with young children, and those with disabilities. Food for All gets food from the food bank, including our emergency food boxes, food from our menu, and produce boxes from the federal program TEFAP (The Emergency Food Assistance Program, now extended as CFAP – Coronavirus Food Assistance Program). They then distribute food to community partners such as churches and schools and deliver directly to individuals.
Early on, Peter admits that logistics were difficult, and demand was overwhelming. But he trusted Food For All's systems in place as well as the support from the food bank to keep up with rising demand across the region. "We had certain mechanisms in place – we deliver – and we had them in place well," he said. "Our systems were efficient and our operations were strong; therefore, we had the capacity to explode when the time came."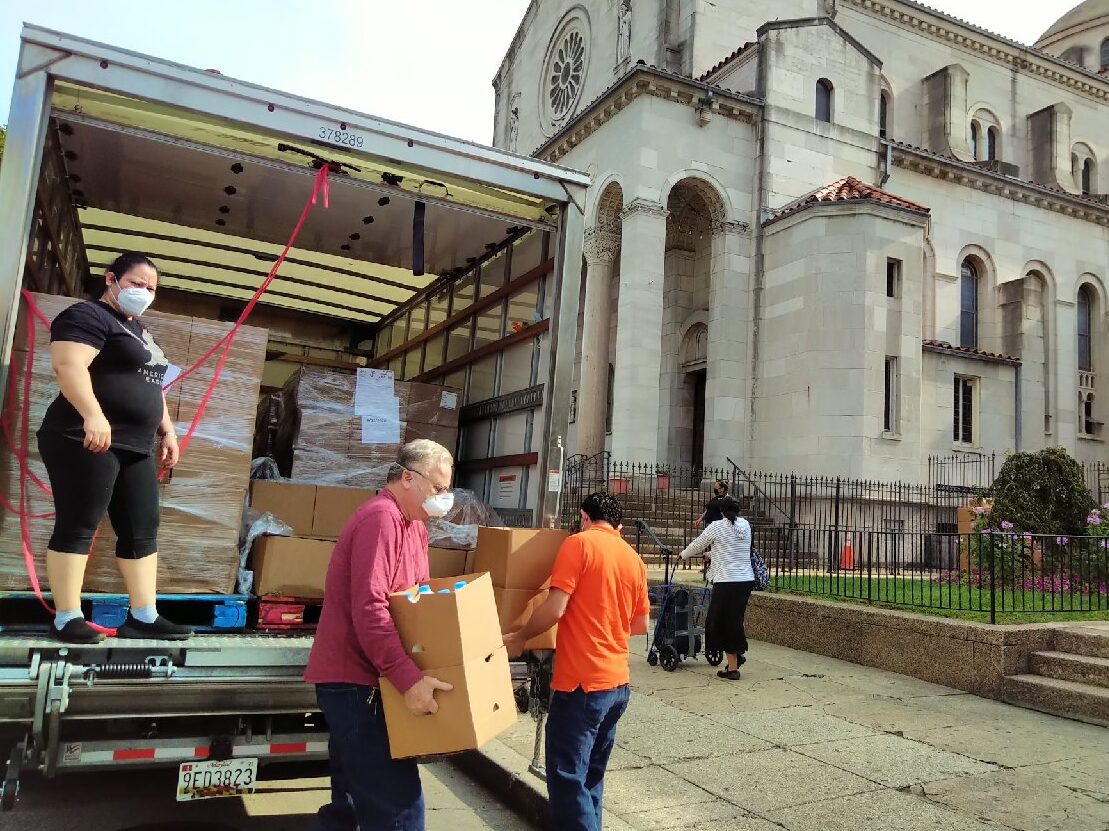 Because of their existing delivery operations and longstanding partnership with the food bank, Food For All was able to quickly step up and to help by taking on extra distribution responsibilities when many of the food bank's nonprofit network members had to close due to the health risks of the pandemic. In addition to their own clients, Food For All is now supporting the clients of 16 other nonprofits that are currently not operating due to the pandemic.
Food For All, in turn, found the food bank to be an important partner as they faced an explosion of need. "The food bank was incredibly responsive to the pandemic, and well, really saved the day," said Peter.
Without this support, he says, "who knows what would have happened."
As a primarily volunteer run organization, Food For All didn't have any full-time staff members before the start of the pandemic. Fortunately, while the pandemic exacerbated the need for grocery delivery across the DC community, it also promoted a rush of new volunteer and donation-based support for Food For All.
"We were never short volunteers," said Peter.
While Food For All is grateful to provide aid to so many new clients, Peter notes that they have faced challenges as the demographics of their clients expand. Food For All now serves over 900 Latinx families across DC – a community they did not serve prior to the pandemic. As a result, the organization is focused on providing culturally appropriate food, like corn flour, to their new clients in addition to making sure they continue to supply enough food overall.
"When you provide food, people can save that money and pay for rent or medication that is also essential."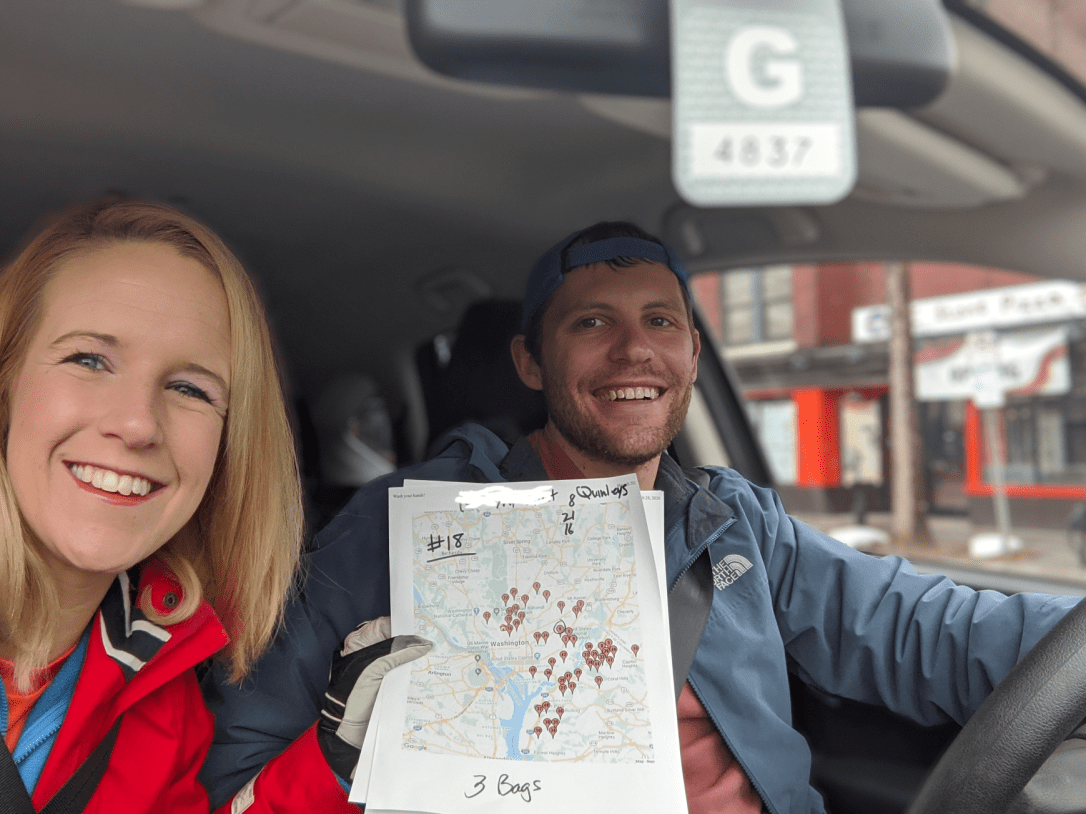 Food For All now delivers food for an average of 160,000 meals per month. Peter and the organization's volunteers see first-hand the positive impact of food delivery during the pandemic.
"Providing food is not only providing emotional support, but also more economic security," says Peter. "When you provide food, people can save that money and pay for rent or medication that is also essential."
He speaks of the gratitude he feels when he sees instant relief on people's faces and the bursts of joyful tears when people can feed their families. That's when he knows they're making a difference.
"You never give up," he says, reflecting on a life lesson from the past year. "And you never say something you're doing is too small or insignificant. Because when your time comes, you can respond and step up."