Joussell Lopez was a young teenager when he emigrated from Nicaragua to the United States to be with his family. Now, he's in his last semester at Northern Virginia Community College before he'll transfer to George Mason University. He's passionate about ensuring others have access to the same educational opportunities – and have access to enough food to be successful in school. That's why he's become a member of the food bank's Client Leadership Council.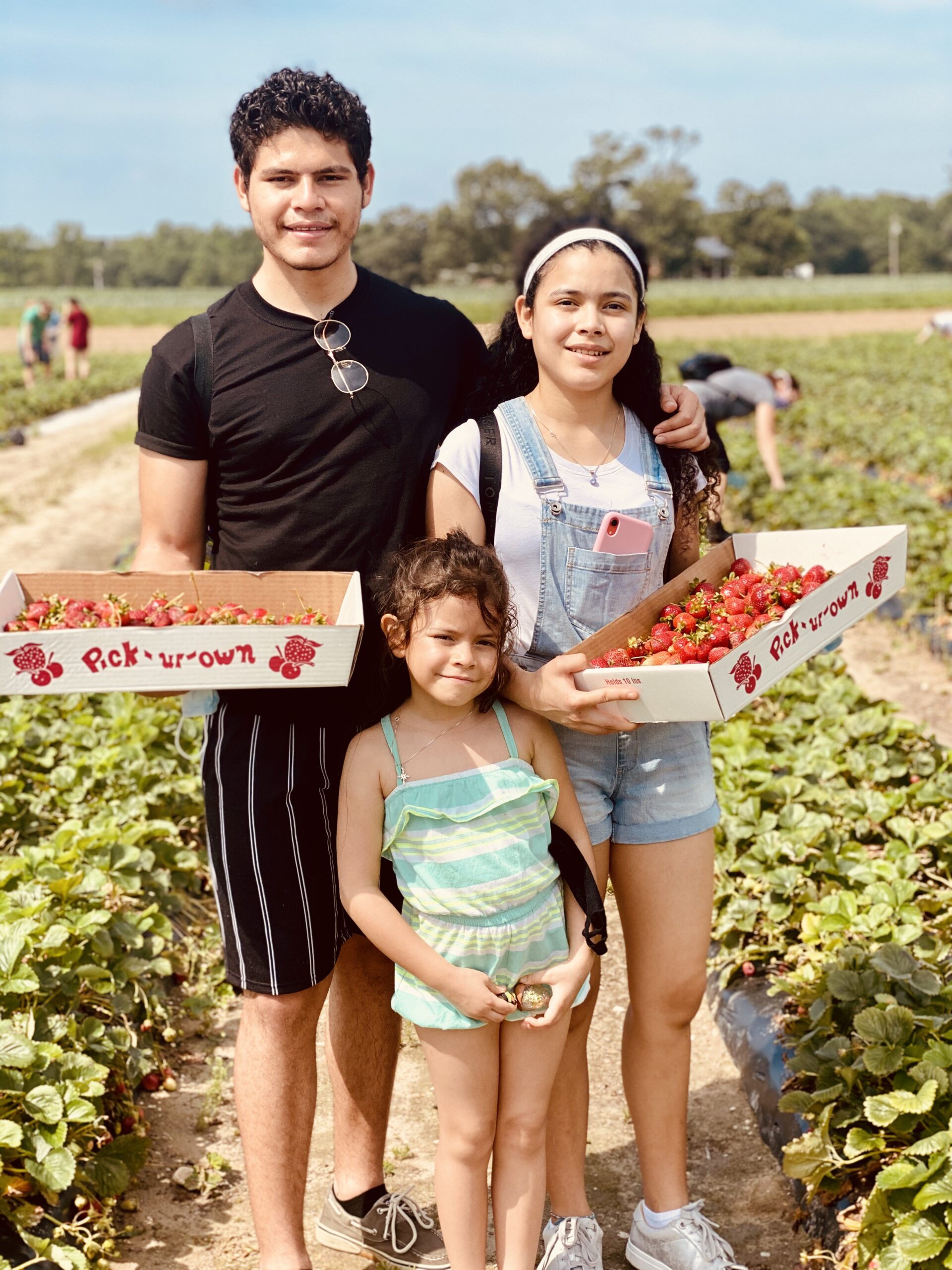 "It's like a chain," says Joussell, now 21. "You become a college graduate, [then] you get a good-paying job."
"I've seen immigrants work so hard," Joussell adds. "They don't get paid as much, but they do it. Having that degree, it's going to have an effect on the whole family tree."
In school at Northern Virginia Community College, Joussell is a part of the Hispanic Student Union, which celebrates and promotes the many cultures within the Hispanic community. Although many of their events have moved online—including a "show and tell," where each member has the opportunity to present an item, such as a food or type of music, that represents their country—Joussell is proud of the in-person outreach efforts the group was able to make before the COVID-19 pandemic.
"Every year, for Labor Day, we would set up a place where we serve a meal to people who are going to work," he says. "We set up a tent and we bring food, and we encourage them—we tell them their kids can go to college, they can attain the American Dream."
Giving those workers meals, he says, underscores the sense of comfort and resilience that food can bring.
"I've seen people struggle with access to food," he says. "There were times when I needed it, and it was something I really struggled with."
Shortly after Joussell arrived in the United States both of his parents lost their jobs due to illness. "We didn't have any source of income; I was underage," he says. "They were getting food with food stamps and trying to make it last."
Luckily, his parents recovered after six months. Joussell says that experience made it even more clear to him how crucial food access is for young people – and how important it is to help others.
"It makes everything easier, having access to food."
As part of the Client Leadership Council, Joussell wants to raise his voice in support of programs like SNAP and help his elected officials see the importance of these programs to families in his community. "These programs are the main source of food for families, and there are families that depend on it," he said. "The most important thing within a family is to have food on their table…That's where programs like SNAP play a big role."
Studies have shown that hunger can make it harder for kids to perform well in school, a fact Joussell is well aware of. "I always believed that hungry students will never succeed," he says." It makes everything easier, having access to food."
He also hopes to continue advocating for access to education for immigrants. Many states require undocumented immigrants to pay out-of-state college tuition, making existing barriers to education even higher. As someone without legal status himself yet, Joussell knows firsthand how much harder it is to go to college with policies like this in place, and he is working to help change them.
In addition to his community leadership, Joussell is passionate about photography and writing. "Writing comes to me very naturally," he says – mostly poems and stories in Spanish.
At home, Joussell's family usually cooks Nicaraguan food, like the rice and beans dish gallopinto. If he's eating out, Joussell enjoys Peruvian food, such as the chicken stew estufado de pollo.
He looks forward to someday speaking with his younger sister, who's now 6, about how she can pursue higher education. But his hopes also expand beyond those he holds for her and for himself. He imagines a world where all young people have the resources they need to pursue their dreams.
"What I want to see," he says, "is kids having a hope for a better future."