Last year, the children's meal site at St Stephen  Baptist Church in Temple Hills, Maryland, served about 40 kids lunch through the summer camp program. But in March of this year, the first disruptions of the COVID-19 pandemic began to impact the community.
Initially, volunteers served 500 lunches. Then: 1,000.
By August, the St Stephen team under outreach director Elder Gwendolyn Gantt was serving 3,000 lunches and 3,000 snacks to families every Tuesday. And the numbers keep growing.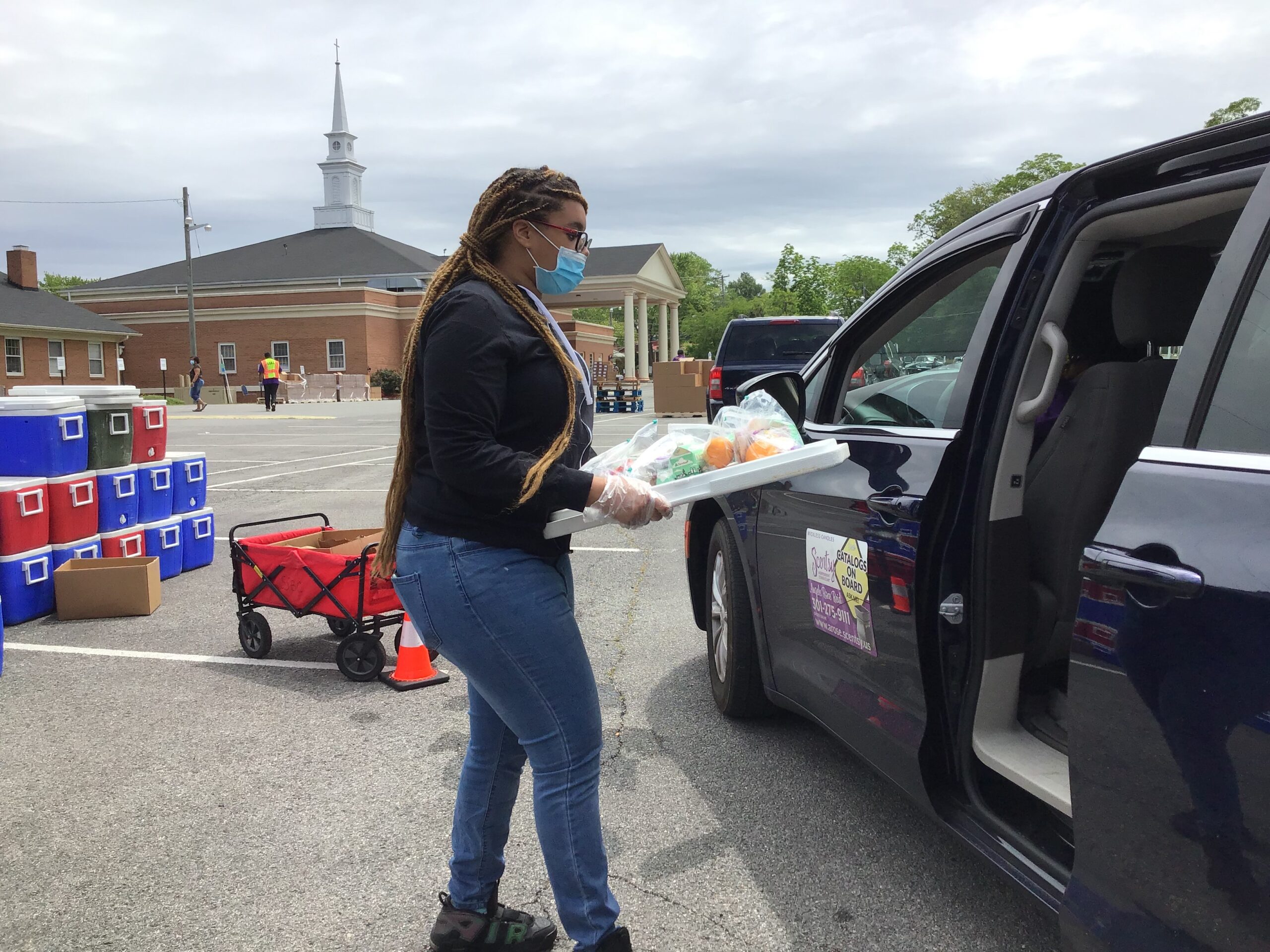 "Our distribution starts at 11, but people start lining up in their cars at 7 a.m.," says Robin Reis, Food Distributor Coordinator at St Stephen. They often don't stop distributing food until 3 p.m. or later.
Each week, a team of more than 100 volunteers arrives at St Stephen to help distribute food to the community, with about eight people in charge of the children's meals station. Robin points to the team of volunteers — who are willing to come out in "rain, snow, sleet, 100-degree weather" — as playing a vital role in the program.
Sabrina Scott, also a St Stephen trustee, is one of them. Sabrina and Robin say that the community St Stephen serves is in a food desert, meaning access to affordable, healthy food options is limited. "Our site is unique in the way that we serve the community," adds Robin. "It's hard for people to understand until they actually see it."
"There's so much to be thankful for: to be able to serve and see the impact meals are making for families," Robin said.
"It's a good feeling to give to more children so they can have lunch for at least a few days," says Sabrina.
As summer turns to fall, the team at St Stephens is glad to continue its work keeping the community's children and families fed. "We see some of the same families week to week," says Sabrina. "They know us, and we've come to know them."
"We have a lot of people who have not returned to work. Unemployment has run out," Robin adds. "It's a humbling experience. And it's fulfilling to know we're a little piece of making sure children have enough food to eat."
According to Robin and Sabrina, the distribution is part of their faith; they say their bishop, Lanier C. Twyman , tells them, "What we do for these people Jesus would do as well."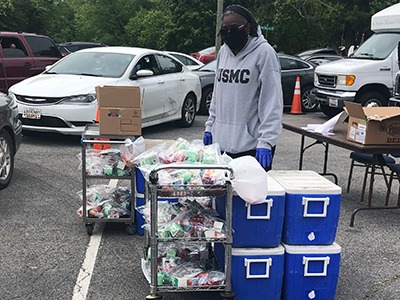 "We all have our 'aha' moments, where we see that it's all worth it. It's worth the aches, it's worth the exhaustion," she says.
For her, the "aha" moment came when she was distributing meals one day "and a mother just burst into tears," she says. Until that moment, Robin adds, "she didn't know where her next meal was coming from for her children."
For Sabrina, the moment came when she handed lunch to a family with five kids in the car: "I handed it to the kids and one little girl started smiling, and she just ripped it open and started eating it," she says. "I thought, 'This is why I do this."
The USDA's recent extension of nationwide waivers  for the Summer Food Service Program (SFSP), through which the children's meal site at St Stephen receives funding, allows summer meal program operators to continue serving free meals to children into the fall months.  This extension will allow children in the St Stephen community and surrounding area to have access to free and healthy meals through at least the end of 2020.