We recently spoke with volunteer Rob Britton about what motivates him to spend his time helping neighbors in need. Rob was on site for his 5th week volunteering in a row, with the city was still under lockdown during the COVID-19 pandemic.
Rob Britton has a wiry build and a ready laugh.
On a recent spring day, he was in the food bank's distribution center, putting cans of tuna into emergency food boxes for families.  While Rob has started giving his time at the food bank somewhat recently, he's no stranger to volunteering – he worked with the Dallas Ramp Project for sixteen years on a team that builds ramps for people in wheelchairs who are unable to afford them for their homes. He says he had been intending to find his "volunteer home" in this region since he and his wife moved here 8 years ago to be closer to family, but between running a consultancy, teaching as an adjunct professor at Georgetown University, and frequently traveling as a guest lecturer, he hadn't yet found the time to explore opportunities in the area.
But then the pandemic arrived in the region, and the economic hardship it brought caused regional numbers of those experiencing food insecurity to skyrocket, even as the food bank's volunteer numbers declined. Rob wasted no time jumping into gear at the food bank, and says he felt a quick sense of connection. "I like the people, the mission, the facility. The staff are terrific, and I like the people that I get to work alongside," he says.
"When I got home from volunteering the first time, I said to my wife: 'This is it!' This just feels like home."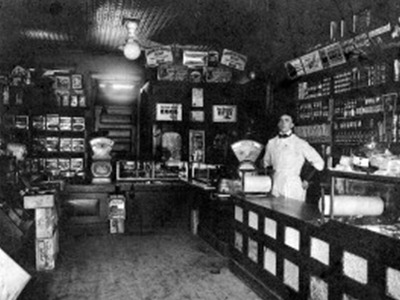 While Rob had never volunteered in a food bank before, hunger is an issue that he holds close to his heart. He shared stories of his grandfather, who was once a grocer during the Great Depression. "He allowed people to get food even though he knew they'd never be able to pay for it later," Rob tells us. "So I guess you could say that wanting to make sure no one goes hungry is in my DNA."
Rob says the desire to focus on relationships and community is one of the positive upsides of challenging times.  "I was working for American Airlines on 9/11, when two of our airplanes were used as weapons. In the months after 9/11, and after many large crises, people focus on friends and family, and on re-connecting. I've been doing that with lots of people."
Now, he's committed to volunteering at least once per week at the CAFB, and he also wants to get out and work at its neighborhood food distributions when it's finally safe to do so, noting that he can't wait to help people directly.
"One of my philosophies of volunteering," he says, "is that we always get more than we give."
To get involved with volunteering at the CAFB, view the volunteer schedule and sign up for a shift at volunteer.capitalareafoodbank.org.