For the better part of her life, Wanda spent time giving back. Inspired by her faith, she volunteered at her local church, organized food drives, and assisted at homeless shelters. But when an illness caused her to lose her vision, Wanda suddenly found that she was in an unexpected position: being in need herself.
For over twenty-five years, Wanda made the hour-long drive each work day to the DC school where she taught children with special needs. She led lessons and developed individualized learning plans to assist each student. After school, she poured her time into her family and to the many causes she supported through service.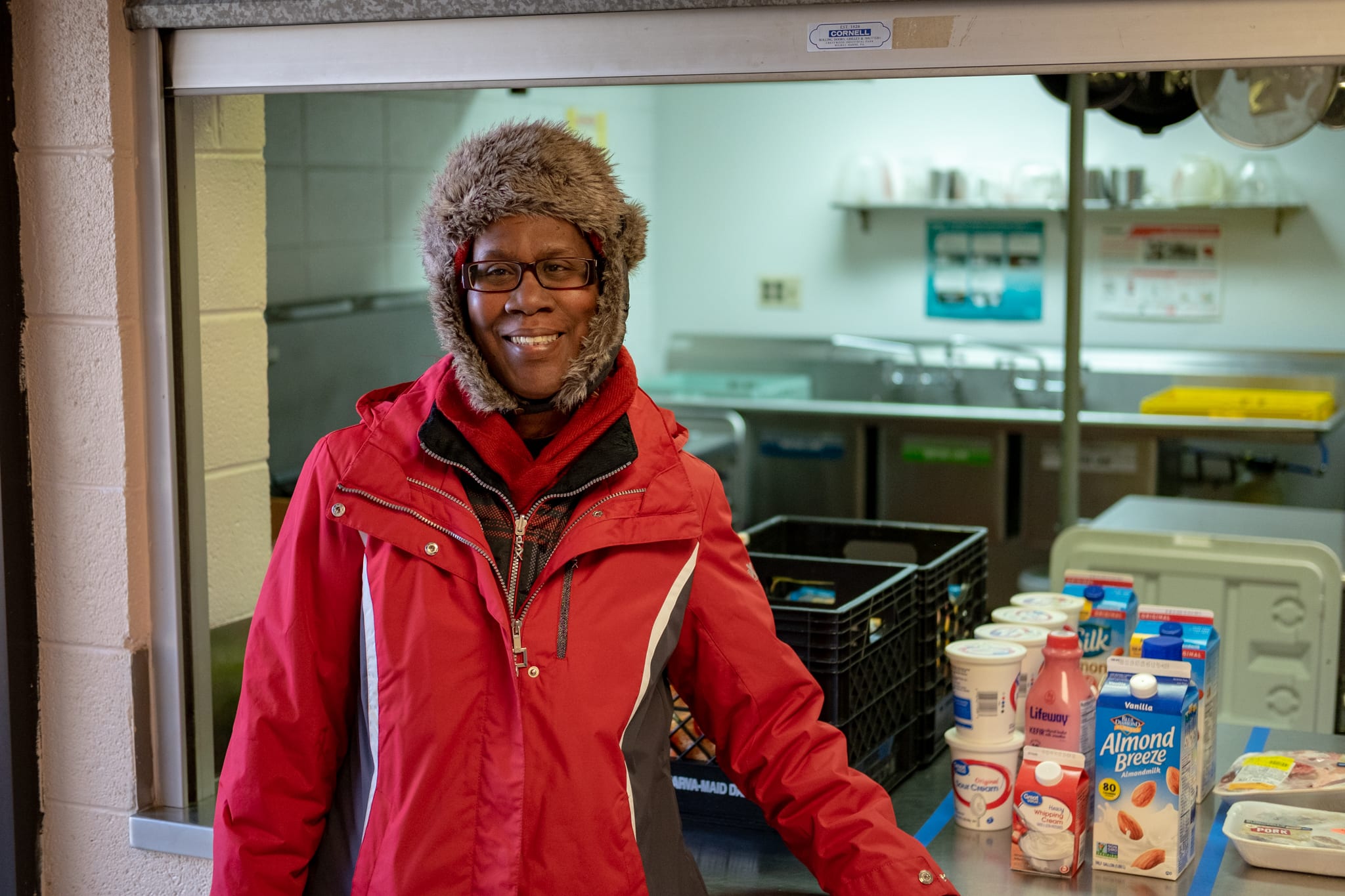 But one day, her eyesight began to wane. A bit at first and them more significantly, the result of a degenerative disease. The diagnosis changed everything. Her ability to teach and the frequency at which she could volunteer started to diminish.  Eventually, she was unable to drive and was forced to retire. The benefits she received weren't enough to cover her essential living costs, and she was soon confronted with the choice between paying bills and buying groceries.
Wanda wasn't sure what to do. She felt mounting discouragement. But as her worry grew, her years of work as a volunteer prompted a clear thought in her mind: look to your community for help.  
It was a thought she heeded. On the recommendation her church, Wanda connected with Landover Hills Baptist Church, a partner of the Capital Area Food that operates a weekly food pantry known as Feed My Sheep.   
She recalls walking in to the space, filled with food and compassion, and feeling overcome. "It felt like divine intervention," she said.
The church's leader, Pastor David Griesemer, was there greeting everyone with a smile.  "Each and every person that comes here is an important member of our community," Pastor Griesemer says. "We want to make everyone feel welcome and part of the family, and we do that through kindness, dignity, and getting to know each person's story." His wife Sandra, who oversees the pantry's operations, was there too, making sure each of the hundreds of attendees were checked in and ready to take home groceries.
A volunteer guided Wanda through the produce, loaves of bread, pastas, beans, juice, meat and dairy. As she picked up each food item, she began to feel a sense of hope returning.  She walked out of the pantry that day with a bag full bag and a full heart.
With help stretching her food budget, the choices between food, rent,and medicine have been alleviated. Wanda no longer worries about whether she'll have enough food to eat each week, and has taken to spending time cooking with her daughter and grandchildren – one of her favorite pass times. 
Landover Hills has become a place where Wanda considers herself to be among friends. And given her track record of helping others, it may not be long before she's once again diving into service for the community that she has both supported and been sustained by.