This #GivingTuesday, we're asking the community to help raise the funds for 300,000 meals in one day. With your support, we can do it!
When you give, you'll be strengthening the community by getting meals to neighbors across Washington and the surrounding Virginia and Maryland suburbs who need them.
How does that happen, you ask?
Well, check out the chart below and then have a read!



First, the CAFB sources the food.
We get it from local farmers.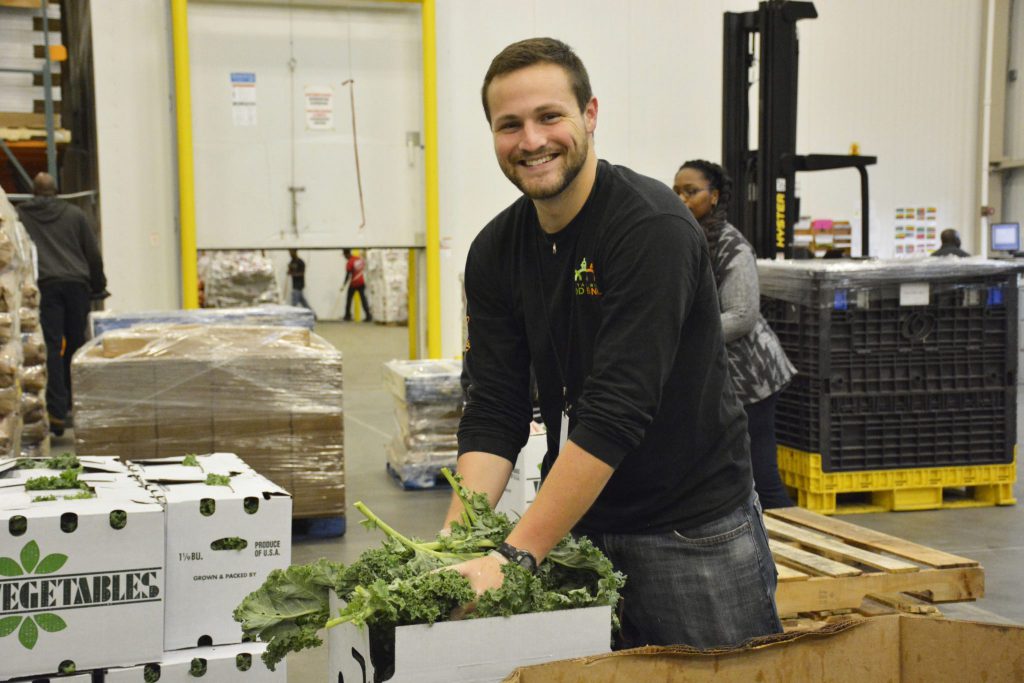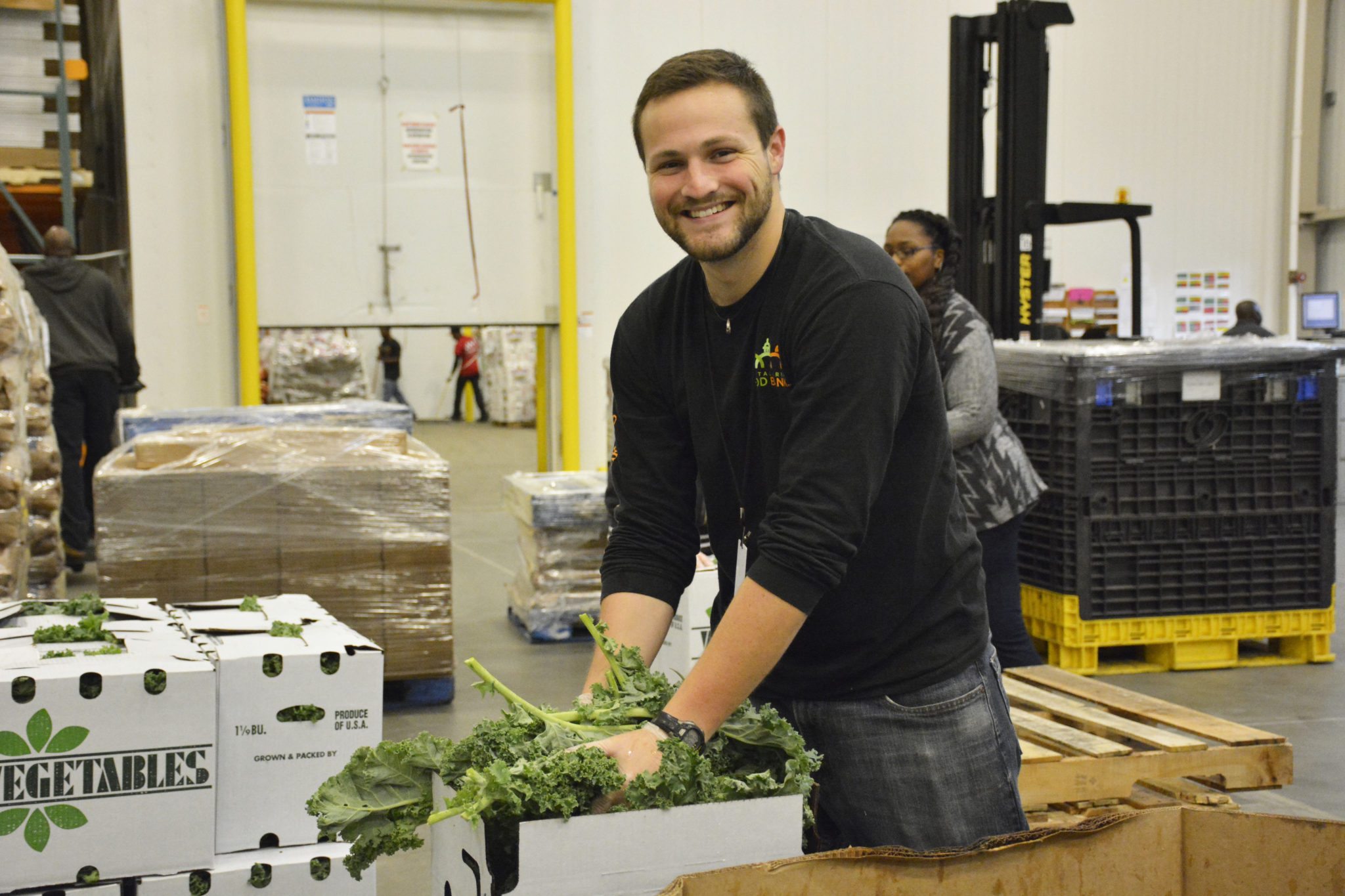 We get it from moms and PTAs and soccer teams that hold food drives.
We get it from generous grocery stores like Giant Food, Shoppers, and others.
Next we give it to our trusted network of over 450 partners! Those include organizations you know and love like SOME (So Others Might Eat), DC Central Kitchen, and Martha's Table in Washington; Manna Food Center and Shabach in Maryland; Food for Others, ALIVE!, and SERVE in Virginia. They also include some you may not have heard of like Damien Ministries.
Then what happens?
The partners take it and work magic.
Martha's Table turns our food into meals for kids so that they can grow and learn.
Manna packs bags for seniors so they get the nutrients they need to stay healthy.
SERVE lets folks shop for food in a grocery store setting, enabling them to bring healthy ingredients home to cook family meals.
DC Central Kitchen fuels the bodies and minds of those participating in its culinary employment programs.
Damien Ministries and Food and Friends serve our neighbors who are dealing with chronic illness.
You mean CAFB provides food to all those places?
YUP, and we have fun doing it.
But what about in areas where the CAFB doesn't have a partner non-profit to help meet the need?
Great question.  When there is no partner who can do it, we do it ourselves.
Our drivers roll up in a big 18 wheeler and deliver groceries right into the neighborhood.


We deliver food directly to communities of seniors who need wholesome meals.
And we set up farmer's market style fruit and vegetable markets where folks in need can select healthy produce for free.


All in, the food bank provides 32 million meals for the community each year. This includes 13.5 million pounds of fresh produce.


The Capital Area Food Bank puts the ingredients for good meals into the homes of nearly 400,000 people.
300,000? That's a lot of people.
It is, and because we feed so many people, we're also working to provide and drive demand for healthy food.  Those we serve have high rates of blood pressure and heart disease; we consider it a moral imperative to provide food that helps improve wellness.
That sounds like a BIG impact!            
It sure is, and YOU make it possible!
Thanks for joining our movement today!