Michelle, a single mother of three whose family participates in the food bank's Family Markets program, has always believed in the power of nutrition. She strives to put a balanced meal on the table every night, and she's always loved to cook—meat, fish, beans, veggies, lentils. She's passed that mentality on to her kids.
Gathering in the kitchen and helping with the creation of a family dinner is a favorite pastime for the children. "Especially Justin," Michelle says with a laugh and a wink at her son. Justin notes that this wasn't always the case, but he said he's recently enrolled in an extracurricular cooking class, and indeed cooking has become one of his favorite things.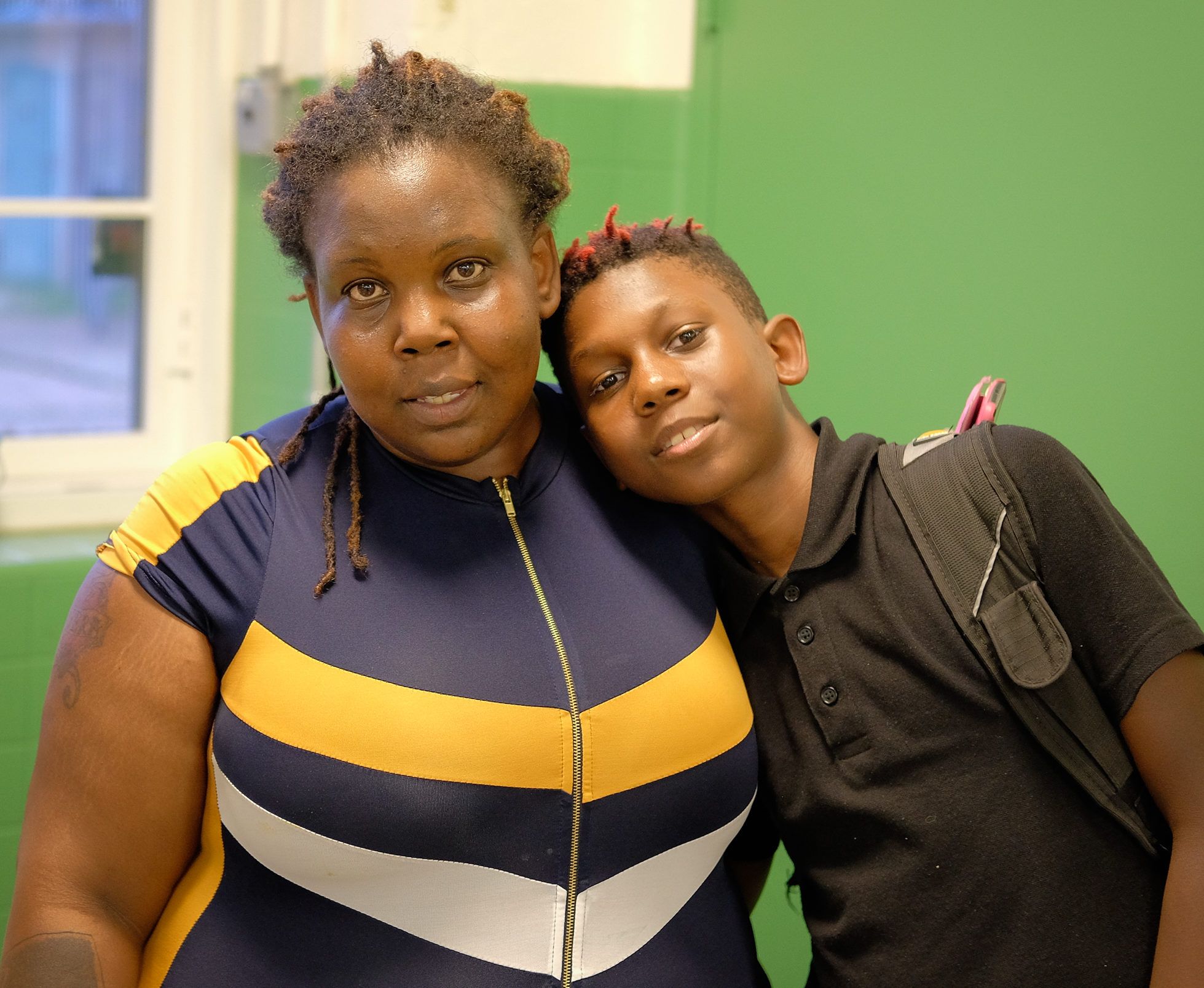 Cooking for a family of four on a single income is a challenge for Michelle, especially as the children have grown older and are now in middle school. She admits that over the past few years, it has sometimes been a struggle to consistently put enough nutritious food on the table each night. "Living with the worry of having to make decisions between bills and groceries each month was very stressful," Michelle sighs.
She doesn't remember when exactly she found out about the Family Markets program run at her children's school, or who told her about it, but she does remember one thing: relief. And she remembers going to the market those first few times, excited to see the wide array of fresh produce and other nutritious foods, as well as the recipe cards that accompanied them.
Family Markets are market style grocery distributions designed to make it easy for families in need at the school to bring home food and groceries right from the place where children already go each day.
"The market is very helpful," she says. "They always have vegetables available, and great recipe ideas. And they give you the things you need for those times you might have otherwise run out of food."
With the food she receives from the food bank, Michelle is better able to provide a nutritious meal for the family every night, often using food bank recipe cards for guidance. She notes that her kids love them, particularly Justin. And for Michelle, the family pastime—gathering together to make dinner—is now worry-free.