The Capital Area Food Bank works with farms all over the region to procure nutritious produce for our partners and programs, so that ultimately our community has better access to healthy foods.
One of these partners is Miller Farms of Clinton, Maryland. Owned and operated by the Miller Family since 1840, the farm has been an important part of getting produce to the men, women and children we serve.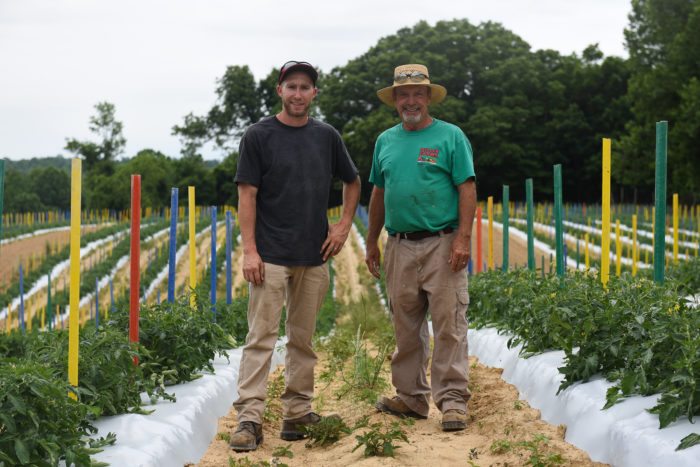 Brad and Phil Miller are quick to share their reasons for partnering with the CAFB. Brad talks about his own experience witnessing people who don't know how to prepare fresh vegetables. "People lose sight of nutritious produce due to quick access to [fast] food … that temporarily fills us up, but lacks the nutrients to sustain a diet," Brad says. "If we decide to eat healthy on a regular basis, I believe we wouldn't have a lot of the health issues we have. And food just tastes better when it comes right out of the field."
How does that food get to those who need it?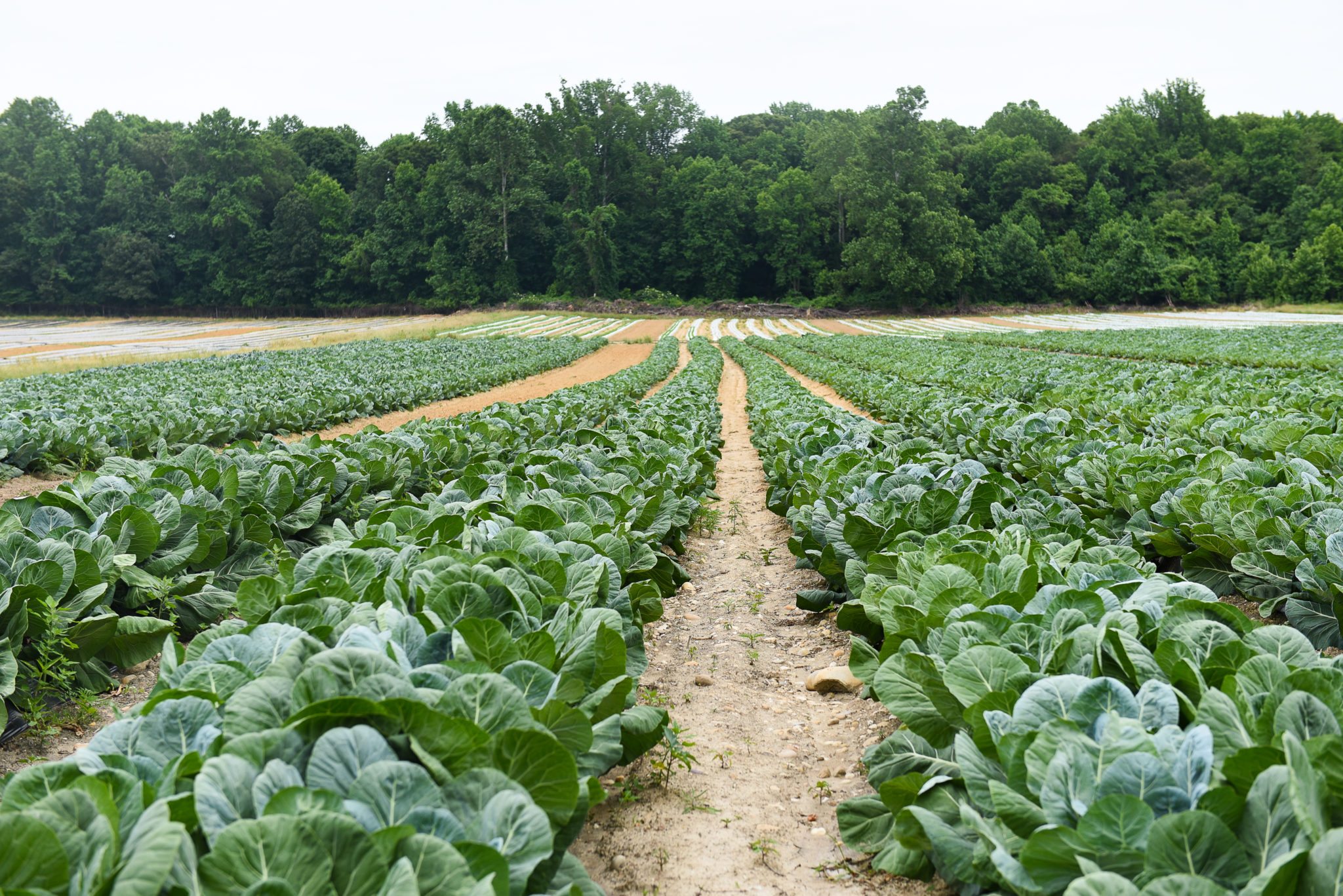 In the heart of Prince Georges County, acres of collard greens are grown for the CAFB; eggplants, bell peppers, cucumbers, cantaloupes, cabbage, and winter squash round out the harvest.
Next, they're harvested and packed up in bins and crates to head to the food bank.
Once the produce arrives at the food bank from the farm, our nonprofit partners have the opportunity to pick which items they'll provide to their communities. When David Griesemer, Sr. Pastor of our partner Landover Hills Baptist Church, picked up produce last summer, he remarked, "A lot of our folks really appreciate the produce because it's fresh and you offer such a variety."
We also deliver some of that produce directly to kids and families at our Joyful Markets in Wards 7 and 8. It doesn't get any more farm to table–or in this case, farm to food bank to client–than this.