National CACFP Week (March 17-23) is a great chance to learn about programs like Kids Cafe ® Afterschool Meals, that operate through the United States Department of Agriculture's (USDA) Child and Adult Care Food Program. Afterschool Meals provides free, nutritious meals and snacks to school-aged children in low-income areas attending after school programs. Healthy meals like a chicken salad sandwich on whole-grain bread with steamed green peas, cinnamon apples and milk are staples of the CACFP program menu. As a CACFP partner, the Capital Area Food Bank, purchases high-quality nutritious meals that are delivered to our partners who run after school programs that provide safe, enriching spaces for children in DC, MD and VA.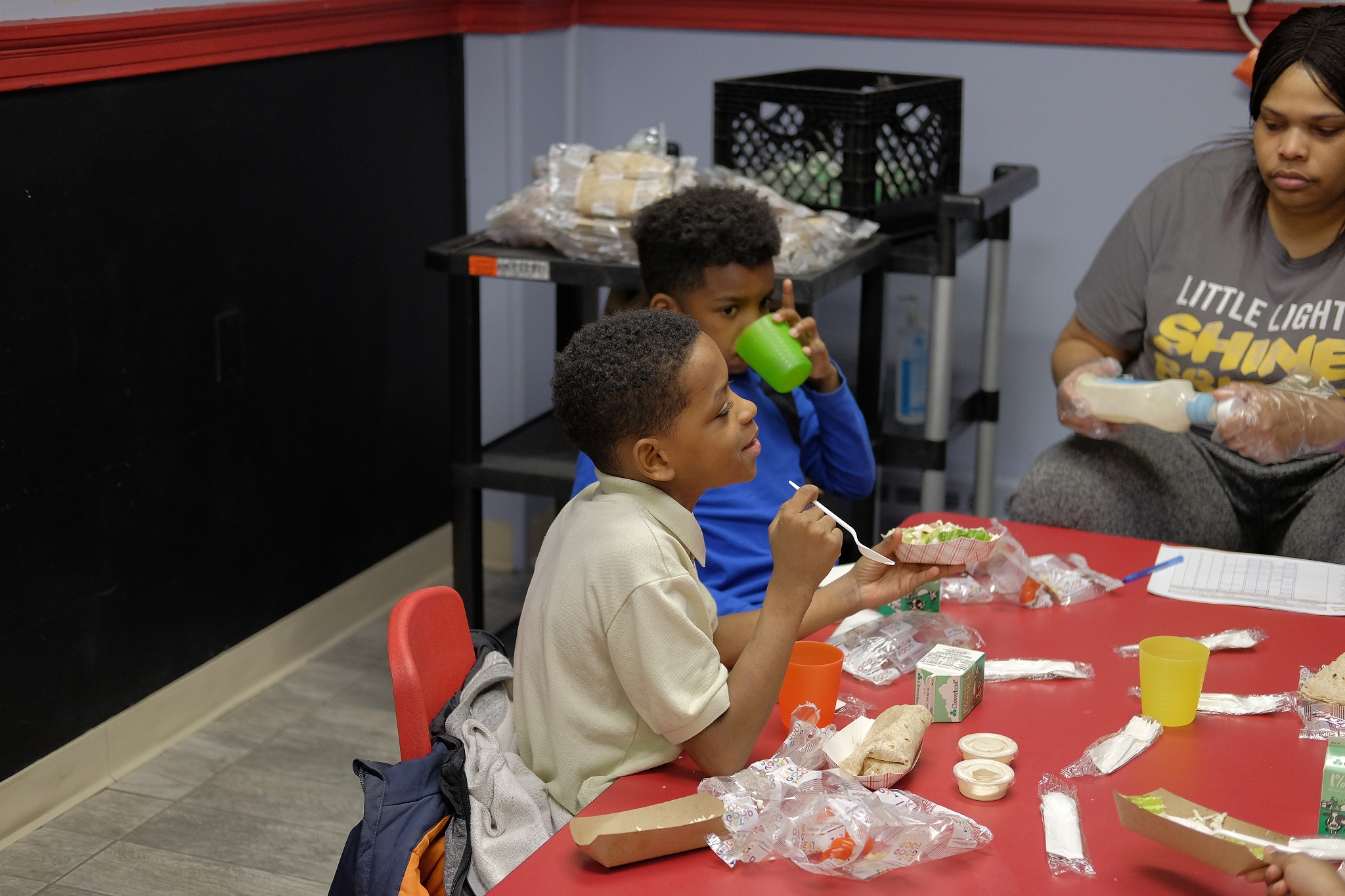 One out-of-five children in our area is food-insecure. Children who are at-risk of hunger are especially vulnerable when school's out and there is no access to school meals. Each year, Afterschool Meals makes a huge impact in the lives' of thousands of children in our community by providing a healthy meal every weeknight of the school year.
Here are three things to know about how children benefit from after school meals:
Kids receive nutrition education. Afterschool Meals is an opportunity for children to learn about nutrition. Each site completes at least nine nutrition education lessons a year to help participants develop lifelong healthy eating habits.
Kids have a safe space to thrive. Afterschool Meals sites provide children with more than food. Our partner sites provide a safe space for children to enjoy a meal and, because the CAFB is able to cover food costs, sites can redirect funds–that would otherwise be allocated to purchase food–to invest in after school programs like STEM tutoring, anti-bulling classes, reading and homework assistance.
Kids have healthy food options. Hunger has a significant, immediate impact on health. For a child, hunger can also negatively affect learning and development. Afterschool Meals sites are committed to providing good, healthy food that helps children engage and reduces the risk of diet-related illness that can cause missed class time.
For more information on #CACFPWeek follow the food bank on Twitter and Facebook.
Join the movement to support children in our region!