It was cold. Very cold. But GEICO's fleet of volunteers was bundled up and ready to serve anyway. The job at hand was too important to do otherwise.
In the face of an ongoing government furlough, thousands of people in the region were suddenly confronting tight budgets and for many, food was the first expense to be reduced to make ends meet. It was for that reason that a crew of GEICO's employees had shown up on a Saturday morning to several of the free pop up markets held by the food bank to help distribute produce and groceries to federal contractors in need of some extra help.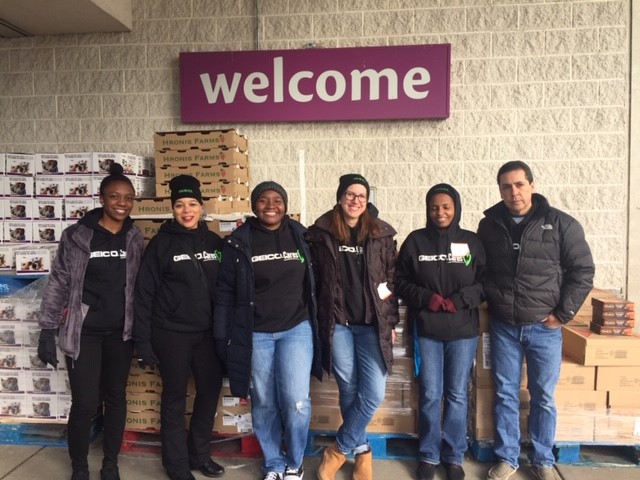 Despite the chilly morning, the GEICO team was in high spirits as they worked alongside others who are "Driven to End Hunger". One team member, volunteering at an Alexandria pop up, shared that it's the company's commitment to its people and to the community that had kept him, and so many others, with the company for over 25 years.
That commitment was evident from both those helping out and from the company itself, which has also made a $50,000 donation to assist with the food bank's efforts to provide food that addresses both the immediate and ongoing needs of the community.
With help from GEICO and others, the food bank's markets reached over 4,000 neighbors during the month of January. And with the government reopen, this same community of supporters is making it possible for those experiencing the lasting impacts of the shutdown to continue getting the food they need to thrive.