We're still in the heart of summer, when produce is plentiful. Here at the Food Bank's Urban Demonstration Garden, we're growing some delicious veggies all summer long, which are given away to food assistance partners and ultimately make their way to members of the community! But what can you do with this nutritious produce? How about some spicy eggplant! Below is a healthy recipe that can serve a family of four.
Spicy Eggplant:
180 calories | 14g fat (2g sat fat) | 250mg sodium | 13g carbs | 6g fiber | 2g protein per serving
Serves 4 for $4.00
Ingredients:
1 medium eggplant (1 lb.)
5 cloves garlic
1 can no-salt-added tomatoes (15 oz.)
1/4 cup olive oil
1/2 teaspoon red pepper flakes
1/2 teaspoon salt
---
Directions:
Prepare your ingredients. Chop the eggplant into 1-inch pieces, finely chop the garlic, drain and chop the tomatoes, reserving the juices: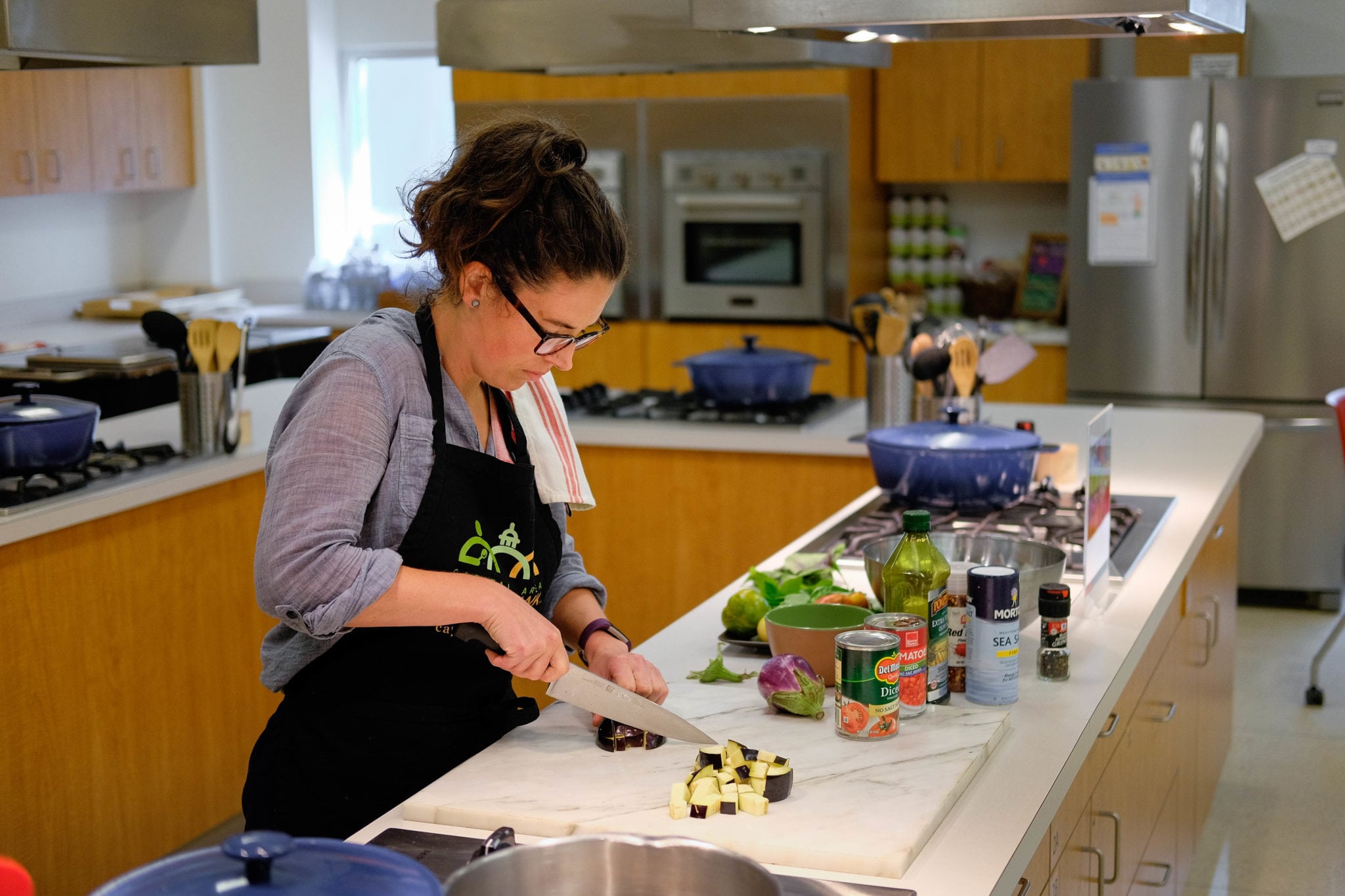 ---

In a large pot or skillet, heat the oil over medium heat until hot:

---

Sauté the eggplant until lightly browned:

---

Stir in the garlic and red pepper flakes and cook for 30 seconds. Stir in the tomatoes with the tomato juices and cook until the eggplant is very tender:

---

Season with salt:
---

Recipe Tip: Add some greens!

---