Providing food for the men, women, and children in our area truly takes the whole community. And no one knows this better than the food bank's volunteers.
Every year, these dedicated folks – 26,000 of them! – give back by giving their time to sort food, pack boxes, distribute produce, stuff envelopes, assist with creative projects, and far more. Collectively, they save the organization roughly 2.5 million dollars in labor costs every year —enough to provide over 6 million meals to the community through our partners.
We're always on the lookout for ways to say "thank you", and April – National Volunteer Month – presented a great opportunity to do that with an "Evening of Gratitude."


Recognized during the event were some of the incredible organizations and individuals who have gone "above and beyond" in their service over the year:
Our Corporate Service Award went to Science Applications International Corporation (SAIC) to honor the dozens of volunteer hours their staff has provided us as well as the thousands of meals SAIC has provided through their monetary contributions. Tom Wofford, SAIC's senior vice president, accepted the award on behalf of the company.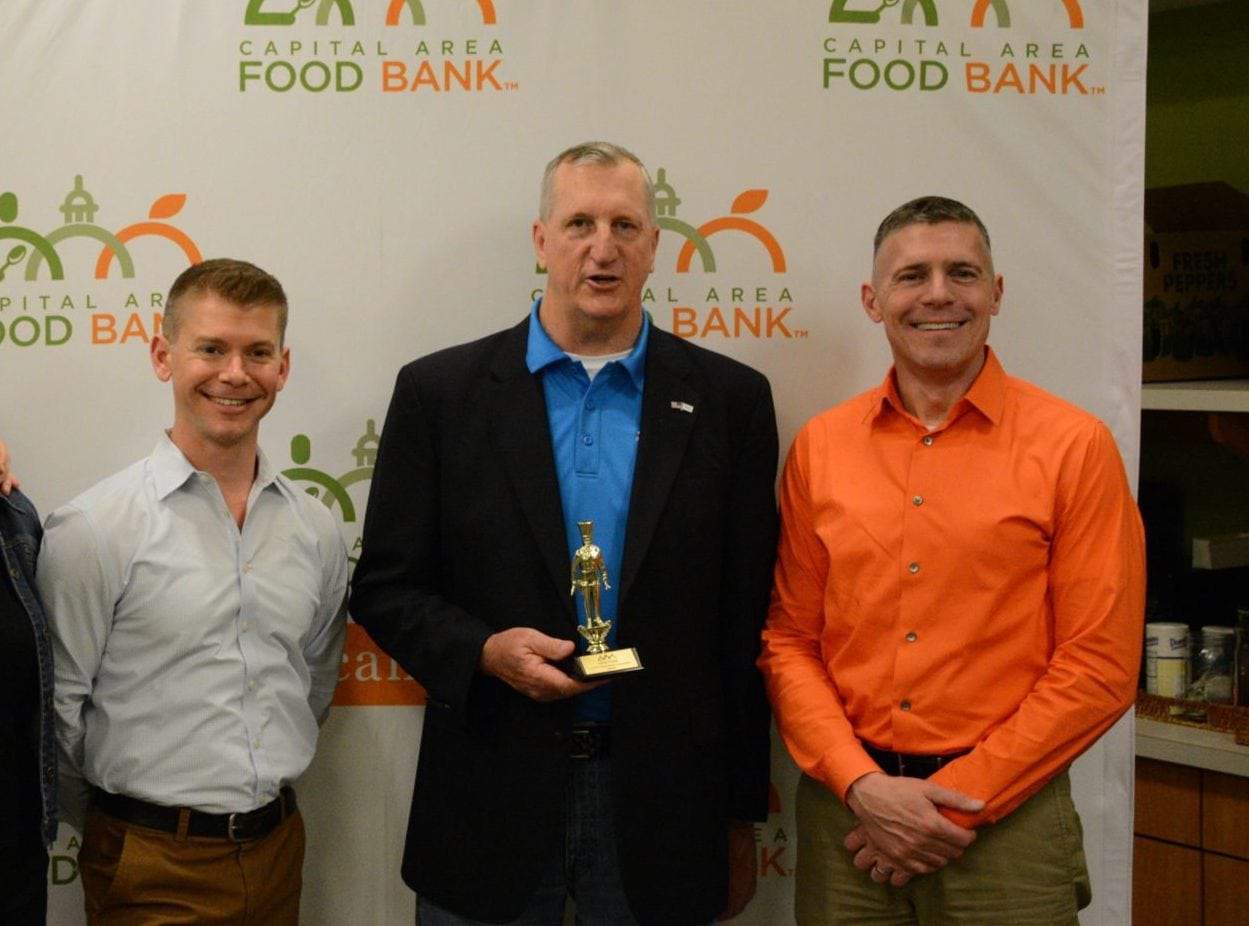 Erika Orina was honored with a Volunteer Award for her dedication to our Urban Garden. Volunteering twice a week for the last year, Erika has become a cornerstone of the garden. She has often taught new volunteers about gardening and even helped mend damages to the garden after major storms.


Additional awards went out to District of Columbia Courts, the Georgetown Day School, and individuals Rob Schulman and Karen Baldi.
"Don't ever doubt," said President and CEO Radha Muthiah while presenting awards, "that that extra hour, that extra donation makes a huge difference in someone's life."
We simply couldn't do our work without the help of our volunteers. If you volunteer but couldn't make the event, we hope you know how much we appreciate all that you do! And if you've never volunteered but would like to, there's no better time than now to sign up – we'd love to have you Join the Movement.