We just got done with our first semester at George Washington University where we spend a lot of time debating theories on which governmental systems would make people's lives better. After all those discussions, we wanted to truly do something to help people.
With the semester ending, our debate group – the GW Student Vanguard – got a bunch of people to chip in their unused campus meal dollars to purchase food to donate to the Capital Area Food Bank.
Since we didn't have a car, we packed up our 100+ pounds of boxes and cans and took the metro to deliver them. We overshot our stop, and it was snowy, cold, and getting dark.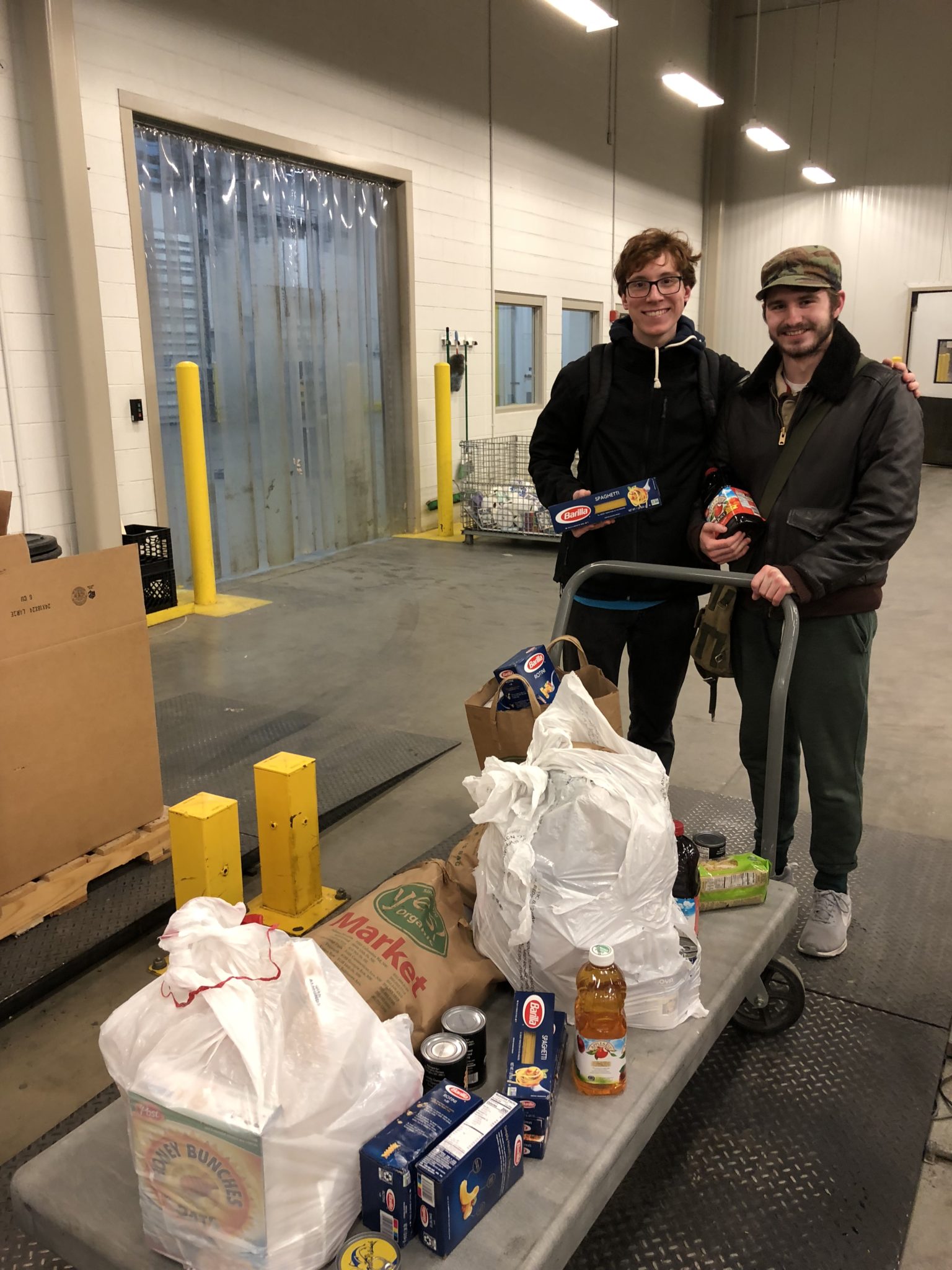 As we made our way, our heavy bags started to tear and we took a lot of breaks. But we kept saying to each other that a lot of people work harder than this every day just to make ends meet. We powered on, and we made it!
We're proud that we could get a group of people with very different political views together to do something important. A lot of people get left behind, especially during this time of the year, and it makes our celebrations with our own families feel more meaningful knowing we've done something to positively impact others.
We hope our donation makes someone's life a little easier, and inspires other people to take action too. If everyone chips in just a little, we can solve some big problems. Will you join us?
Sincerely,
Jake Iannacone and Evan Hays