At the food bank, we know that summer can be a time when families with low incomes are filled with anxiety about providing enough food for their kids, because school is out and the meals children eat there aren't available.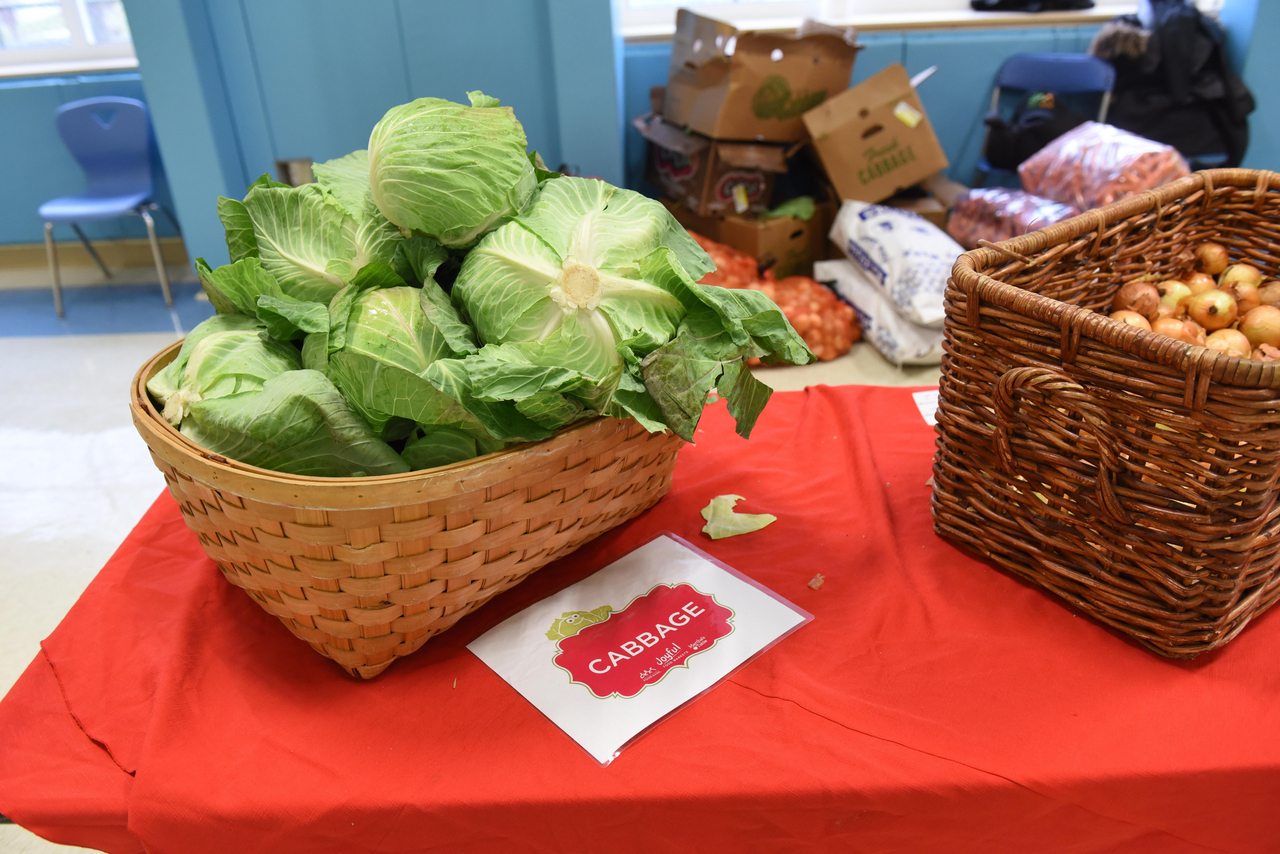 That's why the food bank's Joyful Food Markets, pop-up markets in DC's wards 7 and 8 where parents and kids can choose fruits, vegetables, and other groceries together after school, began operating over the summer in several community locations including THEARC and Benning Park, Barry Farm, and Hillcrest Recreation Centers.
Just like we do during the school year, we provide nourishing foods like chicken, black-eyed peas, lentils, whole wheat spaghetti, apple sauce, and cereal for families to select together. We also offer lots of fresh produce like kale, collards, summer squash, bell peppers, eggplants, tomatoes, and cucumbers from Miller Farms, one of our partners from the Fruits and Vegetables Fund for Greater Washington.
And we pair it with all with fun, interactive, and delicious experiences with fresh food, like making homemade pickles.

We also provide cooking demonstrations, and recipes to go along with the food. Our recipe for July was a whole wheat pasta salad with veggies and honey herb vinaigrette. It was a huge hit!
The rollout of the summer program has allowed us to reach a lot of people: in July alone, nearly 3,000 people, about half of whom were kids who attend Ward 7 and 8 elementary schools, visited a summer market.


All this means that thousands of DC kids will be going back to school this fall having built their brains and bodies with food and fun from one of our markets. Those are summer memories worth keeping.
Join the movement!