Our food bank recipe cards hit the road last week. And as they did, the Capital Area Food Bank and Giant Food added a milestone to our 36 year relationship, and broke new ground as partners in community wellness building.
CAFB recipe cards are now in four local Giant stores as part of a 12 week pilot to bring healthy, affordable, lightning fast recipes to community members at all income levels. Each week, our pilot stores will be featuring a new recipe card, displaying them next to all the ingredients needed to make the meal.   The four pilot stores include Alabama Ave, SE, DC, Oxon Hill, MD, Richmond Hwy, VA and O Street NW.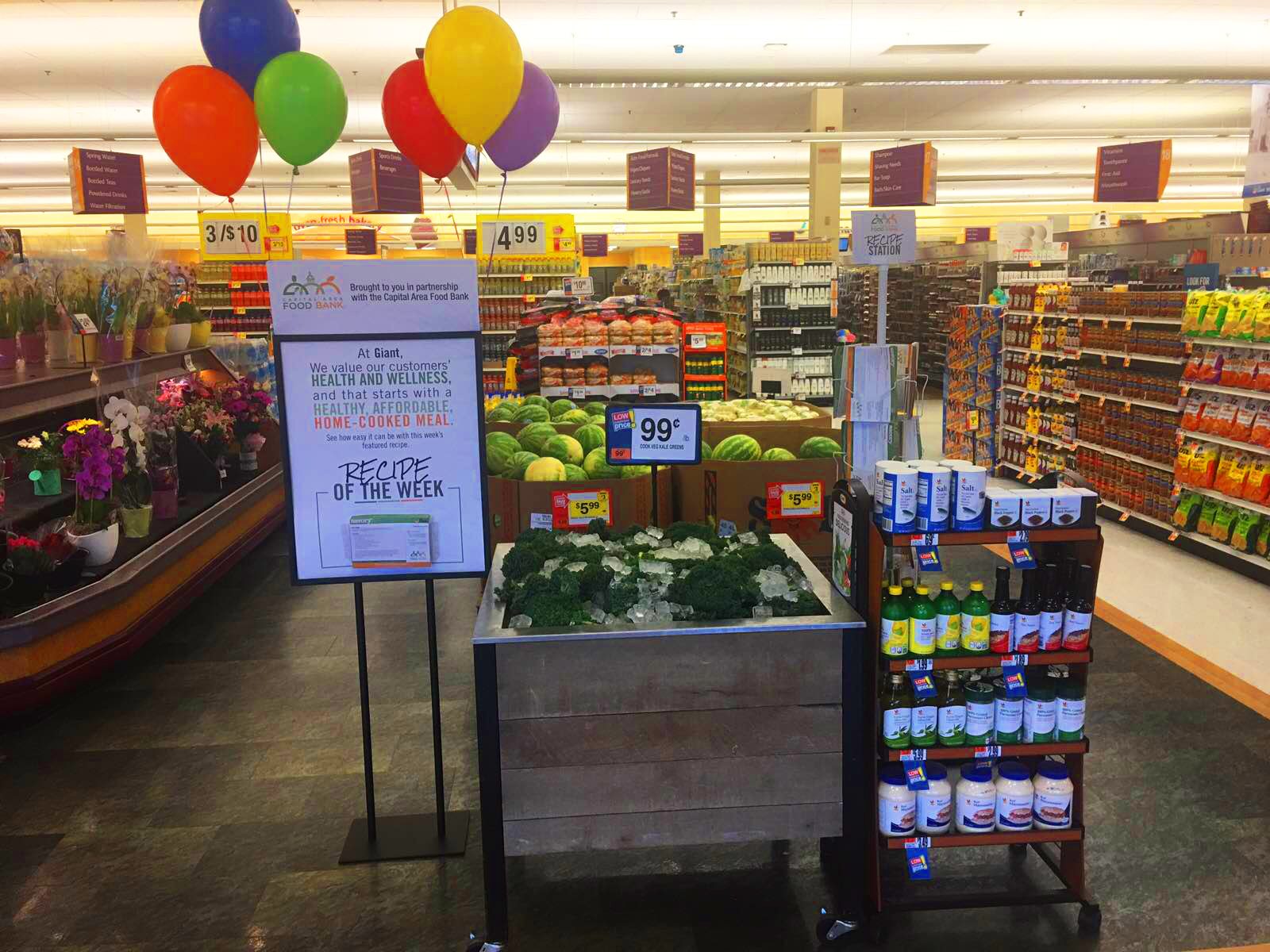 Bernard Nimmons, Produce Manager at Giant Store 760 on Richmond Highway in Fairfax County, quickly emerged as a store champion for this program featuring recipes Capital Area Food Bank's kitchen. "What if we sell out of kale?" Bernard asked his Store Manager. Bernard is an athlete, coach and proud juicer who quickly recognized the benefit of this program for his community and for his sales.
He has an infectious energy that draws in his customers, who know him by name and follow him on Facebook.
The program is a Food Bank-Giant collaboration to help folks eat well on a budget.  If it works, not only will people stretch their food dollar further, but Giant will sell more produce, and over time people might even feel better.
Thank you Giant!