Over the past few months, ceramic artists from around greater Washington have been spinning hundreds of handmade bowls to donate to the Capital Area Food Bank. At the same time, chefs from the region's top restaurants have been planning menus featuring specialty soups that span many different culinary traditions – from chicken noodle to Asian-fusion style offerings. Each fall, these elements come together to take center stage at our Empty Bowls event.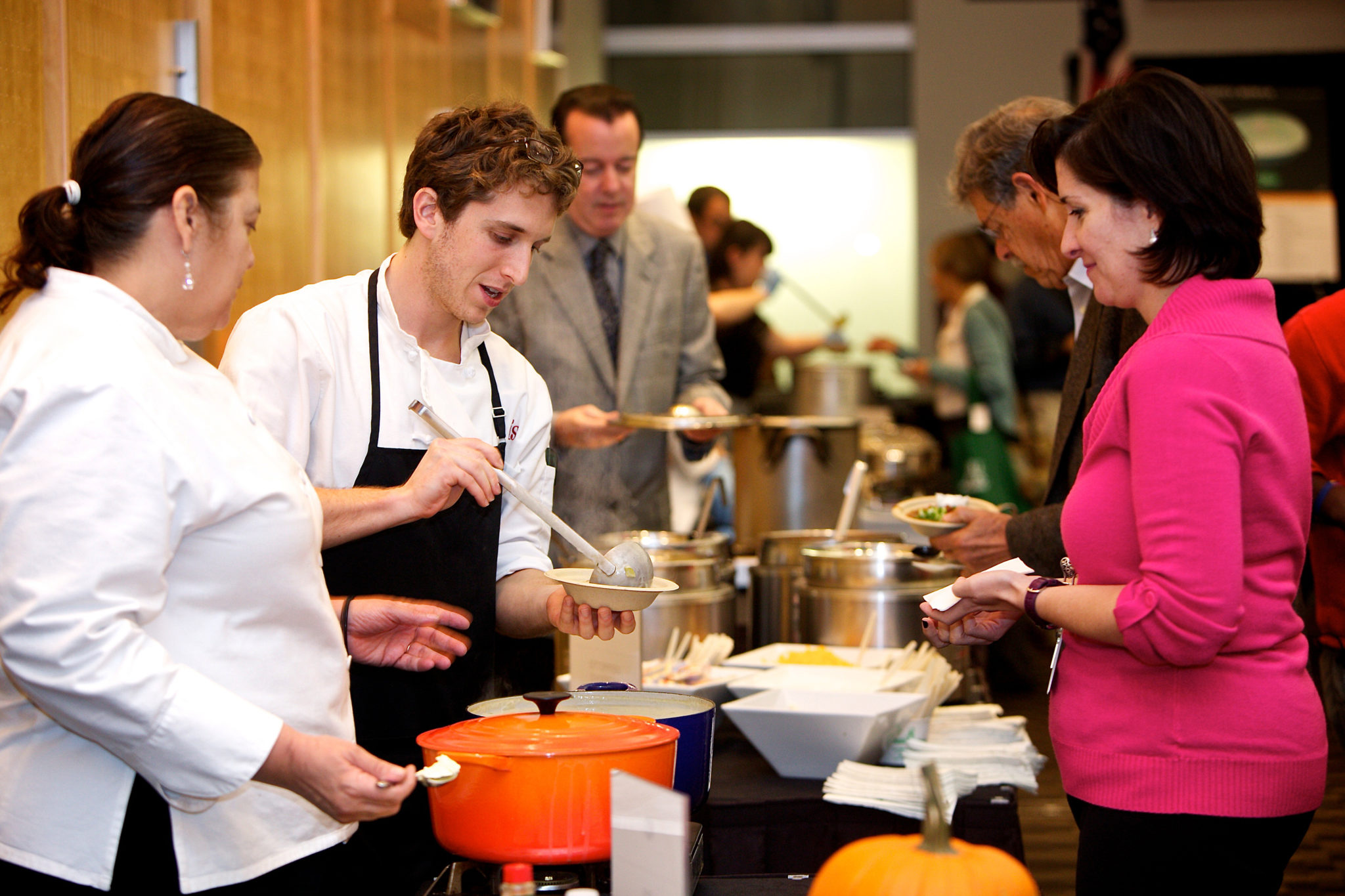 For a minimum donation of $25, guests receive a symbolic lunch of soup and bread, along with a one-of-a-kind handcrafted bowl to take home as a reminder of the over half a million empty bowls in our community. Join us for our 7th annual Empty Bowls event on Wednesday, October 8 from 11:30 AM to 2:30 PM at the FHI 360 Conference Center, located in the heart of Dupont Circle at 1825 Connecticut Avenue NW.
All proceeds from Empty Bowls will support the work of the Capital Area Food Bank. We are grateful for the creativity and generosity of the artists and restaurateurs. We are equally grateful for the partnership of our media sponsor, ABC7 for this year's event.
Click here for more information about Empty Bowls, and to register for the event!