For 20 years, Dunkin' Brands, home to the Dunkin' Donuts and Baskin-Robbins companies, has operated with the goal of delivering high quality food and beverages quickly, affordably and conveniently in a welcoming environment.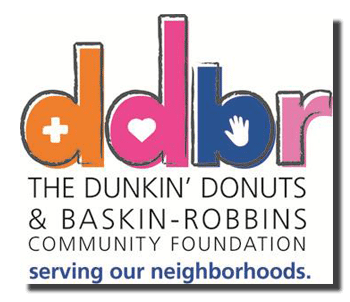 On June 30, 2014, the Dunkin' Donuts & Baskin-Robbins Community Foundation presented the Capital Area Food Bank with a check for $20,000 to support the Family Markets Program, which is part of our childhood feeding efforts.  This program allows the food bank to provide high quality, shelf-stable food and produce items to school-age children and their families in the Washington metro area.
Thank you to the Dunkin' Donuts & Baskin-Robbins Charitable Foundation for serving up happiness in local communities!