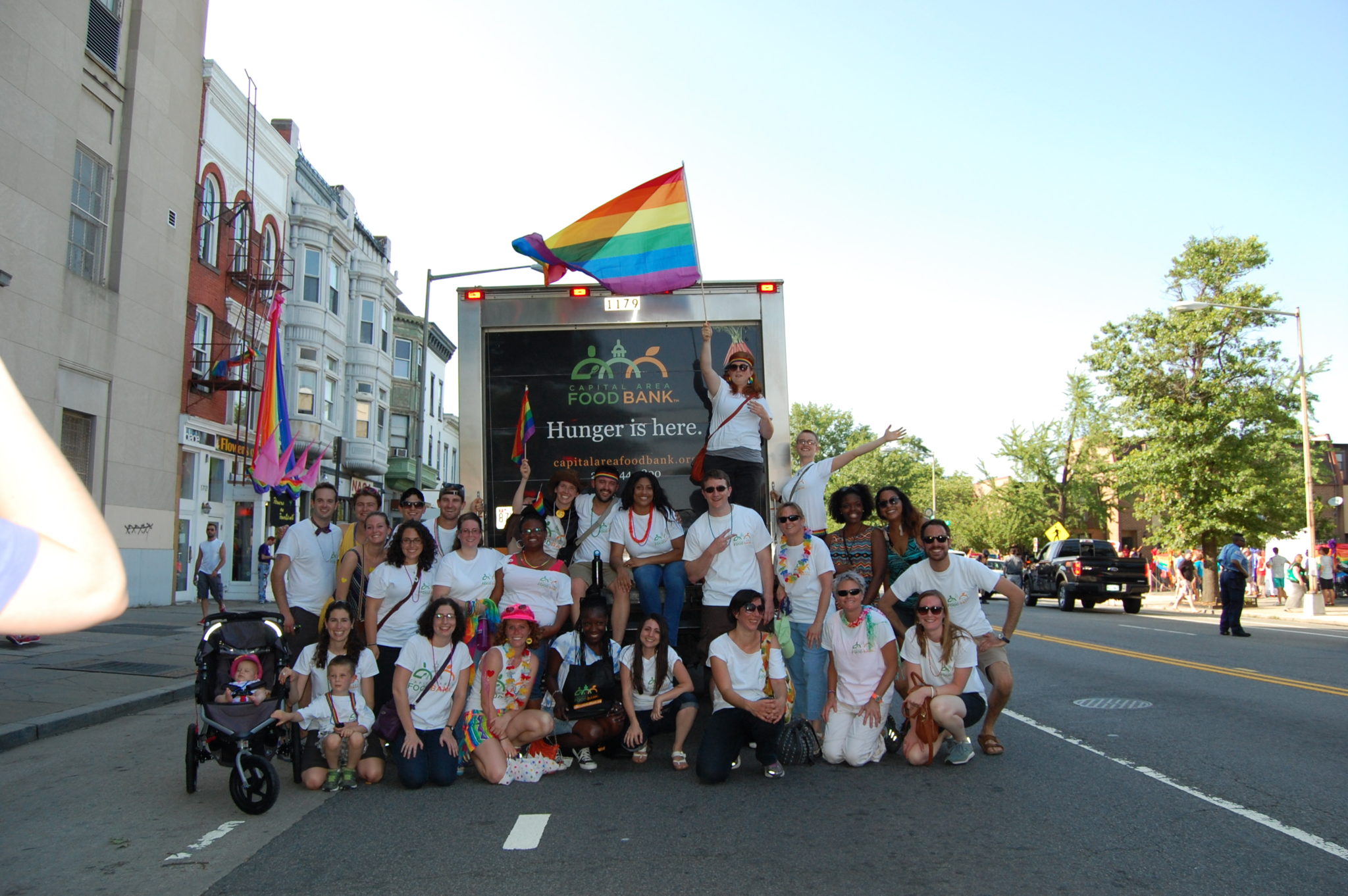 Hunger does not discriminate.  It knows no boundaries and can be found in virtually every community.
The Capital Area Food Bank works to engage communities in Northern Virginia, DC and Maryland in discussions about hunger.  One community partner is the LGBTQ community.  Each year, the food bank participates in the Capital Pride Parade.  Coincidentally, parade sponsors such as Hilton, Marriott, Wells Fargo and Clear Channel Media are also huge supporters of our hunger relief efforts in the Washington metro area.  Look for them at the parade on Saturday, June 7, 2014.
In the meantime, learn more about what we do by browsing our website, and learn more about how the LGBTQ community is giving back through Give Out Day.
Check out other nonprofit organizations, and consider voting for the Capital Area Food Bank's efforts to alleviate hunger in all communities starting May 15 at midnight for Give Out Day 2014.