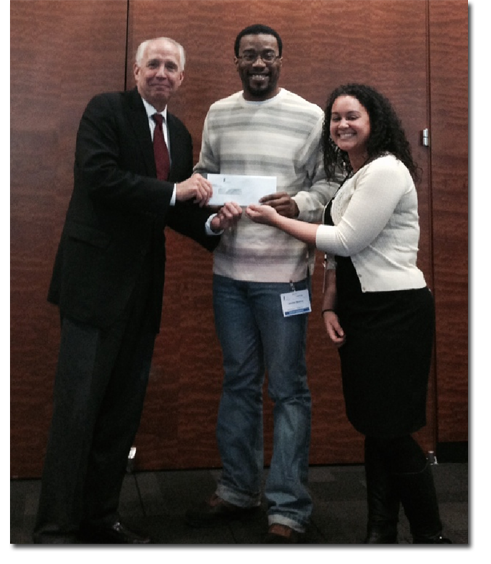 On January 28, our Family Markets Coordinator, Jeremi Mathis and I visited the Association of American Medical Colleges (AAMC). We were fortunate enough to accept $8,000 in generous grant funding from the association's President & CEO Darrell G. Kirch, to help underwrite the food costs of our Family Markets Program for the DC region. We are extremely grateful for this funding, because it allows us to continue serving the many children, families and seniors in our community who struggle with food insecurity.
We often hear or read about food deserts, lack of food options and all of the things that limit our clients' healthy food choices. We know that diet-related illnesses , such as obesity, heart disease and diabetes, are more prevalent among individuals who face poverty and food insecurity. Through this funding we can take action.
The Family Markets Program brings fresh produce and nutritious shelf-stable food items to schools and provides it directly to children and their families at monthly distribution sites. Approximately 200 families participate at a single distribution; each walking away with between 27 and 30 pounds of food.