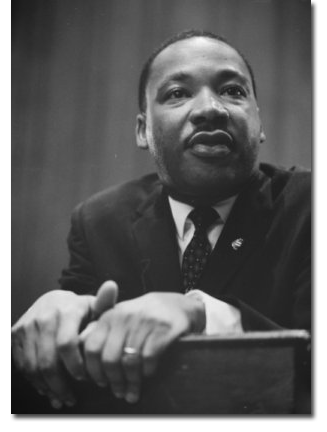 Thirty-four years ago today, the Capital Area Food Bank was founded on Dr. Martin Luther King Jr.'s birthday by the Interfaith Conference, the United Planning Organization, the Division of Aging and remarkable individuals who included Father Eugene Brake and Lynn Brantley.
We've come a long way since 1980 – from struggling to raise awareness about the scope of hunger to our efficient operation today under the leadership of Nancy E. Roman.
Though our work is far from complete, gone are the days when the food bank searched for a facility to keep up with the growing rate of hunger. Our ability to serve the nearly 700,000 at risk of hunger in the Washington metro area has never been stronger thanks to a community effort that helped us move into an abode where food and forklifts can better get along.
And, I haven't begun to talk about our 500 partners that greatly help us reach people in need. Just last year, we effectively distributed 37.5 million meals with their assistance!
The mandate of the Capital Area food Bank – to feed the hungry with dignity, prevent waste and help partners serve those most in need – is still in force 34 years later.
Our community support can't be overstated. You, our neighbors, kindly responded in the past by funding our new food distribution center that is fully paid for, ensuring that well into the future, 92 percent of the resources donated to the food bank will be spent on food and services for the people we serve.
In addition, 21,000 volunteers show up each year helping inspect, clean, sort and track nonperishable food, saving the food bank over $2 million annually in labor costs.
In commemorating Dr. Martin Luther King, Jr.'s life this year, the Capital Area Food Bank thanks all those that have supported us. Whether you have been with us since our inception or just recently liked our Facebook page, we appreciate all who help sustain our mission over the 34 years we've been around. Together, we can solve hunger.