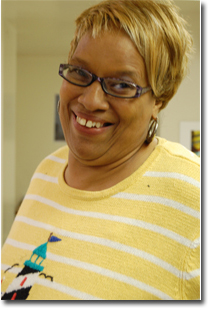 Thanksgiving is already underway in many Washington area homes thanks to generous donations.
This year's Capital Area Food Bank campaign once again aims to put Turkey @ Every Table for seniors wanting to celebrate Thanksgiving with a traditional meal.
Already, more than 200 cash donations have come in, inching us closer to our goal of helping out 4,000 seniors this Thanksgiving.
"I'm happy! Because I do get low on food sometimes. Although it's just me [at home], I still get low," says Lydia Van Diver, 57.
The DC grandmother is one of 3,500 seniors who appreciate being helped by the Senior Brown Bag program, where low-income seniors 55 and older are given a bag of healthy food once a month.
Seniors automatically qualify for the program if they are enrolled in the Temporary Assistance for Needy Families (TANF), Food Stamp (SNAP) or Medicaid programs.
The Capital Area Food Bank distributed more than 614,000 pounds of food to seniors in need last year.
Van Diver also enjoys the flyer that is delivered with the turkey breast that contains healthy low-cost recipes along with nutritional and senior-related information – and says she'll be using the healthy turkey recipe.
"Something as simple as a Thanksgiving meal truly made a difference in the lives of our seniors last year, and we are extremely grateful for the generous donations of turkeys received from the Capital Area Food Bank," said Maria Gomez, Mary's Center President and CEO.
"The turkey donations gave our seniors several nutritious meals and an opportunity to socialize with others, which is essential for those who live alone."
Money raised during the month of November through the Turkey @ Every Table campaign helps seniors eat a healthy Thanksgiving meal with family and friends.