Do you have a passion for food, art and giving back? Then join the Capital Area Food Bank, local artists and some of the area's top restaurants on from 11:30 am to 2:30 pm, Wednesday, October 23 for the Sixth Annual Empty Bowls event at the FHI 360 Conference Center at 1825 Connecticut Ave., NW.
For a minimum donation of $25, a guest can take home a beautiful hand-crafted bowl, enjoy unlimited soups and more importantly, help feed the nearly 700,000 children, seniors and families in the Washington metro area struggling to get enough food to eat.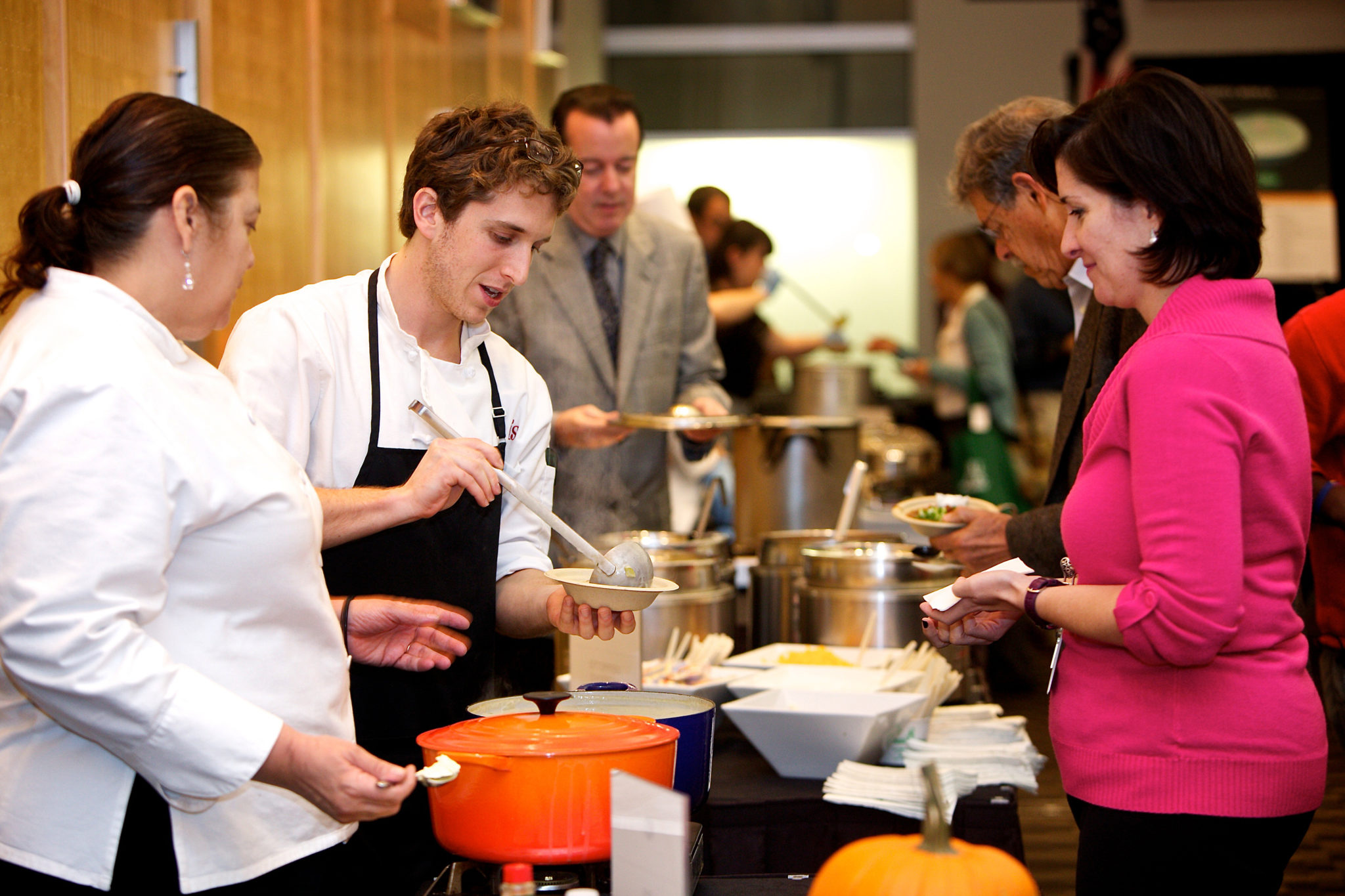 Local DC favorite Chef Ris will be on hand serving a Tom Kha Gai with Chicken, Cilantro and Thai Chili soup; Busboys & Poets is preparing a Vegan Moroccan Bean Soup; Occidental Grill's Cauliflower Velouté soup is guaranteed to be a hit; and Ripple's Cranberry Bean Soup with Guanciale is sure to please the most discriminating palate. Is your mouth watering yet? There's more.
Geppetto Catering will prepare Beef Chili and Cornbread; Teaism is making a Thai Chicken and Coconut soup; Purple Onion Catering is making a Purple Onion Bisque; Tortilla Coast's Tortilla Soup will be a crowd pleaser; Corner Bakery will make sumptuous bread, Tomato Basil soup; the British Embassy of Washington's Polyface Oxtail Soup with Herb Dumplings will delight the crowd; and Panera Bread will make its popular Broccoli Cheddar Soup. The food bank's partner Food & Friends will also be on hand serving their delicious Red Lentil soup with Caraway and Minted Yogurt.
And adding a sweet ending will be TheBestCookie.com providing a variety of treats.
We are grateful to our generous sponsors – Valerie and Phil Brown, ABC 7, Jodi Walsh and House of Artistry, Liquidity Services, Inc. – and FHI 360 Conference Center for hosting Empty Bowls.
Try not to miss our program starting at 12:30 pm and moderated by ABC7's Scott Thuman. It will feature Nancy E. Roman, CAFB's president and CEO, and a client of a partner agency, Manna, who will share her story about losing her job, slipping through the middle class and ending up needing food for her family.
So if you work in the Dupont Circle area, or are looking for a tasty event, stop by the FHI 360 Conference Center and help fill the bowls of our neighbors in need. Giving back never tasted so good.