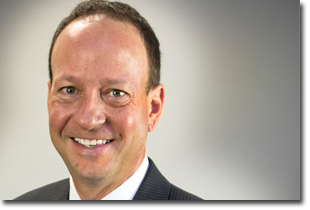 Watching college-aged men show others the value of serving those around them can change a person's stereotype, perspective and even their life.  This past summer I was able to inform over 500 undergraduate men that our organization, Lambda Chi Alpha Fraternity, has become a partner with Feeding America in the fight to end hunger.
As colleges and universities begin classes, Greek organizations begin to meet and discuss goals for the year.  One of the topics discussed is the planning of a philanthropy event to raise funds or goods for a cause. Lambda Chi Alpha's cause has been working to end hunger since 1993.
We believe that our partnership with Feeding America will be an opportunity to give our men more of a chance to make a positive impact in the community. Through this experience our young men put the value of service and stewardship into action.
Being a CEO of a non-profit, men's social fraternity has its challenges. However, it also has many amazing opportunities. When I introduced this new partnership the crowd of young men was sparked with enthusiasm. They embraced the challenge of raising 1.5 million pounds of food and I feel that we will reach this goal. The fact is that our men on 200 college campuses across the United States already raise over one million pounds of food annually to help their communities. Since starting these food drives on the local level almost 20 years ago we have raised over 40 million pounds of food.
The George Washington University chapter of Lambda Chi Alpha has a robust history of raising funds and donating food to benefit the Capital Area Food Bank. The group asked for food donations in dormitories and raised funds at our spring philanthropy event in Washington, DC called the Watermelon Bash, says Will Castagna, VP of External Affairs & Philanthropy for the fraternity.
Last fall we donated 373 lbs. of food to the Capital Area Food Bank, and we will be looking to top our previous totals by going through more dorms and reaching out to more students this year, he says.
"I am confident our Lambda Chi Alpha chapters in the DC metro area will be able to make a positive and lasting impact on the fight against hunger in the district," Castagna says.
We are honored to be a partner with Feeding America in this fight. Our men are committed to making a difference on their campuses, in their community and in this world. I ask that you also get your hands dirty. You never know how valuable your efforts to end hunger can be until you get up and fight with us for this cause.
Bill Farkas joined the Lambda Chi Alpha professional staff as CEO in June of 2005.  He is a 1988 Butler University graduate and an Indianapolis native. After graduating from Butler, Bill served Lambda Chi Alpha for four years, first as an educational leadership consultant, followed by a term as associate director of Chapter Services.